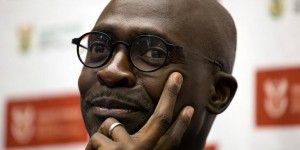 16/02
South Africa will benefit from a wave of positive market sentiment under new President Cyril Ramaphosa, Finance Minister Malusi Gigaba said on Friday, as speculation swirled about whether he would keep his job.

16/02
Nearly 6,000 workers at Clicks Group will share a 1.26 billion rand ($108 million) windfall from a share ownership scheme launched seven years ago as part of the South African retailer's efforts to meet quotas on black ownership.
16/02
The cost of insuring exposure to South African sovereign debt fell to a two-week low on Friday, a day after Cyril Ramaphosa was sworn in as the country's president.