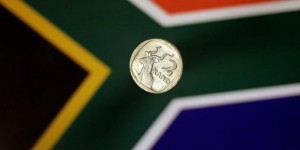 15/12
South Africa's rand firmed nearly one-and-a-half percent on Friday on a court ruling affecting delegates set to take part at a conference of the African National Congress and investors cutting long dollar positions amid tight liquidity.

02h15
Britain's markets watchdog will step up its scrutiny of the initial coin offering (ICO) market to see if new rules are needed to protect investors after issuing an alert in September.
01h16
Retail brokerage TD Ameritrade Holding Corp said on Friday it will allow clients to trade bitcoin futures on the newly minted CBOE Futures Exchange from Dec. 18.