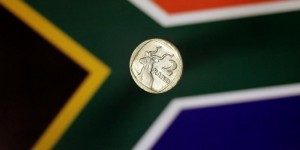 09h35
South Africa's rand weakened against the dollar early on Monday as caution gripped investors ahead of a Moody's credit rating review announcement and the U.S. Federal Reserve's interest rates decision due later in the week.

10h28
Qatar has asked U.S. regulators to investigate the U.S. subsidiary of the largest bank in the United Arab Emirates, accusing it of "bogus" foreign exchange deals designed to harm its economy as part of a blockade by Gulf neighbours.
09h48
Oil prices fell on Monday as increased drilling in the United States pointed to more output, raising concerns about a return of oversupply.