Friday, 18 August 2017 - 20:00
Charts
Todays Sharenet VIEWS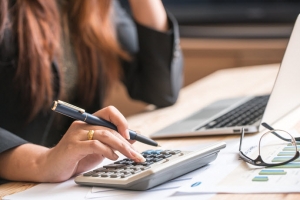 AJ Cilliers

A diversified portfolio should include shares that perform differently at different stages of the economic cycle.
---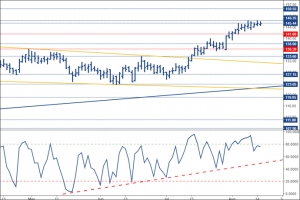 Moxima Gama

DSY's current pull-back could be a mere correction after confirming its falling-wedge pattern.
---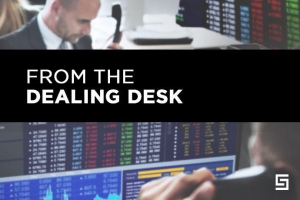 Sharenet

Capitec: One of the best success stories in South Africa since its listing in February 2002.
---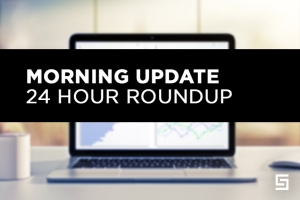 Sharenet

A terrorist attack in Spain last night left 13 dead and many more injured.
Top News
South Africa's competition watchdog has launched an investigation into the high cost of internet data, the regulator said on Friday, after a groundswell of complaints from consumers and civil society.

---

The driver of the van that ploughed into crowds in Barcelona on Thursday, killing 13 people, was one of five men shot dead by police in a Catalan seaside resort hours later, two Spanish newspapers reported on Friday.

---

Prime Minister Theresa May said on Friday that Britain was looking into reports of a missing child with dual British nationality after a suspected Islamist militant killed 14 people and wounded scores of others in Barcelona.

---
World Markets (Spot Prices)
| | | | | |
| --- | --- | --- | --- | --- |
| Name | Time | RP | Move | % Move |
| JSE Overall | 17:00 | 55304.23 | -111.04 | -0.20% |
| JSE Top 40 | 17:00 | 48929.87 | -135.94 | -0.28% |
| JSE Financial | 17:00 | 42236.79 | -209.22 | -0.49% |
| JSE Industrial | 17:00 | 82684.01 | -108.35 | -0.13% |
| JSE Indust 25 | 17:00 | 74941.87 | -114.66 | -0.15% |
| JSE Resource | 17:00 | 34134.36 | -77.94 | -0.23% |
| JSE Gold | 17:00 | 1410.53 | 52.67 | 3.88% |
| USD / ZAR | 19:59 | 13.1606 | -0.0832 | -0.63% |
| GBP / ZAR | 19:55 | 16.9029 | -0.1198 | -0.70% |
| EUR / ZAR | 19:55 | 15.4615 | -0.0757 | -0.49% |
| NZD / ZAR | 19:59 | 9.6340 | -0.0169 | -0.18% |
| AUD / ZAR | 19:55 | 10.4345 | -0.0200 | -0.19% |
| USD / JPY | 19:59 | 109.2820 | -0.1640 | -0.15% |
| EUR / USD | 19:59 | 1.1753 | 0.0029 | 0.25% |
| GBP / USD | 19:59 | 1.2873 | 0.0004 | 0.03% |
| BTC / USD | 19:59 | 4187.53 | -91.13 | -2.13% |
| BTC / ZAR | 19:59 | 62005.00 | -2292.00 | -3.56% |
| ETH / USD | 19:59 | 297.42 | -3.02 | -1.01% |
| LTC / USD | 19:59 | 44.98 | 1.31 | 2.99% |

| | | | | |
| --- | --- | --- | --- | --- |
| Name | Time | RP | Move | % Move |
| DJ Futures | 19:58 | 21730.00 | -3.00 | -0.01% |
| DJ Ind | 19:58 | 21746.50 | -4.23 | -0.02% |
| SP 500 | 19:31 | 2434.22 | 4.21 | 0.17% |
| Nasdaq | 19:58 | 6233.07 | 11.16 | 0.18% |
| FTSE 100 | 17:44 | 7323.98 | -63.89 | -0.86% |
| DAX | 18:08 | 12165.19 | -38.27 | -0.31% |
| CAC40 | 18:08 | 5114.15 | -32.70 | -0.64% |
| Nikkei | 08:28 | 19470.41 | -232.22 | -1.18% |
| Shanghai | 09:32 | 3268.72 | .29 | 0.01% |
| Hang-Seng | 10:30 | 27047.57 | -296.65 | -1.08% |
| ASX All | 08:40 | 5798.50 | -28.70 | -0.49% |
| NZSE 50 | 09:02 | 7873.55 | 3.49 | 0.04% |
| Gold $ | 19:59 | 1289.24 | 1.53 | 0.12% |
| Gold R | 19:59 | 16965.93 | -88.87 | -0.52% |
| Gold R/kg | 19:59 | 545455 | -2857 | -0.52% |
| Brent Crude | 19:58 | 52.68 | 1.93 | 3.80% |
| Silver $ | 19:59 | 17.0440 | 0.0450 | 0.26% |
| Platinum $ | 19:59 | 980.74 | 6.45 | 0.66% |
| Palladium $ | 19:59 | 923.12 | 1.12 | 0.12% |
| R186 | 17:28 | 8.52 | 0.01 | 0.18% |
| R204 | 16:56 | 7.06 | 0.03 | 0.43% |
| R207 | 16:57 | 7.30 | 0.02 | 0.27% |
Click here for the Sharenet Spot Price page
The JSE Today
Trading Statistics
| Date | Adv. | Decl. | Unch. | Actives | Volume | Value | Trades | Orders |
| --- | --- | --- | --- | --- | --- | --- | --- | --- |
| 18/08/2017 | 137 | 178 | 54 | 369 | 222,151,844 | R16,475,329,166 | 201289 | 1221121 |
| 17/08/2017 | 140 | 195 | 58 | 393 | 232,946,528 | R16,179,099,118 | 222532 | 2462790 |
| 16/08/2017 | 187 | 157 | 63 | 407 | 266,291,893 | R22,146,994,190 | 253989 | 2360342 |
| 15/08/2017 | 134 | 217 | 63 | 414 | 217,425,091 | R13,497,943,869 | 188326 | 2284281 |
| 14/08/2017 | 149 | 183 | 51 | 383 | 192,047,051 | R14,631,194,367 | 202522 | 524301 |
* Includes all listed instruments on the JSE
---
---
---
Index Summary
| | | | |
| --- | --- | --- | --- |
| Index Name | RP | Move | % Move |
| Top 40 | 48,929.87 | -135.94 | -0.28% |
| Industrial | 82,684.01 | -108.35 | -0.13% |
| Mid Cap | 74,446.89 | 252.29 | 0.34% |
| Small Cap | 58,317.61 | 290.03 | 0.50% |
| Resource 20 | 34,134.36 | -77.94 | -0.23% |
| Industrial 25 | 74,941.87 | -114.66 | -0.15% |
| Financial 15 | 15,478.28 | -87.52 | -0.56% |
| Financial & Ind. 30 | 77,994.10 | -186.07 | -0.24% |
| All Share | 55,304.23 | -111.04 | -0.20% |
| Oil & Gas | 7,195.69 | .00 | 0.00% |
| Mining | 24,952.34 | 88.66 | 0.36% |
| Gold Mining | 1,410.53 | 52.67 | 3.88% |
| Platinum Mining | 19.73 | .47 | 2.44% |
| GENERAL MINING | 7,385.12 | -40.67 | -0.55% |
| Oil & Gas Producers | 38,689.88 | .00 | 0.00% |
| Basic Materials | 24,062.14 | -7.84 | -0.03% |
| Chemicals | 20,090.46 | -377.36 | -1.84% |
| Forestry & Paper | 61,856.50 | 137.04 | 0.22% |
| Industrial Metals | 10,872.74 | -11.53 | -0.11% |
| Industrials | 47,045.47 | -216.05 | -0.46% |
| General Industrials | 179.98 | -1.33 | -0.73% |
| Consumer Goods | 76,652.86 | -497.65 | -0.65% |
| Automobiles & Parts | 4,506.27 | 2.26 | 0.05% |
| Household Goods | 443.20 | -4 | -0.83% |
| Health Care | 7,244.39 | -81.41 | -1.11% |
| Beverages | 228.84 | -.34 | -0.15% |

| | | | |
| --- | --- | --- | --- |
| Index Name | RP | Move | % Move |
| Food Producers | 9,615.00 | -53.40 | -0.55% |
| Personal Goods | 1,126.31 | -1.59 | -0.14% |
| Consumer Services | 21,765.94 | 71.62 | 0.33% |
| General Retailers | 6,784.93 | -24.06 | -0.35% |
| Travel & Leisure | 4,839.15 | 1.84 | 0.04% |
| Media | 630.46 | 2.99 | 0.48% |
| Support Services | 1,951.96 | -24.97 | -1.26% |
| Telecommunications | 7,318.01 | 14.75 | 0.20% |
| Financials | 42,236.79 | -209.22 | -0.49% |
| Banks | 7,927.76 | -9.33 | -0.12% |
| Non-life Insurance | 66,079.21 | .00 | 0.00% |
| Life Insurance | 37,546.59 | -382.12 | -1.01% |
| General Financial | 3,869.92 | -26.27 | -0.67% |
| Technology | 47,371.24 | -574.93 | -1.20% |
| SHARIAH TOP40 | 3,086.33 | -11 | -0.34% |
| FTSE/JSE SHARIAH ALL | 3,463.78 | -4 | -0.12% |
| COAL MINING | 14,158.77 | 506 | 3.70% |
| FTSE JSE Fledgling | 7,478.97 | 11 | 0.15% |
| FTSE/JSE TOP 40 USD | 3,981.19 | 484 | 13.84% |
| FTSE/JSE Alt X | 1,180.37 | 0 | 0.02% |
| SA LISTED PROPERTY | 656.04 | -1.00 | -0.15% |
| CAPPED PROPERTY | 528.99 | | -0.45% |
| RESOURCE | 19,199.14 | -6 | -0.03% |
| DIVIDEND PLUS | 216.13 | -1 | -0.36% |
| FTSE/JSE RAFI 40 | 10,273.96 | -29 | -0.28% |
| Capped Top 40 | 25,631.02 | -100 | -0.39% |
| Capped All Share | 27,919.48 | -73 | -0.26% |
| JSE TABACO | 10,301.18 | -215 | -2.05% |
Click here for the Sharenet Index Summary page
---
Latest Consensus Changes**

| | | | |
| --- | --- | --- | --- |
| Code | Company Name | Status | Updated |
| EMI | EMIRA PROPERTY FUND | SELL | 17/08/2017 |
| NPN | NASPERS LIMITED | BUY | 17/08/2017 |
| KAP | KAP INDUSTRIAL HLDGS | HOLD | 16/08/2017 |
| TBS | TIGER BRANDS LTD | BUY | 15/08/2017 |
| AVI | AVI LTD | HOLD | 15/08/2017 |

Results Expected**

| | | |
| --- | --- | --- |
| Expected | Company Name | Fin. Date |
| 21/08/2017 | ADVTECH | June 2017 (Interim) |
| 21/08/2017 | ANGLD | June 2017 (Interim) |
| 21/08/2017 | ANGLD-A | June 2017 (Interim) |
| 21/08/2017 | ANGLD-B | June 2017 (Interim) |
| 21/08/2017 | ANGLD-E | June 2017 (Interim) |
---
Recent Dividends**

| | | | | |
| --- | --- | --- | --- | --- |
| Share Name | Dec-Date | LDT | Pay-Date | Amount |
| EXXARO | 17/08/17 | 12/09/17 | 18/09/17 | ZAR 3.0000 |
| HARMONY | 17/08/17 | 10/10/17 | 16/10/17 | ZAR 0.3500 |
| TRUWTHS | 17/08/17 | 12/09/17 | 18/09/17 | ZAR 1.8200 |
| GFIELDS | 17/08/17 | 05/09/17 | 11/09/17 | ZAR 0.4000 |
| STANBANK | 17/08/17 | 12/09/17 | 18/09/17 | ZAR 4.0000 |

Ex Div**

| | | | | |
| --- | --- | --- | --- | --- |
| Share Name | Dec-Date | LDT | Pay-Date | Amount |
| IMPL CONV | 26/07/17 | 15/08/17 | 21/08/17 | ZAR 250.0000 |
| KUMBA | 25/07/17 | 15/08/17 | 21/08/17 | ZAR 15.9700 |
| BATS | 27/07/17 | 15/08/17 | 28/09/17 | GBP 0.5650 |
| TOWER | 31/07/17 | 15/08/17 | 21/08/17 | ZAR 0.3868 |
| SERE | 25/07/17 | 15/08/17 | 01/09/17 | EUR 0.0150 |
---
Upcoming AGMs**

| | | | |
| --- | --- | --- | --- |
| Code | Company Name | Date | Status |
| NVS | Novus Holdings Ltd. | 18/08/2017 | Confirmed |
| IPF | Investec Property Fund Ltd. | 21/08/2017 | Confirmed |
| NVE | NVest Financial Holdings Ltd. | 21/08/2017 | Confirmed |
| SOV | Sovereign Food Investments Ltd. | 22/08/2017 | Confirmed |
| ADR | Adcorp Holdings Ltd. | 23/08/2017 | Confirmed |
---
Stock Exchange News Service
Click here for more SENS news
---