Thursday, 31 August 2017 - 20:00
Charts
Todays Sharenet VIEWS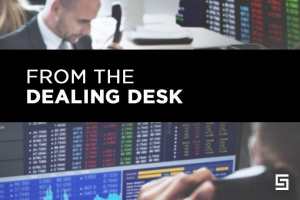 Sharenet

BHP is one of the world's largest mining conglomerates that has exposure to Iron Ore, Coal, Copper and Uranium
---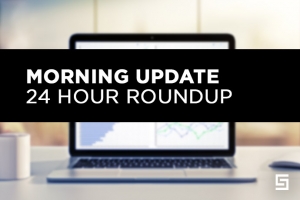 Sharenet

SA markets declined yesterday as a good start to the session turned sour during the day.
---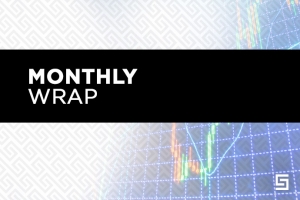 Natalie Mayer

Most popular Views articles for August.
---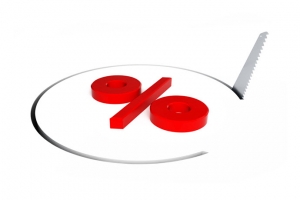 Joani van Wyk

There are interesting trends in the six months prior to and six months following the start of each cutting cycle.
Top News
South Sudan's former army chief is being confined to his home for security reasons, the country's defence minister said on Thursday.

---

Explosions at a chemical plant near Houston posed a fresh worry for storm-battered Texas on Thursday while rescuers searched block by block for survivors of Hurricane Harvey and the death toll rose to 35 people.

---

Chemical maker Arkema SA <AKE.PA> said it expected more fires after two explosions hit its flooded plant 25 miles northeast of Houston on Thursday, sickening more than a dozen law enforcement personnel and prompting an evacuation of the surrounding area.

---
Company News
It is with great sadness that Harmony Gold Mining Company Ltd. ("Harmony" and/or "the company") advises that rescue workers have located and recovered the bodies of the two remaining mineworkers who were unaccounted for until now, following a seismic event that resulted in a fall of ground at the Kusasalethu mine near Carletonville on Friday, 25 August 2017. All of the employees who were trapped underground, are now accounted for. Harmony's board of directors and management, expressed. . .
World Markets (Spot Prices)
| | | | | |
| --- | --- | --- | --- | --- |
| Name | Time | RP | Move | % Move |
| JSE Overall | 17:00 | 56522.11 | 354.11 | 0.63% |
| JSE Top 40 | 17:00 | 49997.27 | 322.35 | 0.65% |
| JSE Financial | 17:00 | 42605.41 | 85.17 | 0.20% |
| JSE Industrial | 17:00 | 84069.91 | 483.48 | 0.58% |
| JSE Indust 25 | 17:00 | 76137.67 | 430.21 | 0.57% |
| JSE Resource | 17:00 | 35773.84 | 415.61 | 1.18% |
| JSE Gold | 17:00 | 1434.81 | 6.14 | 0.43% |
| USD / ZAR | 19:59 | 13.0037 | 0.0010 | 0.01% |
| GBP / ZAR | 19:55 | 16.7500 | -0.0296 | -0.18% |
| EUR / ZAR | 19:55 | 15.4563 | -0.0114 | -0.07% |
| NZD / ZAR | 19:57 | 9.3237 | -0.0426 | -0.45% |
| AUD / ZAR | 19:55 | 10.3182 | 0.0366 | 0.36% |
| USD / JPY | 19:59 | 110.0850 | -0.1630 | -0.15% |
| EUR / USD | 19:59 | 1.1892 | -0.0003 | -0.02% |
| GBP / USD | 19:59 | 1.2912 | -0.0012 | -0.09% |
| BTC / USD | 19:59 | 4730.31 | 70.53 | 1.51% |
| BCH / USD | 19:59 | 591.39 | -5.44 | -0.91% |
| BTC / ZAR | 19:59 | 65401.00 | 987.00 | 1.53% |
| ETH / USD | 19:59 | 387.36 | 1.80 | 0.47% |

| | | | | |
| --- | --- | --- | --- | --- |
| Name | Time | RP | Move | % Move |
| LTC / USD | 19:59 | 71.13 | 4.77 | 7.19% |
| DJ Futures | 19:58 | 21925.00 | 47.00 | 0.21% |
| DJ Ind | 19:58 | 21924.30 | 31.87 | 0.15% |
| SP 500 | 19:31 | 2468.40 | 10.81 | 0.44% |
| Nasdaq | 19:58 | 6417.84 | 49.53 | 0.78% |
| FTSE 100 | 17:42 | 7430.62 | 65.36 | 0.89% |
| DAX | 18:12 | 12055.84 | 53.37 | 0.44% |
| CAC40 | 18:12 | 5085.59 | 29.25 | 0.58% |
| Nikkei | 08:28 | 19646.24 | 139.70 | 0.72% |
| Shanghai | 09:28 | 3360.81 | -2.82 | -0.08% |
| Hang-Seng | 10:28 | 27970.30 | -124.31 | -0.44% |
| ASX All | 08:38 | 5776.30 | 42.50 | 0.74% |
| NZSE 50 | 09:10 | 7817.10 | 41.90 | 0.54% |
| Gold $ | 19:59 | 1317.95 | 9.68 | 0.74% |
| Gold R | 19:57 | 17139.01 | 126.14 | 0.74% |
| Gold R/kg | 19:57 | 551078 | 4114 | 0.75% |
| Brent Crude | 19:58 | 52.34 | 1.46 | 2.87% |
| Silver $ | 19:57 | 17.5370 | 0.1340 | 0.77% |
| Platinum $ | 19:59 | 996.44 | 7.19 | 0.73% |
| Palladium $ | 19:57 | 936.39 | 7.39 | 0.80% |
| R186 | 17:29 | 8.57 | -0.02 | -0.17% |
| R204 | 17:05 | 6.99 | 0.02 | 0.29% |
| R207 | 17:05 | 7.27 | -0.03 | -0.34% |
Click here for the Sharenet Spot Price page
The JSE Today
Trading Statistics
| Date | Adv. | Decl. | Unch. | Actives | Volume | Value | Trades | Orders |
| --- | --- | --- | --- | --- | --- | --- | --- | --- |
| 31/08/2017 | 223 | 123 | 55 | 401 | 373,352,546 | R23,203,758,375 | 263921 | 2675430 |
| 30/08/2017 | 135 | 184 | 67 | 386 | 261,311,598 | R20,158,729,378 | 251616 | 1854578 |
| 29/08/2017 | 153 | 213 | 69 | 435 | 312,788,882 | R22,540,035,830 | 299305 | 1020665 |
| 28/08/2017 | 186 | 165 | 42 | 393 | 198,004,384 | R12,696,024,025 | 174479 | 810998 |
| 25/08/2017 | 158 | 177 | 77 | 412 | 298,122,976 | R17,914,556,838 | 248928 | 2542944 |
* Includes all listed instruments on the JSE
---
---
---
Index Summary
| | | | |
| --- | --- | --- | --- |
| Index Name | RP | Move | % Move |
| Top 40 | 49,997.27 | 322.35 | 0.65% |
| Industrial | 84,069.91 | 483.48 | 0.58% |
| Mid Cap | 76,713.24 | 451.65 | 0.59% |
| Small Cap | 59,917.56 | 553.41 | 0.93% |
| Resource 20 | 35,773.84 | 415.61 | 1.18% |
| Industrial 25 | 76,137.67 | 430.21 | 0.57% |
| Financial 15 | 15,699.36 | 35.56 | 0.23% |
| Financial & Ind. 30 | 79,071.69 | 356.62 | 0.45% |
| All Share | 56,522.11 | 354.11 | 0.63% |
| Oil & Gas | 7,195.69 | .00 | 0.00% |
| Mining | 26,713.58 | 301.55 | 1.14% |
| Gold Mining | 1,434.81 | 6.14 | 0.43% |
| Platinum Mining | 20.78 | -.12 | -0.57% |
| GENERAL MINING | 7,975.34 | 105.61 | 1.34% |
| Oil & Gas Producers | 38,689.88 | .00 | 0.00% |
| Basic Materials | 25,296.99 | 313.37 | 1.25% |
| Chemicals | 20,218.71 | 371.95 | 1.87% |
| Forestry & Paper | 62,547.38 | 645.06 | 1.04% |
| Industrial Metals | 11,596.17 | 250.08 | 2.20% |
| Industrials | 48,395.08 | 415.32 | 0.87% |
| General Industrials | 181.49 | .87 | 0.48% |
| Consumer Goods | 77,428.19 | 376.92 | 0.49% |
| Automobiles & Parts | 4,438.34 | 294.38 | 7.10% |
| Household Goods | 431.39 | 11 | 2.64% |
| Health Care | 7,547.45 | 23.41 | 0.31% |
| Beverages | 225.80 | -5.62 | -2.43% |

| | | | |
| --- | --- | --- | --- |
| Index Name | RP | Move | % Move |
| Food Producers | 9,646.58 | 31.37 | 0.33% |
| Personal Goods | 1,156.17 | -1.00 | -0.09% |
| Consumer Services | 22,102.84 | 112.62 | 0.51% |
| General Retailers | 6,798.34 | 6.27 | 0.09% |
| Travel & Leisure | 4,931.02 | 21.53 | 0.44% |
| Media | 639.37 | 3.17 | 0.50% |
| Support Services | 1,972.84 | -4.61 | -0.23% |
| Telecommunications | 7,435.03 | 84.25 | 1.15% |
| Financials | 42,605.41 | 85.17 | 0.20% |
| Banks | 8,050.39 | -13.16 | -0.16% |
| Non-life Insurance | 68,458.06 | 1057.26 | 1.57% |
| Life Insurance | 38,272.41 | 160.52 | 0.42% |
| General Financial | 3,878.88 | 6.69 | 0.17% |
| Technology | 49,238.24 | 40.13 | 0.08% |
| SHARIAH TOP40 | 3,187.63 | 40 | 1.28% |
| FTSE/JSE SHARIAH ALL | 3,584.08 | 42 | 1.19% |
| COAL MINING | 16,544.27 | 685 | 4.32% |
| FTSE JSE Fledgling | 7,508.09 | 20 | 0.27% |
| FTSE/JSE TOP 40 USD | 4,134.94 | 638 | 18.23% |
| FTSE/JSE Alt X | 1,165.07 | 7 | 0.61% |
| SA LISTED PROPERTY | 653.30 | 2.36 | 0.36% |
| CAPPED PROPERTY | 525.93 | | 0.39% |
| RESOURCE | 20,184.43 | 250 | 1.25% |
| DIVIDEND PLUS | 222.47 | 1 | 0.64% |
| FTSE/JSE RAFI 40 | 10,546.33 | 81 | 0.78% |
| Capped Top 40 | 26,217.08 | 177 | 0.68% |
| Capped All Share | 28,554.14 | 182 | 0.64% |
| JSE TABACO | 10,318.43 | 81 | 0.79% |
Click here for the Sharenet Index Summary page
---
Latest Consensus Changes**

| | | | |
| --- | --- | --- | --- |
| Code | Company Name | Status | Updated |
| BIL | BHP BILLITON PLC | BUY | 29/08/2017 |
| NHM | NORTHAM PLATINUM LIMITED | BUY | 28/08/2017 |
| AGL | ANGLO AMERICAN PLC | BUY | 25/08/2017 |
| BLU | BLUE LABEL TELECOMS LTD | HOLD | 25/08/2017 |
| MUR | MURRAY AND ROBERTS HOLDIN... | BUY | 25/08/2017 |

Results Expected**

| | | |
| --- | --- | --- |
| Expected | Company Name | Fin. Date |
| 01/09/2017 | BAUBA | June 2017 (Final) |
| 01/09/2017 | HYPROP | June 2017 (Final) |
| 01/09/2017 | HYPROP-CN | June 2017 (Final) |
| 04/09/2017 | TEX | June 2017 (Final) |
| 05/09/2017 | DRDLD | June 2017 (Final) |
---
Recent Dividends**

| | | | | |
| --- | --- | --- | --- | --- |
| Share Name | Dec-Date | LDT | Pay-Date | Amount |
| ASSORE | 30/08/17 | 19/09/17 | 26/09/17 | ZAR 8.0000 |
| WESCOAL | 30/08/17 | 19/09/17 | 26/09/17 | ZAR 0.0267 |
| GROWPNT | 30/08/17 | 19/09/17 | 26/09/17 | ZAR 1.0080 |
| ECSP C7 | 29/08/17 | 12/09/17 | 18/09/17 | ZAR 1.4055 |
| ECSP A5 | 29/08/17 | 12/09/17 | 18/09/17 | ZAR 0.9863 |

Ex Div**

| | | | | |
| --- | --- | --- | --- | --- |
| Share Name | Dec-Date | LDT | Pay-Date | Amount |
| RESILIENT | 03/08/17 | 29/08/17 | 04/09/17 | ZAR 2.9707 |
| LIB-HOLD | 04/08/17 | 29/08/17 | 04/09/17 | ZAR 2.7600 |
| AECI | 26/07/17 | 29/08/17 | 04/09/17 | ZAR 1.3800 |
| NOVUS | 09/06/17 | 29/08/17 | 04/09/17 | ZAR 0.5600 |
| INDLU | 10/08/17 | 29/08/17 | 04/09/17 | ZAR 0.2472 |
---
Upcoming AGMs**

| | | | |
| --- | --- | --- | --- |
| Code | Company Name | Date | Status |
| HUG | Huge Group Ltd. | 31/08/2017 | Confirmed |
| MRPP | Mr Price Group Ltd. | 31/08/2017 | Confirmed |
| MPCB | Mr Price Group Ltd. | 31/08/2017 | Confirmed |
| MRP | Mr Price Group Ltd. | 31/08/2017 | Confirmed |
| NUT | Nutritional Holdings Ltd. | 01/09/2017 | Confirmed |
---
Stock Exchange News Service
Click here for more SENS news
---