Tuesday, 28 March 2017 - 20:00
Charts
Todays Sharenet VIEWS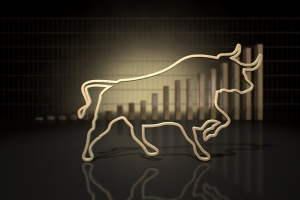 Dwaine van Vuuren

Since the trough printed on 19th Jan 2016, the JSE priced in dollars (how most international investors will be looking at it) has risen an astonishing 46% after crashing 45% from 29th July 2014. The JSE priced in rands, however, has only managed a modest 6% rise since the 19th Jan 2016.
---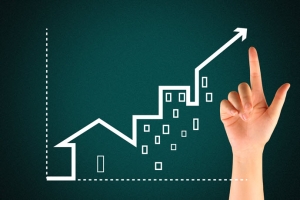 Mark Mayer

The traditional REIT sector is predominantly made up of the Big Four property types: retail, industrial, residential and office. These property types have performed well since the lows of 2009, but it is specialty REITs that have overtaken the pace at which growth is being achieved by these different sub-sectors of the listed real estate market.
---
Sharenet

The unceremonious recall of Gordhan from an international investor roadshow has caused havoc with the Rand. We update events around this issue throughout the day here.
---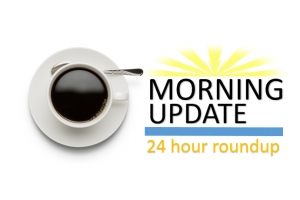 Sharenet

South Africa's Finance Minister, Pravin Gordhan, looks on the brink of being dismissed by President Zuma after the Presidency called Gordhan back from an international roadshow.
---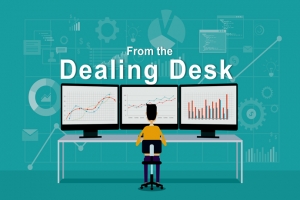 Sharenet

As of late, the sun has gone down on Sun International. The share price took a hammering 2 weeks ago, after releasing an updated trading statement confirming HEPS will likely be down be between 35-45%.
Top News
Finance Minister Pravin Gordhan flew back to South Africa on Tuesday, obeying an abrupt recall from President Jacob Zuma, and said he was still the finance minister when asked about reports that he was about to be sacked.

---

The top Republican in Congress on Tuesday stood by Devin Nunes, an ally of President Donald Trump who heads the House of Representatives intelligence committee and is under fire for his handling of an investigation into possible Russian ties to Trump's election campaign.

---

French police said on Tuesday they opened an inquiry after a Chinese man was shot dead by police at his Paris home, triggering rioting in the French capital by members of the Chinese community and a sharp reaction from Beijing.

---
World Markets (Spot Prices)
| | | | | |
| --- | --- | --- | --- | --- |
| Name | Time | RP | Move | % Move |
| JSE Overall | 17:00 | 52309.23 | 584.31 | 1.13% |
| JSE Top 40 | 17:00 | 45215.36 | 554.46 | 1.24% |
| JSE Gold | 17:00 | 1379.84 | -14.98 | -1.07% |
| JSE Financial | 17:00 | 41814.17 | 40.79 | 0.10% |
| JSE Industrial | 17:00 | 76998.32 | 827.65 | 1.09% |
| JSE Indust 25 | 17:00 | 68443.39 | 756.19 | 1.12% |
| JSE Resource | 17:00 | 31323.90 | 749.38 | 2.45% |
| DJ Futures | 19:48 | 20613.00 | 116.00 | 0.57% |
| DJ Ind | 19:58 | 20693.05 | 142.07 | 0.69% |
| SP 500 | 18:31 | 2353.20 | 11.61 | 0.50% |
| Nasdaq | 19:58 | 5873.09 | 32.72 | 0.56% |
| FTSE 100 | 17:42 | 7343.42 | 49.92 | 0.68% |
| DAX | 18:08 | 12149.42 | 153.35 | 1.28% |
| CAC40 | 18:08 | 5046.20 | 28.77 | 0.57% |
| Nikkei | 08:32 | 19202.87 | 217.28 | 1.14% |
| Shanghai | 09:28 | 3252.95 | -14.01 | -0.43% |
| Hang-Seng | 10:32 | 24345.87 | 152.17 | 0.63% |
| All Ords | 07:37 | 5860.40 | 71.20 | 1.23% |
| NZSE 50 | 09:10 | 7065.23 | 2.52 | 0.04% |

| | | | | |
| --- | --- | --- | --- | --- |
| Name | Time | RP | Move | % Move |
| Gold $ | 19:59 | 1251.50 | -2.98 | -0.24% |
| Gold R | 19:58 | 16240.17 | 262.50 | 1.64% |
| Gold R/kg | 19:57 | 522292 | 8609 | 1.68% |
| Silver $ | 19:59 | 18.1140 | 0.0500 | 0.28% |
| Platinum $ | 19:59 | 955.45 | -11.14 | -1.15% |
| Palladium $ | 19:59 | 790.87 | -2.69 | -0.34% |
| R186 | 17:21 | 8.72 | 0.12 | 1.40% |
| R204 | 16:59 | 7.60 | 0.02 | 0.26% |
| R207 | 16:59 | 7.81 | 0.17 | 2.16% |
| Brent Crude | 19:48 | 51.43 | 0.63 | 1.24% |
| USD / ZAR | 19:59 | 12.9875 | 0.2285 | 1.79% |
| GBP / ZAR | 19:55 | 16.1444 | 0.1778 | 1.11% |
| EUR/ ZAR | 19:55 | 14.0385 | 0.1994 | 1.44% |
| NZD/ ZAR | 19:58 | 9.1153 | 0.1416 | 1.58% |
| AUD / ZAR | 19:55 | 9.9158 | 0.2147 | 2.21% |
| USD / JPY | 19:59 | 110.9810 | 0.3650 | 0.33% |
| EUR / USD | 19:59 | 1.0824 | -0.0040 | -0.37% |
| GBP / USD | 19:59 | 1.2468 | -0.0091 | -0.72% |
Click here for the Sharenet Spot Price page
The JSE Today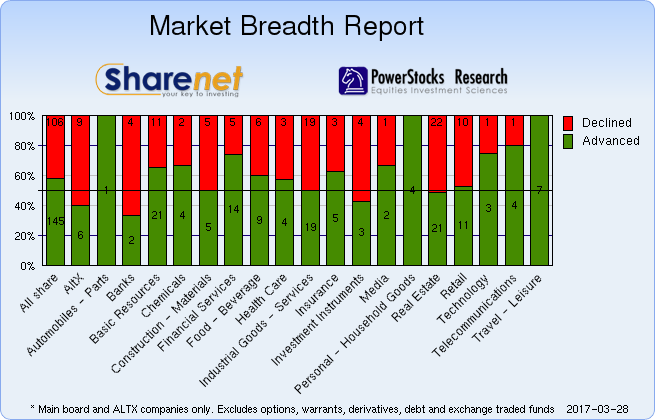 Trading Statistics
| Date | Adv. | Decl. | Unch. | Actives | Volume | Value | Trades | Orders |
| --- | --- | --- | --- | --- | --- | --- | --- | --- |
| 28/03/2017 | 243 | 141 | 62 | 446 | 351,461,992 | R24,323,888,205 | 306824 | 3696893 |
| 27/03/2017 | 168 | 201 | 58 | 427 | 331,801,403 | R17,241,884,012 | 258286 | 3491608 |
| 24/03/2017 | 122 | 215 | 53 | 390 | 247,734,763 | R14,077,234,920 | 212148 | 2041701 |
| 23/03/2017 | 129 | 206 | 51 | 386 | 294,087,376 | R15,249,284,044 | 221359 | 1998702 |
| 22/03/2017 | 119 | 224 | 64 | 407 | 293,938,799 | R21,199,946,178 | 348047 | 974098 |
* Includes all listed instruments on the JSE
---
---
---
Index Summary
| | | | |
| --- | --- | --- | --- |
| Index Name | RP | Move | % Move |
| Top 40 | 45,215.36 | 554.46 | 1.24% |
| Industrial | 76,998.32 | 827.65 | 1.09% |
| Mid Cap | 79,399.07 | 477.47 | 0.60% |
| Small Cap | 64,759.55 | 356.63 | 0.55% |
| Resource 20 | 31,323.90 | 749.38 | 2.45% |
| Industrial 25 | 68,443.39 | 756.19 | 1.12% |
| Financial 15 | 15,233.24 | 10.01 | 0.07% |
| Financial & Ind. 30 | 71,894.38 | 611.40 | 0.86% |
| All Share | 52,309.23 | 584.31 | 1.13% |
| Oil & Gas | 7,195.69 | .00 | 0.00% |
| Mining | 22,805.01 | 445.43 | 1.99% |
| Gold Mining | 1,379.84 | -14.98 | -1.07% |
| Platinum Mining | 21.19 | .63 | 3.06% |
| GENERAL MINING | 6,529.33 | 160.56 | 2.52% |
| Oil & Gas Producers | 38,689.88 | .00 | 0.00% |
| Basic Materials | 22,405.50 | 542.81 | 2.48% |
| Chemicals | 19,952.81 | 1013.61 | 5.35% |
| Forestry & Paper | 56,993.42 | 787.13 | 1.40% |
| Industrial Metals | 11,740.95 | 386.21 | 3.40% |
| Industrials | 47,430.42 | -198.39 | -0.42% |
| General Industrials | 176.02 | -1.84 | -1.03% |
| Consumer Goods | 74,173.91 | 598.86 | 0.81% |
| Automobiles & Parts | 5,740.40 | 33.96 | 0.60% |
| Household Goods | 436.82 | 6 | 1.36% |
| Health Care | 7,841.45 | 101.02 | 1.31% |
| Beverages | 233.81 | 3.25 | 1.41% |

| | | | |
| --- | --- | --- | --- |
| Index Name | RP | Move | % Move |
| Food Producers | 10,546.53 | 4.96 | 0.05% |
| Personal Goods | 1,011.55 | 9.49 | 0.95% |
| Consumer Services | 18,861.10 | 330.08 | 1.78% |
| General Retailers | 7,450.50 | -120.51 | -1.59% |
| Travel & Leisure | 6,329.16 | 128.36 | 2.07% |
| Media | 501.54 | 15.05 | 3.09% |
| Support Services | 2,289.25 | 8.71 | 0.38% |
| Telecommunications | 7,013.33 | 14.19 | 0.20% |
| Financials | 41,814.17 | 40.79 | 0.10% |
| Banks | 7,683.35 | -4.96 | -0.06% |
| Non-life Insurance | 67,173.48 | 1802.64 | 2.76% |
| Life Insurance | 37,946.18 | 67.56 | 0.18% |
| General Financial | 3,969.48 | 23.38 | 0.59% |
| Technology | 55,689.73 | 255.46 | 0.46% |
| SHARIAH TOP40 | 2,881.65 | 56 | 1.97% |
| FTSE/JSE SHARIAH ALL | 3,325.70 | 55 | 1.68% |
| COAL MINING | 14,538.02 | 51 | 0.35% |
| FTSE JSE Fledgling | 7,976.95 | 17 | 0.21% |
| FTSE/JSE TOP 40 USD | 3,764.08 | 267 | 7.63% |
| FTSE/JSE Alt X | 1,363.69 | -2 | -0.14% |
| SA LISTED PROPERTY | 638.74 | -.54 | -0.08% |
| CAPPED PROPERTY | 513.36 | | -0.09% |
| RESOURCE | 17,877.31 | 433 | 2.48% |
| DIVIDEND PLUS | 217.07 | 1 | 0.57% |
| FTSE/JSE RAFI 40 | 9,783.34 | 115 | 1.19% |
| Capped Top 40 | 24,105.64 | 253 | 1.06% |
| Capped All Share | 26,720.54 | 271 | 1.03% |
| JSE TABACO | 10,789.44 | 68 | 0.64% |
Click here for the Sharenet Index Summary page
---
Latest Consensus Changes**

| | | | |
| --- | --- | --- | --- |
| Code | Company Name | Status | Updated |
| SBK | STANDARD BANK GROUP LIMIT... | SELL | 27/03/2017 |
| FSR | FIRSTRAND LIMITED | HOLD | 27/03/2017 |
| GRT | GROWTHPOINT PROPERTIES LI... | SELL | 24/03/2017 |
| BGA | BARCLAYS AFRICA GRP LTD | HOLD | 24/03/2017 |
| PPC | PPC LIMITED | BUY | 23/03/2017 |

Results Expected**

| | | |
| --- | --- | --- |
| Expected | Company Name | Fin. Date |
| 30/03/2017 | BUFFALO | December 2016 (Final) |
| 30/03/2017 | HOWDEN | December 2016 (Final) |
| 30/03/2017 | OANDO | December 2016 (Final) |
| 30/03/2017 | ORION | December 2016 (Interim) |
| 30/03/2017 | TRANSCEND | December 2016 (Final) |
---
Recent Dividends**

| | | | | |
| --- | --- | --- | --- | --- |
| Share Name | Dec-Date | LDT | Pay-Date | Amount |
| ECSP A4 | 27/03/17 | 10/04/17 | 18/04/17 | ZAR 0.9315 |
| ECSP C5 | 27/03/17 | 10/04/17 | 18/04/17 | ZAR 1.3507 |
| ECSP C6 | 27/03/17 | 10/04/17 | 18/04/17 | ZAR 1.3507 |
| ECSP C7 | 27/03/17 | 10/04/17 | 18/04/17 | ZAR 1.3507 |
| ECSP A3 | 27/03/17 | 10/04/17 | 18/04/17 | ZAR 0.9315 |

Ex Div**

| | | | | |
| --- | --- | --- | --- | --- |
| Share Name | Dec-Date | LDT | Pay-Date | Amount |
| ASTRAPAKP | 10/03/17 | 28/03/17 | 03/04/17 | ZAR 4.8329 |
| GRINDROD PREF | 02/03/17 | 28/03/17 | 03/04/17 | ZAR 4.6600 |
| STANBANK | 02/03/17 | 28/03/17 | 03/04/17 | ZAR 4.4000 |
| HYPROP | 03/03/17 | 28/03/17 | 03/04/17 | ZAR 3.4730 |
| RMBH | 10/03/17 | 28/03/17 | 03/04/17 | ZAR 1.5300 |
---
Upcoming AGMs**

| | | | |
| --- | --- | --- | --- |
| Code | Company Name | Date | Status |
| HDC | Hudaco Industries Ltd. | 29/03/2017 | Confirmed |
| CIL | Consolidated Infrastructure Group Ltd. | 29/03/2017 | Confirmed |
| ENX | enX Group Ltd. | 29/03/2017 | Confirmed |
| GRP | Greenbay Properties Ltd. | 31/03/2017 | Confirmed |
---
Stock Exchange News Service
Click here for more SENS news
---