Friday, 20 January 2017 - 20:00
Charts
Todays Sharenet VIEWS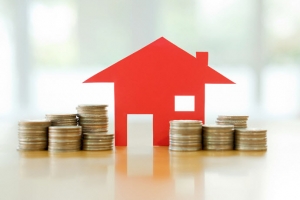 Capital International and Sharenet
The commercial property sector has enjoyed a good period in the last quarter of 2016, from a total return perspective. Not only have there been decent yields on offer (4-6% on average) but with reasonable economic growth, capital values have also been strong.
Top News
---

Donald Trump was sworn in as the 45th president of the United States on Friday, succeeding Barack Obama and telling a bitterly divided country he will pursue "America First" policies at home and abroad.

---

Black-clad activists angry about U.S. President Donald Trump's inauguration smashed store and car windows in Washington on Friday and fought with police in riot gear who responded with pepper spray and stun grenades.

---
Company Results
Revenue for the year decreased to R317 million (R318.2 million). Gross profit increased to R86.9 million (R76.5 million). Operating profit before interest and taxation was higher at R48.6 million (R25.3 million). Total comprehensive income for the year attributable to owners of the company grew to R32.8 million (R9.5 million). In addition, headline earnings per share from continuing operations rose to 5.6cps (2.7cps). Dividend No dividend has been declared for the year. Notice of. . .
World Markets (Spot Prices)
| | | | | |
| --- | --- | --- | --- | --- |
| Name | Time | RP | Move | % Move |
| JSE Overall | 17:00 | 52532.26 | -368.51 | -0.70% |
| JSE Top 40 | 17:00 | 45780.79 | -321.66 | -0.70% |
| JSE Gold | 17:00 | 1442.54 | -9.12 | -0.63% |
| JSE Financial | 17:00 | 41193.79 | -260.00 | -0.63% |
| JSE Industrial | 17:00 | 75102.07 | -577.45 | -0.76% |
| JSE Indust 25 | 17:00 | 66963.60 | -543.95 | -0.81% |
| JSE Resource | 17:00 | 34825.70 | -191.16 | -0.55% |
| DJ Futures | 19:48 | 19746.00 | 78.00 | 0.40% |
| DJ Ind | 19:58 | 19784.48 | 52.08 | 0.26% |
| SP 500 | 19:58 | 2268.18 | 4.49 | 0.20% |
| Nasdaq | 19:58 | 5548.30 | 8.22 | 0.15% |
| FTSE 100 | 15:41 | 7206.69 | -1.75 | -0.02% |
| DAX | 19:08 | 11630.13 | 33.24 | 0.29% |
| CAC40 | 19:08 | 4850.67 | 9.53 | 0.20% |
| Nikkei | 08:38 | 19137.91 | 65.66 | 0.34% |
| Shanghai | 09:28 | 3123.14 | 21.84 | 0.70% |
| Hang-Seng | 10:28 | 22885.91 | -164.05 | -0.71% |
| All Ords | 07:39 | 5709.70 | -35.70 | -0.62% |
| NZSE 50 | 09:02 | 7048.47 | -13.89 | -0.20% |

| | | | | |
| --- | --- | --- | --- | --- |
| Name | Time | RP | Move | % Move |
| Gold $ | 19:59 | 1205.24 | .65 | 0.05% |
| Gold R | 19:58 | 16409.69 | 81.46 | 0.50% |
| Gold R/kg | 19:57 | 527333 | 2380 | 0.45% |
| Silver $ | 19:59 | 16.9990 | 0.0200 | 0.12% |
| Platinum $ | 19:59 | 970.86 | 15.27 | 1.60% |
| Palladium $ | 19:59 | 785.56 | 35.06 | 4.67% |
| R186 | 15:19 | 8.76 | 0.04 | 0.46% |
| R204 | 15:19 | 7.84 | 0.04 | 0.51% |
| R207 | 15:19 | 8.00 | 0.05 | 0.63% |
| Brent Crude | 19:48 | 55.53 | 1.61 | 2.99% |
| USD / ZAR | 19:59 | 13.6209 | 0.0709 | 0.52% |
| GBP / ZAR | 19:55 | 16.7238 | 0.0351 | 0.21% |
| EUR/ ZAR | 19:55 | 14.5065 | 0.0531 | 0.37% |
| NZD/ ZAR | 19:58 | 9.7397 | 0.0020 | 0.02% |
| AUD / ZAR | 19:55 | 10.2476 | 0.0013 | 0.01% |
| USD / JPY | 19:59 | 114.8830 | -0.1720 | -0.15% |
| EUR / USD | 19:59 | 1.0675 | 0.0014 | 0.13% |
| GBP / USD | 19:59 | 1.2337 | 0.0004 | 0.03% |
Click here for the Sharenet Spot Price page
The JSE Today
Trading Statistics
| Date | Adv. | Decl. | Unch. | Actives | Volume | Value | Trades | Orders |
| --- | --- | --- | --- | --- | --- | --- | --- | --- |
| 20/01/2017 | 121 | 209 | 74 | 404 | 201,641,191 | R16,795,564,039 | 202858 | 626860 |
| 19/01/2017 | 156 | 192 | 50 | 398 | 226,892,135 | R18,072,587,805 | 246651 | 1236498 |
| 18/01/2017 | 182 | 147 | 60 | 389 | 273,045,854 | R18,682,304,418 | 277999 | 2567301 |
| 17/01/2017 | 149 | 219 | 60 | 428 | 300,408,245 | R20,695,354,171 | 302532 | 2857408 |
| 16/01/2017 | 217 | 131 | 58 | 406 | 249,308,198 | R16,050,582,343 | 232007 | 2356995 |
* Includes all listed instruments on the JSE
---
---
---
Index Summary
| | | | |
| --- | --- | --- | --- |
| Index Name | RP | Move | % Move |
| Top 40 | 45,780.79 | -321.66 | -0.70% |
| Industrial | 75,102.07 | -577.45 | -0.76% |
| Mid Cap | 77,889.97 | -767.74 | -0.98% |
| Small Cap | 62,053.01 | 61.51 | 0.10% |
| Resource 20 | 34,825.70 | -191.16 | -0.55% |
| Industrial 25 | 66,963.60 | -543.95 | -0.81% |
| Financial 15 | 15,018.03 | -91.91 | -0.61% |
| Financial & Ind. 30 | 70,574.69 | -519.22 | -0.73% |
| All Share | 52,532.26 | -368.51 | -0.70% |
| Oil & Gas | 7,195.69 | .00 | 0.00% |
| Mining | 25,959.86 | -223.50 | -0.85% |
| Gold Mining | 1,442.54 | -9.12 | -0.63% |
| Platinum Mining | 22.87 | -.15 | -0.65% |
| GENERAL MINING | 7,634.95 | -71.70 | -0.93% |
| Oil & Gas Producers | 38,689.88 | .00 | 0.00% |
| Basic Materials | 24,626.82 | -154.03 | -0.62% |
| Chemicals | 21,573.90 | -71.78 | -0.33% |
| Forestry & Paper | 54,577.02 | 423.18 | 0.78% |
| Industrial Metals | 10,855.27 | -485.85 | -4.28% |
| Industrials | 46,954.02 | -235.71 | -0.50% |
| General Industrials | 178.55 | -1.56 | -0.87% |
| Consumer Goods | 74,662.23 | -224.69 | -0.30% |
| Automobiles & Parts | 4,925.20 | -101.90 | -2.03% |
| Household Goods | 483.90 | -12 | -2.50% |
| Health Care | 8,364.97 | -28.78 | -0.34% |
| Beverages | 243.26 | .45 | 0.19% |

| | | | |
| --- | --- | --- | --- |
| Index Name | RP | Move | % Move |
| Food Producers | 10,049.38 | -39.23 | -0.39% |
| Personal Goods | 1,032.32 | 2.99 | 0.29% |
| Consumer Services | 17,537.91 | -250.50 | -1.41% |
| General Retailers | 7,001.96 | -67.09 | -0.95% |
| Travel & Leisure | 6,070.04 | -56.20 | -0.92% |
| Media | 466.68 | -6.51 | -1.38% |
| Support Services | 1,983.07 | -11.04 | -0.55% |
| Telecommunications | 7,034.91 | -3.67 | -0.05% |
| Financials | 41,193.79 | -260.00 | -0.63% |
| Banks | 7,594.34 | -44.20 | -0.58% |
| Non-life Insurance | 62,117.10 | -393.84 | -0.63% |
| Life Insurance | 36,537.36 | -166.63 | -0.45% |
| General Financial | 3,924.12 | -23.98 | -0.61% |
| Technology | 56,495.47 | -243.99 | -0.43% |
| SHARIAH TOP40 | 3,142.56 | -23 | -0.71% |
| FTSE/JSE SHARIAH ALL | 3,531.60 | -25 | -0.70% |
| COAL MINING | 12,388.92 | 0 | 0.00% |
| FTSE JSE Fledgling | 8,010.07 | 24 | 0.30% |
| FTSE/JSE TOP 40 USD | 3,626.65 | 129 | 3.70% |
| FTSE/JSE Alt X | 1,398.55 | 11 | 0.79% |
| SA LISTED PROPERTY | 641.16 | -4.47 | -0.69% |
| CAPPED PROPERTY | 518.62 | | -0.91% |
| RESOURCE | 19,649.70 | -123 | -0.62% |
| DIVIDEND PLUS | 213.18 | -2 | -0.71% |
| FTSE/JSE RAFI 40 | 10,051.14 | -65 | -0.65% |
| Capped Top 40 | 24,584.37 | -159 | -0.64% |
| Capped All Share | 26,933.43 | -181 | -0.67% |
| JSE TABACO | 10,146.18 | 26 | 0.26% |
Click here for the Sharenet Index Summary page
---
Latest Consensus Changes**

| | | | |
| --- | --- | --- | --- |
| Code | Company Name | Status | Updated |
| S32 | SOUTH32 LIMITED | SELL | 19/01/2017 |
| REI | REINET INVESTMENTS SCA | BUY | 18/01/2017 |
| NED | NEDBANK GROUP LTD | HOLD | 17/01/2017 |
| NPN | NASPERS LIMITED | BUY | 17/01/2017 |
| TKG | TELKOM SA LIMITED | BUY | 16/01/2017 |

Results Expected**

| | | |
| --- | --- | --- |
| Expected | Company Name | Fin. Date |
| 23/01/2017 | INT HOTEL | November 2016 (Q) |
| 27/01/2017 | FRONTIER | November 2016 (Q) |
| 30/01/2017 | ANGLD | September 2016 (Q) |
| 30/01/2017 | ANGLD-A | September 2016 (Q) |
| 30/01/2017 | ANGLD-B | September 2016 (Q) |
---
Recent Dividends**

| | | | | |
| --- | --- | --- | --- | --- |
| Share Name | Dec-Date | LDT | Pay-Date | Amount |
| CULINAN5.5P | 13/01/17 | 31/01/17 | 06/02/17 | ZAR 0.0550 |
| ILRPREF1 | 30/12/16 | 24/01/17 | 30/01/17 | ZAR 14.7583 |
| ILPREF2 | 30/12/16 | 24/01/17 | 30/01/17 | ZAR 14.7583 |
| NAMPAK 6%P | 02/12/16 | 31/01/17 | 06/02/17 | ZAR 0.0600 |
| NAMPAK 6.5 | 02/12/16 | 31/01/17 | 06/02/17 | ZAR 0.0650 |

Ex Div**

| | | | | |
| --- | --- | --- | --- | --- |
| Share Name | Dec-Date | LDT | Pay-Date | Amount |
| AEG CONV | 29/12/16 | 17/01/17 | 24/01/17 | ZAR 362.5000 |
| OMNIA | 29/11/16 | 17/01/17 | 23/01/17 | ZAR 1.6000 |
| LEWIS | 09/11/16 | 17/01/17 | 23/01/17 | ZAR 1.0000 |
| ASTRAL | 21/11/16 | 17/01/17 | 23/01/17 | ZAR 1.0000 |
| ASHTOP40 | 03/01/17 | 17/01/17 | 23/01/17 | ZAR 0.1773 |
---
Upcoming AGMs**

| | | | |
| --- | --- | --- | --- |
| Code | Company Name | Date | Status |
| ORE | Orion Real Estate Ltd. | 24/01/2017 | Confirmed |
| TMT | Trematon Capital Investments Ltd. | 25/01/2017 | Confirmed |
| AHL | AH-Vest Ltd. | 25/01/2017 | Confirmed |
| EFG | Efficient Group Ltd. | 25/01/2017 | Confirmed |
| LHC | Life Healthcare Group Holdings Ltd. | 25/01/2017 | Confirmed |
---
Stock Exchange News Service
Click here for more SENS news
---