Friday, 09 December 2016 - 20:00
Charts
Todays Sharenet VIEWS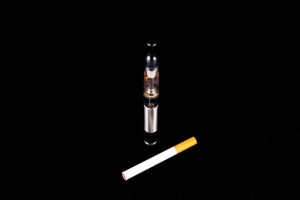 Capital International and Sharenet
In 2015, over 1.1 billion people smoked tobacco, with 5.7 trillion cigarettes being consumed worldwide. The estimated value of the tobacco market is currently ú500 billion, and the six largest companies have a combined market share of over 80%.
Top News
South Africa's rand weakened on Friday after both the current account and trade deficits widened in the third quarter, renewing concerns about the economy.

---

South Korean lawmakers voted overwhelmingly on Friday to impeach President Park Geun-hye over an influence-peddling scandal, setting the stage for her to become the country's first elected leader to be expelled from office in disgrace.

---

The United States will "remain committed" to Afghanistan, U.S. Defence Secretary Ash Carter said on Friday, amid questions about what President-elect Donald Trump's foreign policy will mean for the South Asian nation.

---
Company Results
Revenue for the period lowered to R21.4 million (2015: R27 million). Gross profit fell to R12.3 million (2015: R16.4 million), profit for the period dropped to R2.2 million (2015: R4.9 million), while headline earnings per share from operations weakened to 3.29 cents per share (2015: 7.32 cents per share). Dividend The board declared a final dividend of 3 cents per ordinary share for the year ended 31 March 2016 on 30 June 2016, to all ordinary shareholders recorded in the books of N. . .
World Markets (Spot Prices)
| | | | | |
| --- | --- | --- | --- | --- |
| Name | Time | RP | Move | % Move |
| JSE Overall | 17:00 | 50899.92 | 356.48 | 0.71% |
| JSE Top 40 | 17:00 | 44220.24 | 329.17 | 0.75% |
| JSE Gold | 17:00 | 1321.51 | -39.71 | -2.92% |
| JSE Financial | 17:00 | 40994.50 | 570.89 | 1.41% |
| JSE Industrial | 17:00 | 72229.33 | 814.68 | 1.14% |
| JSE Indust 25 | 17:00 | 64013.38 | 814.10 | 1.29% |
| JSE Resource | 17:00 | 33325.97 | -343.10 | -1.02% |
| DJ Futures | 19:58 | 19684.00 | 71.00 | 0.36% |
| DJ Ind | 19:58 | 19694.25 | 79.44 | 0.41% |
| SP 500 | 19:58 | 2254.50 | 8.31 | 0.37% |
| Nasdaq | 19:58 | 5438.87 | 21.51 | 0.40% |
| FTSE 100 | 16:20 | 6943.99 | 12.44 | 0.18% |
| DAX | 19:08 | 11203.63 | 24.21 | 0.22% |
| CAC40 | 19:08 | 4764.07 | 28.59 | 0.60% |
| Nikkei | 08:28 | 18996.37 | 230.90 | 1.23% |
| Shanghai | 09:28 | 3232.88 | 17.51 | 0.54% |
| Hang-Seng | 10:28 | 22760.98 | -100.86 | -0.44% |
| All Ords | 07:36 | 5615.80 | 16.80 | 0.30% |
| NZSE 50 | 09:02 | 6893.30 | -22.71 | -0.33% |

| | | | | |
| --- | --- | --- | --- | --- |
| Name | Time | RP | Move | % Move |
| Gold $ | 19:59 | 1160.65 | -9.59 | -0.82% |
| Gold R | 19:58 | 16006.44 | 56.61 | 0.35% |
| Gold R/kg | 19:57 | 514579 | 1793 | 0.35% |
| Silver $ | 19:59 | 16.8700 | -0.1190 | -0.70% |
| Platinum $ | 19:59 | 915.31 | -16.64 | -1.79% |
| Palladium $ | 19:59 | 734.34 | -1.16 | -0.16% |
| R186 | 17:21 | 8.89 | 0.01 | 0.11% |
| R204 | 17:09 | 7.90 | 0.04 | 0.57% |
| R207 | 17:09 | 8.14 | 0.07 | 0.80% |
| Brent Crude | 19:58 | 54.22 | -0.38 | -0.70% |
| USD / ZAR | 19:59 | 13.7909 | 0.1643 | 1.21% |
| GBP / ZAR | 19:55 | 17.3182 | 0.2023 | 1.18% |
| EUR/ ZAR | 19:55 | 14.5358 | 0.0618 | 0.43% |
| NZD/ ZAR | 19:58 | 9.8426 | 0.0629 | 0.64% |
| AUD / ZAR | 19:55 | 10.2670 | 0.0916 | 0.90% |
| USD / JPY | 19:59 | 115.3060 | 1.2230 | 1.07% |
| EUR / USD | 19:59 | 1.0540 | -0.0072 | -0.68% |
| GBP / USD | 19:59 | 1.2576 | 0.0005 | 0.04% |
Click here for the Sharenet Spot Price page
The JSE Today
Trading Statistics
| Date | Adv. | Decl. | Unch. | Actives | Volume | Value | Trades | Orders |
| --- | --- | --- | --- | --- | --- | --- | --- | --- |
| 09/12/2016 | 219 | 126 | 51 | 396 | 294,237,901 | R18,396,145,599 | 306980 | 2612442 |
| 08/12/2016 | 232 | 132 | 55 | 419 | 301,547,409 | R23,477,782,147 | 334997 | 2907786 |
| 07/12/2016 | 195 | 136 | 67 | 398 | 274,470,706 | R18,125,445,992 | 280786 | 2642797 |
| 06/12/2016 | 121 | 224 | 60 | 405 | 259,392,069 | R18,195,166,614 | 270636 | 601622 |
| 05/12/2016 | 213 | 131 | 67 | 411 | 265,362,656 | R18,483,889,543 | 257899 | 2642133 |
* Includes all listed instruments on the JSE
---
---
---
Index Summary
| | | | |
| --- | --- | --- | --- |
| Index Name | RP | Move | % Move |
| Top 40 | 44,220.24 | 329.17 | 0.75% |
| Industrial | 72,229.33 | 814.68 | 1.14% |
| Mid Cap | 76,560.67 | 536.55 | 0.71% |
| Small Cap | 60,993.73 | 329.46 | 0.54% |
| Resource 20 | 33,325.97 | -343.10 | -1.02% |
| Industrial 25 | 64,013.38 | 814.10 | 1.29% |
| Financial 15 | 15,073.86 | 211.57 | 1.42% |
| Financial & Ind. 30 | 68,289.52 | 928.13 | 1.38% |
| All Share | 50,899.92 | 356.48 | 0.71% |
| Oil & Gas | 7,195.69 | .00 | 0.00% |
| Mining | 25,063.57 | -414.46 | -1.63% |
| Gold Mining | 1,321.51 | -39.71 | -2.92% |
| Platinum Mining | 20.27 | -.16 | -0.78% |
| GENERAL MINING | 7,498.57 | -113.02 | -1.48% |
| Oil & Gas Producers | 38,689.88 | .00 | 0.00% |
| Basic Materials | 23,579.34 | -240.44 | -1.01% |
| Chemicals | 19,871.54 | 131.05 | 0.66% |
| Forestry & Paper | 51,885.99 | 234.85 | 0.45% |
| Industrial Metals | 11,397.30 | -170.68 | -1.48% |
| Industrials | 47,695.44 | 652.64 | 1.39% |
| General Industrials | 180.70 | 3.56 | 2.01% |
| Consumer Goods | 70,176.51 | 391.83 | 0.56% |
| Automobiles & Parts | 4,796.12 | -4.53 | -0.09% |
| Household Goods | 513.89 | 5 | 1.08% |
| Health Care | 7,827.63 | 178.62 | 2.34% |
| Beverages | 246.12 | -.52 | -0.21% |

| | | | |
| --- | --- | --- | --- |
| Index Name | RP | Move | % Move |
| Food Producers | 9,852.63 | 104.32 | 1.07% |
| Personal Goods | 903.58 | -3.40 | -0.37% |
| Consumer Services | 16,993.64 | 206.04 | 1.23% |
| General Retailers | 6,895.34 | -39.72 | -0.57% |
| Travel & Leisure | 6,305.54 | -49.37 | -0.78% |
| Media | 439.65 | 7.82 | 1.81% |
| Support Services | 1,936.19 | -18.81 | -0.96% |
| Telecommunications | 6,752.43 | 110.46 | 1.66% |
| Financials | 40,994.50 | 570.89 | 1.41% |
| Banks | 7,827.99 | 105.13 | 1.36% |
| Non-life Insurance | 62,061.60 | -927.75 | -1.47% |
| Life Insurance | 35,481.99 | 305.88 | 0.87% |
| General Financial | 3,909.35 | 49.18 | 1.27% |
| Technology | 59,547.00 | -148.23 | -0.25% |
| SHARIAH TOP40 | 3,045.82 | -6 | -0.20% |
| FTSE/JSE SHARIAH ALL | 3,433.25 | -3 | -0.08% |
| COAL MINING | 11,206.92 | -247 | -2.15% |
| FTSE JSE Fledgling | 7,621.76 | 17 | 0.23% |
| FTSE/JSE TOP 40 USD | 3,452.62 | -45 | -1.28% |
| FTSE/JSE Alt X | 1,375.68 | 4 | 0.31% |
| SA LISTED PROPERTY | 613.43 | 14.17 | 2.36% |
| CAPPED PROPERTY | 506.45 | | 2.21% |
| RESOURCE | 18,813.92 | -192 | -1.01% |
| DIVIDEND PLUS | 208.87 | 1 | 0.31% |
| FTSE/JSE RAFI 40 | 9,829.51 | 25 | 0.25% |
| Capped Top 40 | 23,795.70 | 155 | 0.66% |
| Capped All Share | 26,127.71 | 169 | 0.65% |
| JSE TABACO | 9,775.36 | 174 | 1.81% |
Click here for the Sharenet Index Summary page
---
Latest Consensus Changes**

| | | | |
| --- | --- | --- | --- |
| Code | Company Name | Status | Updated |
| BAW | BARLOWORLD LIMITED | HOLD | 07/12/2016 |
| MEI | MEDICLINIC INT PLC | BUY | 07/12/2016 |
| GFI | GOLD FIELDS LIMITED | HOLD | 06/12/2016 |
| KIO | KUMBA IRON ORE LTD | SELL | 06/12/2016 |
| EXX | EXXARO RESOURCES LIMITED | HOLD | 06/12/2016 |

Results Expected**

| | | |
| --- | --- | --- |
| Expected | Company Name | Fin. Date |
| 13/12/2016 | SERE | September 2016 (Final) |
| 15/12/2016 | NICTUS | September 2016 (Interim) |
| 15/12/2016 | NICTUSDA | September 2016 (Interim) |
| 15/12/2016 | NICTUSDB | September 2016 (Interim) |
| 15/12/2016 | NICTUSP | September 2016 (Interim) |
---
Recent Dividends**

| | | | | |
| --- | --- | --- | --- | --- |
| Share Name | Dec-Date | LDT | Pay-Date | Amount |
| LIBHOLD11 | 05/12/16 | 23/12/16 | 03/01/17 | ZAR 0.0550 |
| NAMPAK 6%P | 02/12/16 | 31/01/17 | 06/02/17 | ZAR 0.0600 |
| NAMPAK 6.5 | 02/12/16 | 31/01/17 | 06/02/17 | ZAR 0.0650 |
| SYGNIA | 30/11/16 | 03/01/17 | 09/01/17 | ZAR 0.2700 |
| CROOKES | 29/11/16 | 03/01/17 | 09/01/17 | ZAR 0.5000 |

Ex Div**

| | | | | |
| --- | --- | --- | --- | --- |
| Share Name | Dec-Date | LDT | Pay-Date | Amount |
| SPAR | 16/11/16 | 06/12/16 | 12/12/16 | ZAR 4.1000 |
| MRPRICE | 14/11/16 | 06/12/16 | 12/12/16 | ZAR 2.2820 |
| CORONAT | 15/11/16 | 06/12/16 | 12/12/16 | ZAR 2.1800 |
| HOLDSPORT | 11/10/16 | 06/12/16 | 12/12/16 | ZAR 1.3000 |
| DIPULA B | 09/11/16 | 06/12/16 | 12/12/16 | ZAR 0.5071 |
---
Upcoming AGMs**

| | | | |
| --- | --- | --- | --- |
| Code | Company Name | Date | Status |
| SUR | Spur Corporation Ltd. | 09/12/2016 | Confirmed |
| ELI | Ellies Holdings Ltd. | 09/12/2016 | Confirmed |
| AIA | Ascension Properties Ltd. | 09/12/2016 | Unconfirmed |
| AIB | Ascension Properties Ltd. | 09/12/2016 | Unconfirmed |
| MFL | Metrofile Holdings Ltd. | 14/12/2016 | Confirmed |
---
Stock Exchange News Service
Click here for more SENS news
---