Wednesday, 04 October 2017 - 20:00
Charts
Todays Sharenet VIEWS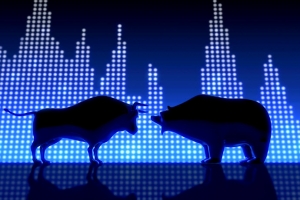 Dwaine van Vuuren

Despite macro indicators signaling new bull market, market breadth still wallows in a bear market.
---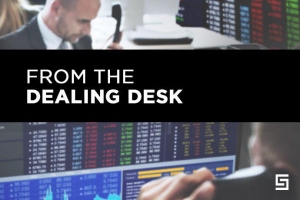 Sharenet

Capitec has done extremely well since its listing and is now the fourth largest bank in SA
---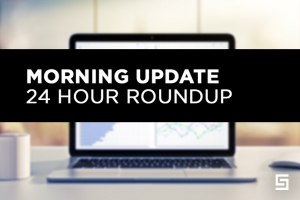 Sharenet

Positive global sentiment helped SA markets close sharply higher yesterday
---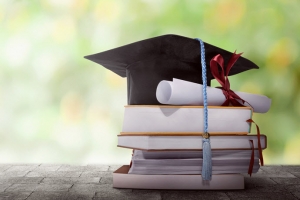 Daniel Nel

On 28 February 2017, Curro announced its intention to list Stadio on the main board of the JSE.
Top News
Mali has allowed informal gold mining to resume after a three-month suspension during which the government restructured the sector to capture more tax revenue, the mines minister said on Wednesday.

---
Company News
Aspen welcomes the South African Competition CommissionÆs (ôCommissionö) decision to drop its investigation of Aspen for suspected abuse of dominance and excessive pricing on the basis that, *an excessive pricing case cannot be sustained against Aspen; and *the CommissionÆs investigation revealed that the revenues attributable to Myleran, Alkeran and Leukeran in South Africa are very low as they are at the end of their life cycle and these products are prescribed for very few patients. . .
Company Results
Revenue for the interim period lowered to R4.4 billion (R4.9 billion) whilst gross profit decreased to R577 million (R711 million). Total income rose to R187 million (R162 million). Profit attributable to owners dived to R127 million (R214 million). Furthermore, headline earnings per share dipped to 4.3cps (14.3cps). Dividend It is currently ZederÆs policy to only declare a final dividend at year-end. Company prospects Zeder remains actively involved with its underlying portfol. . .
World Markets (Spot Prices)
| | | | | |
| --- | --- | --- | --- | --- |
| Name | Time | RP | Move | % Move |
| JSE Overall | 17:00 | 56750.03 | 391.77 | 0.70% |
| JSE Top 40 | 17:00 | 50542.41 | 402.48 | 0.80% |
| JSE Financial | 17:00 | 41437.50 | 175.90 | 0.43% |
| JSE Industrial | 17:00 | 85182.27 | 477.47 | 0.56% |
| JSE Indust 25 | 17:00 | 77494.90 | 473.55 | 0.61% |
| JSE Resource | 17:00 | 36373.56 | 518.88 | 1.45% |
| JSE Gold | 17:00 | 1354.55 | 12.48 | 0.93% |
| USD / ZAR | 19:59 | 13.5783 | -0.0640 | -0.47% |
| GBP / ZAR | 19:55 | 17.9695 | -0.0557 | -0.31% |
| EUR / ZAR | 19:55 | 15.9775 | -0.0355 | -0.22% |
| NZD / ZAR | 19:59 | 9.7271 | -0.0367 | -0.38% |
| AUD / ZAR | 19:55 | 10.6761 | -0.0180 | -0.17% |
| USD / JPY | 19:59 | 112.7650 | -0.1180 | -0.10% |
| EUR / USD | 19:59 | 1.1762 | 0.0026 | 0.22% |
| GBP / USD | 19:59 | 1.3251 | 0.0016 | 0.12% |
| BTC / USD | 19:59 | 4206.51 | -103.27 | -2.40% |
| BCH / USD | 19:59 | 362.59 | -39.69 | -9.87% |
| BTC / ZAR | 19:59 | 59695.00 | -605.00 | -1.00% |
| ETH / USD | 19:59 | 292.36 | 0.56 | 0.19% |

| | | | | |
| --- | --- | --- | --- | --- |
| Name | Time | RP | Move | % Move |
| LTC / USD | 19:59 | 51.48 | -0.65 | -1.24% |
| DJ Futures | 19:58 | 22606.00 | -8.00 | -0.04% |
| DJ Ind | 19:58 | 22663.94 | 258.85 | 1.16% |
| SP 500 | 19:31 | 2538.21 | 3.63 | 0.14% |
| Nasdaq | 19:58 | 6522.50 | 5.78 | 0.09% |
| FTSE 100 | 17:44 | 7467.58 | -.53 | -0.01% |
| DAX | 18:10 | 12970.52 | 67.87 | 0.53% |
| CAC40 | 18:10 | 5363.23 | -4.18 | -0.08% |
| Nikkei | 08:28 | 20626.66 | 225.88 | 1.11% |
| Shanghai | 29/09 | 3348.94 | 9.30 | 0.28% |
| Hang-Seng | 10:30 | 28379.18 | 824.88 | 2.99% |
| ASX All | 07:42 | 5719.60 | -44.60 | -0.77% |
| NZSE 50 | 09:02 | 7949.69 | 16.27 | 0.21% |
| Gold $ | 19:59 | 1274.37 | 2.20 | 0.17% |
| Gold R | 19:59 | 17306.01 | -50.52 | -0.29% |
| Gold R/kg | 19:59 | 556388 | -1624 | -0.29% |
| Brent Crude | 19:48 | 55.74 | -1.72 | -2.99% |
| Silver $ | 19:59 | 16.6050 | 0.0050 | 0.03% |
| Platinum $ | 19:59 | 913.07 | 2.02 | 0.22% |
| Palladium $ | 19:59 | 924.72 | 9.22 | 1.01% |
| R186 | 17:41 | 8.62 | -0.04 | -0.46% |
| R204 | 16:59 | 7.03 | -0.05 | -0.71% |
| R207 | 17:11 | 7.34 | -0.03 | -0.41% |
Click here for the Sharenet Spot Price page
The JSE Today
Trading Statistics
| Date | Adv. | Decl. | Unch. | Actives | Volume | Value | Trades | Orders |
| --- | --- | --- | --- | --- | --- | --- | --- | --- |
| 04/10/2017 | 189 | 159 | 48 | 396 | 361,753,923 | R19,751,090,854 | 284107 | 2666119 |
| 03/10/2017 | 213 | 153 | 59 | 425 | 334,763,688 | R21,747,036,271 | 276903 | 2605164 |
| 02/10/2017 | 170 | 174 | 71 | 415 | 282,928,935 | R18,569,891,754 | 293736 | 2944840 |
| 29/09/2017 | 250 | 115 | 53 | 418 | 341,739,182 | R22,759,602,223 | 288940 | 2743868 |
| 28/09/2017 | 132 | 209 | 53 | 394 | 302,128,397 | R19,390,774,539 | 309518 | 2888507 |
* Includes all listed instruments on the JSE
---
---
---
Index Summary
| | | | |
| --- | --- | --- | --- |
| Index Name | RP | Move | % Move |
| Top 40 | 50,542.41 | 402.48 | 0.80% |
| Industrial | 85,182.27 | 477.47 | 0.56% |
| Mid Cap | 72,731.85 | 163.05 | 0.22% |
| Small Cap | 59,705.75 | 66.63 | 0.11% |
| Resource 20 | 36,373.56 | 518.88 | 1.45% |
| Industrial 25 | 77,494.90 | 473.55 | 0.61% |
| Financial 15 | 15,171.57 | 95.32 | 0.63% |
| Financial & Ind. 30 | 79,719.38 | 499.12 | 0.63% |
| All Share | 56,750.03 | 391.77 | 0.70% |
| Oil & Gas | 7,195.69 | .00 | 0.00% |
| Mining | 27,023.01 | 233.21 | 0.87% |
| Gold Mining | 1,354.55 | 12.48 | 0.93% |
| Platinum Mining | 19.22 | -.06 | -0.31% |
| GENERAL MINING | 8,220.30 | 75.39 | 0.93% |
| Oil & Gas Producers | 38,689.88 | .00 | 0.00% |
| Basic Materials | 25,721.17 | 336.81 | 1.33% |
| Chemicals | 19,673.58 | 588.80 | 3.09% |
| Forestry & Paper | 67,708.83 | 1197.06 | 1.80% |
| Industrial Metals | 12,711.06 | 3.22 | 0.03% |
| Industrials | 47,972.41 | 332.52 | 0.70% |
| General Industrials | 180.24 | 1.37 | 0.77% |
| Consumer Goods | 80,227.86 | -30.81 | -0.04% |
| Automobiles & Parts | 4,023.94 | 2.26 | 0.06% |
| Household Goods | 406.96 | 2 | 0.51% |
| Health Care | 7,434.30 | 19.58 | 0.26% |
| Beverages | 209.04 | -.42 | -0.20% |

| | | | |
| --- | --- | --- | --- |
| Index Name | RP | Move | % Move |
| Food Producers | 9,147.92 | 38.49 | 0.42% |
| Personal Goods | 1,251.35 | -4.59 | -0.37% |
| Consumer Services | 22,686.61 | 243.38 | 1.08% |
| General Retailers | 6,405.37 | 13.78 | 0.22% |
| Travel & Leisure | 4,681.13 | 22.64 | 0.49% |
| Media | 673.36 | 7.86 | 1.18% |
| Support Services | 1,931.82 | 10.37 | 0.54% |
| Telecommunications | 6,834.00 | -2.07 | -0.03% |
| Financials | 41,437.50 | 175.90 | 0.43% |
| Banks | 7,617.02 | 46.38 | 0.61% |
| Non-life Insurance | 68,339.12 | 806.16 | 1.19% |
| Life Insurance | 37,142.49 | 246.60 | 0.67% |
| General Financial | 3,792.64 | 3.00 | 0.08% |
| Technology | 46,018.52 | 307.68 | 0.67% |
| SHARIAH TOP40 | 3,167.86 | 32 | 1.03% |
| FTSE/JSE SHARIAH ALL | 3,543.42 | 30 | 0.85% |
| COAL MINING | 16,974.09 | 306 | 1.84% |
| FTSE JSE Fledgling | 7,420.65 | -17 | -0.23% |
| FTSE/JSE TOP 40 USD | 4,000.00 | 503 | 14.37% |
| FTSE/JSE Alt X | 1,162.87 | 5 | 0.42% |
| SA LISTED PROPERTY | 650.22 | 3.06 | 0.47% |
| CAPPED PROPERTY | 524.82 | | 0.19% |
| RESOURCE | 20,522.88 | 269 | 1.33% |
| DIVIDEND PLUS | 215.53 | 1 | 0.46% |
| FTSE/JSE RAFI 40 | 10,515.56 | 93 | 0.89% |
| Capped Top 40 | 26,319.22 | 201 | 0.77% |
| Capped All Share | 28,547.08 | 185 | 0.65% |
| JSE TABACO | 10,910.58 | 24 | 0.22% |
Click here for the Sharenet Index Summary page
---
Latest Consensus Changes**

| | | | |
| --- | --- | --- | --- |
| Code | Company Name | Status | Updated |
| TKG | TELKOM SA LIMITED | HOLD | 03/10/2017 |
| NTC | NETCARE LIMITED | BUY | 29/09/2017 |
| SAP | SAPPI LIMITED | BUY | 29/09/2017 |
| APN | ASPEN PHARMACARE HLDGS | BUY | 29/09/2017 |
| MNP | MONDI PLC PRE | BUY | 29/09/2017 |

Results Expected**

| | | |
| --- | --- | --- |
| Expected | Company Name | Fin. Date |
| 05/10/2017 | ATLATSA | June 2017 (Interim) |
| 05/10/2017 | PSG KST | August 2017 (Interim) |
| 06/10/2017 | PHUMELELA | July 2017 (Final) |
| 06/10/2017 | SPANJAARD | August 2017 (Interim) |
| 06/10/2017 | VUNANI | August 2017 (Interim) |
---
Recent Dividends**

| | | | | |
| --- | --- | --- | --- | --- |
| Share Name | Dec-Date | LDT | Pay-Date | Amount |
| ROLFES | 02/10/17 | 17/10/17 | 23/10/17 | ZAR 0.0400 |
| NTC PREF | 02/10/17 | 24/10/17 | 30/10/17 | ZAR 4.3024 |
| TELEMASTR | 02/10/17 | 17/10/17 | 23/10/17 | ZAR 0.0100 |
| BOWCALF | 29/09/17 | 24/10/17 | 30/10/17 | ZAR 0.2270 |
| ILPREF2 | 29/09/17 | 17/10/17 | 23/10/17 | ZAR 14.4890 |

Ex Div**

| | | | | |
| --- | --- | --- | --- | --- |
| Share Name | Dec-Date | LDT | Pay-Date | Amount |
| ASPEN | 14/09/17 | 03/10/17 | 09/10/17 | ZAR 2.8700 |
| RMBH | 08/09/17 | 03/10/17 | 09/10/17 | ZAR 1.7400 |
| STANPROP | 02/10/17 | 03/10/17 | 13/10/17 | ZAR 1.3735 |
| FIRSTRAND | 07/09/17 | 03/10/17 | 09/10/17 | ZAR 1.3600 |
| DISCOVERY | 18/09/17 | 03/10/17 | 09/10/17 | ZAR 0.9800 |
---
Upcoming AGMs**

| | | | |
| --- | --- | --- | --- |
| Code | Company Name | Date | Status |
| DTA | Delta EMD Ltd. | 10/10/2017 | Confirmed |
| BWN | Balwin Properties Ltd. | 10/10/2017 | Confirmed |
---
Stock Exchange News Service
Click here for more SENS news
---