Tuesday, 22 August 2017 - 20:00
Charts
Todays Sharenet VIEWS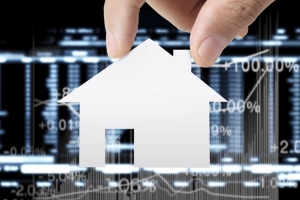 Mark Mayer

Employment gains usually have a more immediate effect on the office component of the real estate market.
---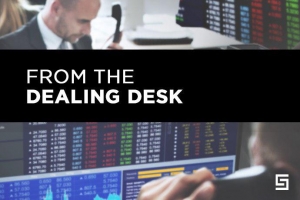 Sharenet

BHP posted a solid set of results this morning with a big jump in profit
---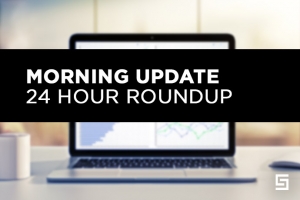 Sharenet

SA markets traded firmer yesterday with most sectors trading firmer bar property and gold
Top News
South Africa's Murray & Roberts will increase its stake in Bombela Concession, which operates a rapid railway system in Gauteng province, to 50 percent from 17 percent for 405 million rand ($30.67 million), it said on Tuesday.

---

The Pentagon has yet to decide how many more U.S. troops to send to Afghanistan as it is still drawing up a plan, Defence Secretary James Mattis said on Tuesday, after President Donald Trump committed the United States to an open-ended war there.

---

U.S. Navy and Marine Corps divers on Tuesday found some human remains inside sections of a U.S. guided-missile destroyer that collided with a merchant vessel near Singapore, the commander of the U.S. Pacific Fleet said.

---
Company Results
Revenue for the interim period was higher at USD2.1 billion (USD2.0 billion) whilst gross profit lowered to USD325 million (USD429 million). Operating loss worsened to USD65 million (profit of USD287 million). Loss attributable to equity shareholders came in to USD176 million (profit of USD52 million). In addition, headline loss per share were USD22cps (earnings of USD23cps). Outlook Production, overhead and cost estimates assume neither labour interruptions or power disruptions, no. . .
World Markets (Spot Prices)
| | | | | |
| --- | --- | --- | --- | --- |
| Name | Time | RP | Move | % Move |
| JSE Overall | 17:00 | 56033.96 | 583.43 | 1.05% |
| JSE Top 40 | 17:00 | 49588.44 | 559.44 | 1.14% |
| JSE Financial | 17:00 | 42641.22 | 354.44 | 0.84% |
| JSE Industrial | 17:00 | 83772.87 | 1000.25 | 1.21% |
| JSE Indust 25 | 17:00 | 75963.46 | 956.87 | 1.28% |
| JSE Resource | 17:00 | 34729.83 | 336.50 | 0.98% |
| JSE Gold | 17:00 | 1362.75 | -41.04 | -2.92% |
| USD / ZAR | 19:59 | 13.2383 | 0.0786 | 0.60% |
| GBP / ZAR | 19:55 | 16.9347 | -0.0076 | -0.04% |
| EUR / ZAR | 19:55 | 15.5552 | 0.0084 | 0.05% |
| NZD / ZAR | 19:59 | 9.6360 | -0.0024 | -0.02% |
| AUD / ZAR | 19:55 | 10.4617 | 0.0104 | 0.10% |
| USD / JPY | 19:59 | 109.4620 | 0.4950 | 0.45% |
| EUR / USD | 19:59 | 1.1753 | -0.0061 | -0.51% |
| GBP / USD | 19:59 | 1.2820 | -0.0076 | -0.59% |
| BTC / USD | 19:59 | 4006.68 | 11.13 | 0.28% |
| BCH / USD | 19:59 | 671.87 | 67.99 | 11.26% |
| BTC / ZAR | 19:59 | 59808.00 | 1079.00 | 1.84% |
| ETH / USD | 19:59 | 315.73 | -5.82 | -1.81% |

| | | | | |
| --- | --- | --- | --- | --- |
| Name | Time | RP | Move | % Move |
| LTC / USD | 19:59 | 46.12 | -1.96 | -4.08% |
| DJ Futures | 19:58 | 21849.00 | 157.00 | 0.72% |
| DJ Ind | 19:58 | 21871.47 | 196.96 | 0.91% |
| SP 500 | 19:31 | 2449.08 | 20.71 | 0.85% |
| Nasdaq | 19:58 | 6286.90 | 70.37 | 1.13% |
| FTSE 100 | 17:44 | 7381.74 | 62.86 | 0.86% |
| DAX | 18:10 | 12229.34 | 163.35 | 1.35% |
| CAC40 | 18:10 | 5131.86 | 44.27 | 0.87% |
| Nikkei | 08:28 | 19383.84 | -9.29 | -0.05% |
| Shanghai | 09:28 | 3290.23 | 3.32 | 0.10% |
| Hang-Seng | 10:28 | 27401.67 | 246.99 | 0.91% |
| ASX All | 08:36 | 5804.80 | 24.80 | 0.43% |
| NZSE 50 | 09:02 | 7867.08 | -.70 | -0.01% |
| Gold $ | 19:59 | 1285.59 | -5.26 | -0.41% |
| Gold R | 19:59 | 17013.99 | 37.22 | 0.22% |
| Gold R/kg | 19:58 | 547231 | 1428 | 0.26% |
| Brent Crude | 19:58 | 51.68 | -1.04 | -1.97% |
| Silver $ | 19:59 | 16.9780 | -0.0270 | -0.16% |
| Platinum $ | 19:59 | 976.97 | -1.79 | -0.18% |
| Palladium $ | 19:59 | 927.96 | -11.54 | -1.23% |
| R186 | 17:38 | 8.52 | 0.01 | 0.12% |
| R204 | 17:10 | 7.03 | 0.01 | 0.14% |
| R207 | 17:10 | 7.30 | 0.01 | 0.14% |
Click here for the Sharenet Spot Price page
The JSE Today
Trading Statistics
| Date | Adv. | Decl. | Unch. | Actives | Volume | Value | Trades | Orders |
| --- | --- | --- | --- | --- | --- | --- | --- | --- |
| 22/08/2017 | 233 | 124 | 60 | 417 | 277,492,638 | R19,121,095,913 | 243726 | 2443480 |
| 21/08/2017 | 188 | 136 | 65 | 389 | 203,864,089 | R15,568,794,873 | 200343 | 2189593 |
| 18/08/2017 | 137 | 178 | 54 | 369 | 222,151,844 | R16,475,329,166 | 201289 | 1221121 |
| 17/08/2017 | 140 | 195 | 58 | 393 | 232,946,528 | R16,179,099,118 | 222532 | 2462790 |
| 16/08/2017 | 187 | 157 | 63 | 407 | 266,291,893 | R22,146,994,190 | 253989 | 2360342 |
* Includes all listed instruments on the JSE
---
---
---
Index Summary
| | | | |
| --- | --- | --- | --- |
| Index Name | RP | Move | % Move |
| Top 40 | 49,588.44 | 559.44 | 1.14% |
| Industrial | 83,772.87 | 1000.25 | 1.21% |
| Mid Cap | 75,848.63 | 822.87 | 1.10% |
| Small Cap | 58,691.24 | 66.54 | 0.11% |
| Resource 20 | 34,729.83 | 336.50 | 0.98% |
| Industrial 25 | 75,963.46 | 956.87 | 1.28% |
| Financial 15 | 15,671.11 | 172.33 | 1.11% |
| Financial & Ind. 30 | 78,910.74 | 898.18 | 1.15% |
| All Share | 56,033.96 | 583.43 | 1.05% |
| Oil & Gas | 7,195.69 | .00 | 0.00% |
| Mining | 25,458.89 | 265.63 | 1.05% |
| Gold Mining | 1,362.75 | -41.04 | -2.92% |
| Platinum Mining | 19.89 | -.08 | -0.40% |
| GENERAL MINING | 7,612.92 | 143.95 | 1.93% |
| Oil & Gas Producers | 38,689.88 | .00 | 0.00% |
| Basic Materials | 24,484.20 | 219.05 | 0.90% |
| Chemicals | 20,273.43 | 64.00 | 0.32% |
| Forestry & Paper | 62,742.90 | 561.17 | 0.90% |
| Industrial Metals | 11,042.48 | 32.48 | 0.30% |
| Industrials | 47,877.78 | 475.14 | 1.00% |
| General Industrials | 181.20 | .52 | 0.29% |
| Consumer Goods | 77,546.54 | 905.83 | 1.18% |
| Automobiles & Parts | 4,506.27 | .00 | 0.00% |
| Household Goods | 448.69 | 9 | 1.98% |
| Health Care | 7,317.27 | 60.74 | 0.84% |
| Beverages | 227.10 | -1.29 | -0.56% |

| | | | |
| --- | --- | --- | --- |
| Index Name | RP | Move | % Move |
| Food Producers | 9,705.13 | 114.95 | 1.20% |
| Personal Goods | 1,142.68 | 15.38 | 1.36% |
| Consumer Services | 22,150.64 | 342.56 | 1.57% |
| General Retailers | 7,038.44 | 186.56 | 2.72% |
| Travel & Leisure | 4,890.32 | 51.84 | 1.07% |
| Media | 636.20 | 6.00 | 0.95% |
| Support Services | 1,917.12 | -56.58 | -2.87% |
| Telecommunications | 7,269.60 | -2.18 | -0.03% |
| Financials | 42,641.22 | 354.44 | 0.84% |
| Banks | 8,066.16 | 114.76 | 1.44% |
| Non-life Insurance | 68,537.36 | 740.09 | 1.09% |
| Life Insurance | 38,037.67 | 507.59 | 1.35% |
| General Financial | 3,930.18 | 52.61 | 1.36% |
| Technology | 47,519.88 | -175.59 | -0.37% |
| SHARIAH TOP40 | 3,124.64 | 28 | 0.92% |
| FTSE/JSE SHARIAH ALL | 3,507.40 | 29 | 0.84% |
| COAL MINING | 14,967.84 | 181 | 1.22% |
| FTSE JSE Fledgling | 7,608.60 | 14 | 0.18% |
| FTSE/JSE TOP 40 USD | 4,034.96 | 538 | 15.37% |
| FTSE/JSE Alt X | 1,178.30 | 3 | 0.24% |
| SA LISTED PROPERTY | 651.29 | -3.94 | -0.60% |
| CAPPED PROPERTY | 524.84 | | -0.65% |
| RESOURCE | 19,535.90 | 175 | 0.90% |
| DIVIDEND PLUS | 220.85 | 3 | 1.40% |
| FTSE/JSE RAFI 40 | 10,409.48 | 107 | 1.04% |
| Capped Top 40 | 25,991.77 | 299 | 1.17% |
| Capped All Share | 28,298.12 | 297 | 1.06% |
| JSE TABACO | 10,369.80 | 19 | 0.19% |
Click here for the Sharenet Index Summary page
---
Latest Consensus Changes**

| | | | |
| --- | --- | --- | --- |
| Code | Company Name | Status | Updated |
| MTN | MTN GROUP LIMITED | HOLD | 21/08/2017 |
| EXX | EXXARO RESOURCES LIMITED | BUY | 21/08/2017 |
| VOD | VODACOM GROUP LIMITED | BUY | 18/08/2017 |
| GFI | GOLD FIELDS LIMITED | BUY | 18/08/2017 |
| MPT | MPACT LIMITED | BUY | 18/08/2017 |

Results Expected**

| | | |
| --- | --- | --- |
| Expected | Company Name | Fin. Date |
| 23/08/2017 | BRIMST-N | June 2017 (Interim) |
| 23/08/2017 | BRIMSTON | June 2017 (Interim) |
| 23/08/2017 | GRINDROD | June 2017 (Interim) |
| 23/08/2017 | GRINDROD PREF | June 2017 (Interim) |
| 23/08/2017 | M-R-HLD | June 2017 (Final) |
---
Recent Dividends**

| | | | | |
| --- | --- | --- | --- | --- |
| Share Name | Dec-Date | LDT | Pay-Date | Amount |
| SASOL | 21/08/17 | 05/09/17 | 11/09/17 | ZAR 7.8000 |
| CLIENTELE | 21/08/17 | 19/09/17 | 26/09/17 | ZAR 1.1500 |
| ADVTECH | 21/08/17 | 05/09/17 | 11/09/17 | ZAR 0.1500 |
| BEE-SASOL | 21/08/17 | 05/09/17 | 11/09/17 | ZAR 7.8000 |
| ARB | 18/08/17 | 12/09/17 | 18/09/17 | ZAR 0.1000 |

Ex Div**

| | | | | |
| --- | --- | --- | --- | --- |
| Share Name | Dec-Date | LDT | Pay-Date | Amount |
| IMPL CONV | 26/07/17 | 15/08/17 | 21/08/17 | ZAR 250.0000 |
| KUMBA | 25/07/17 | 15/08/17 | 21/08/17 | ZAR 15.9700 |
| FIRSTRANDB-P | 27/07/17 | 22/08/17 | 28/08/17 | ZAR 3.9358 |
| MTN GROUP | 03/08/17 | 22/08/17 | 28/08/17 | ZAR 2.5000 |
| BATS | 27/07/17 | 15/08/17 | 28/09/17 | GBP 0.5650 |
---
Upcoming AGMs**

| | | | |
| --- | --- | --- | --- |
| Code | Company Name | Date | Status |
| SOV | Sovereign Food Investments Ltd. | 22/08/2017 | Confirmed |
| ADR | Adcorp Holdings Ltd. | 23/08/2017 | Confirmed |
| AME | African Media Entertainment Ltd. | 23/08/2017 | Confirmed |
| PSV | PSV Holdings Ltd. | 24/08/2017 | Confirmed |
| TKG | Telkom SA SOC Ltd. | 24/08/2017 | Confirmed |
---
Stock Exchange News Service
Click here for more SENS news
---