Friday, 21 July 2017 - 20:00
Charts
Todays Sharenet VIEWS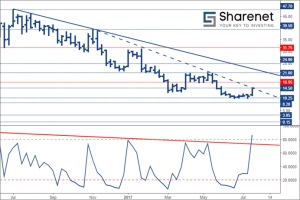 Moxima Gama

LON is testing the resistance trend-line of its steeper bear trend.
---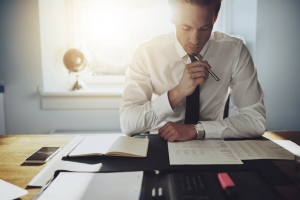 Seed Investments

Half way through the calendar 2017 is a good time to take stock of what investments have produced.
---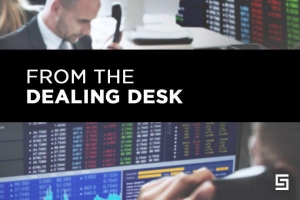 Sharenet

Interest rate cut, the mother of all bull signals.
---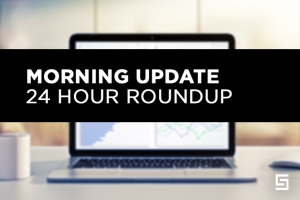 Sharenet

The SARB has cut interest rates by 0.25% to 6.75% to boost the economy.
Top News
---

A powerful earthquake killed two people on the Greek holiday island of Kos in the early hours of Friday, sending tourists fleeing into the streets, and causing disruption in the nearby Turkish tourist hub of Bodrum.

---

Lebanon's Hezbollah and the Syrian army launched an offensive on Friday to drive Islamist insurgents from their last foothold on the Syrian-Lebanese border, a pro-Damascus military commander said.

---
Company Results
Revenue for the interim period from continuing operations increased to GBP43.7 million (2016: GBP40.5 million), operating profit turned around to GBP25.9 million (2016: loss of GBP170.4 million), profit attributable to owners of the parent improved to GBP34.7 million (2016: loss of GBP109 million), while headline earnings per share came in at GBP1.9 pence per share (2016: headline loss of GBP1.6 pence per share). Dividends The Board has proposed an interim dividend of GBP0.5 pence p. . .
World Markets (Spot Prices)
| | | | | |
| --- | --- | --- | --- | --- |
| Name | Time | RP | Move | % Move |
| JSE Overall | 17:00 | 54162.71 | -124.61 | -0.23% |
| JSE Top 40 | 17:00 | 47801.91 | -108.02 | -0.23% |
| JSE Gold | 17:00 | 1230.42 | 1.97 | 0.16% |
| JSE Financial | 17:00 | 41833.49 | -74.73 | -0.18% |
| JSE Industrial | 17:00 | 82101.17 | 135.16 | 0.16% |
| JSE Indust 25 | 17:00 | 74301.23 | 145.96 | 0.20% |
| JSE Resource | 17:00 | 31762.05 | -462.69 | -1.44% |
| DJ Futures | 19:52 | 21513.00 | -68.00 | -0.32% |
| DJ Ind | 19:58 | 21566.11 | -45.67 | -0.21% |
| SP 500 | 19:31 | 2471.21 | -2.24 | -0.09% |
| Nasdaq | 19:58 | 6380.55 | -9.45 | -0.15% |
| FTSE 100 | 17:44 | 7452.91 | -34.96 | -0.47% |
| DAX | 18:12 | 12240.06 | -207.19 | -1.66% |
| CAC40 | 18:30 | 5117.66 | -81.56 | -1.57% |
| Nikkei | 08:28 | 20099.75 | -44.84 | -0.22% |
| Shanghai | 09:28 | 3237.98 | -6.88 | -0.21% |
| Hang-Seng | 10:28 | 26706.09 | -34.12 | -0.13% |
| All Ords | 08:38 | 5771.20 | -34.50 | -0.59% |
| NZSE 50 | 09:08 | 7670.86 | -1.58 | -0.02% |

| | | | | |
| --- | --- | --- | --- | --- |
| Name | Time | RP | Move | % Move |
| Gold $ | 19:59 | 1254.81 | 10.63 | 0.85% |
| Gold R | 19:59 | 16222.73 | 5.61 | 0.03% |
| Gold R/kg | 19:58 | 521394 | 13 | 0.00% |
| Silver $ | 19:59 | 16.4600 | 0.1590 | 0.98% |
| Platinum $ | 19:59 | 935.52 | 8.88 | 0.96% |
| Palladium $ | 19:59 | 845.22 | 2.22 | 0.26% |
| R186 | 17:31 | 8.51 | -0.03 | -0.35% |
| R204 | 16:58 | 7.14 | -0.07 | -0.90% |
| R207 | 17:08 | 7.28 | -0.09 | -1.15% |
| Brent Crude | 19:58 | 48.20 | -1.32 | -2.67% |
| USD / ZAR | 19:59 | 12.9290 | -0.1058 | -0.81% |
| GBP / ZAR | 19:55 | 16.7728 | -0.1126 | -0.67% |
| EUR/ ZAR | 19:55 | 15.0968 | -0.0677 | -0.45% |
| NZD/ ZAR | 19:59 | 9.6223 | -0.0273 | -0.28% |
| AUD / ZAR | 19:55 | 10.2392 | -0.1384 | -1.33% |
| USD / JPY | 19:59 | 111.0840 | -0.7620 | -0.68% |
| EUR / USD | 19:59 | 1.1676 | 0.0044 | 0.37% |
| GBP / USD | 19:59 | 1.2991 | 0.0017 | 0.13% |
Click here for the Sharenet Spot Price page
The JSE Today
Trading Statistics
| Date | Adv. | Decl. | Unch. | Actives | Volume | Value | Trades | Orders |
| --- | --- | --- | --- | --- | --- | --- | --- | --- |
| 21/07/2017 | 138 | 193 | 73 | 404 | 185,321,596 | R14,807,316,904 | 213815 | 2389640 |
| 20/07/2017 | 193 | 140 | 64 | 397 | 220,958,950 | R16,783,539,921 | 270258 | 2756956 |
| 19/07/2017 | 205 | 137 | 51 | 393 | 256,541,992 | R21,294,860,173 | 251706 | 2624603 |
| 18/07/2017 | 124 | 212 | 58 | 394 | 189,532,393 | R14,265,013,632 | 209238 | 1419008 |
| 17/07/2017 | 177 | 131 | 66 | 374 | 221,556,740 | R16,722,898,839 | 236141 | 2634066 |
* Includes all listed instruments on the JSE
---
---
---
Index Summary
| | | | |
| --- | --- | --- | --- |
| Index Name | RP | Move | % Move |
| Top 40 | 47,801.91 | -108.02 | -0.23% |
| Industrial | 82,101.17 | 135.16 | 0.16% |
| Mid Cap | 73,011.41 | -228.02 | -0.31% |
| Small Cap | 59,110.96 | -45.29 | -0.08% |
| Resource 20 | 31,762.05 | -462.69 | -1.44% |
| Industrial 25 | 74,301.23 | 145.96 | 0.20% |
| Financial 15 | 15,245.43 | -33.61 | -0.22% |
| Financial & Ind. 30 | 77,108.75 | 84.52 | 0.11% |
| All Share | 54,162.71 | -124.61 | -0.23% |
| Oil & Gas | 7,195.69 | .00 | 0.00% |
| Mining | 22,773.29 | -276.95 | -1.20% |
| Gold Mining | 1,230.42 | 1.97 | 0.16% |
| Platinum Mining | 18.74 | -.11 | -0.58% |
| GENERAL MINING | 6,773.66 | -105.31 | -1.53% |
| Oil & Gas Producers | 38,689.88 | .00 | 0.00% |
| Basic Materials | 22,405.52 | -309.51 | -1.36% |
| Chemicals | 19,081.47 | -552.46 | -2.81% |
| Forestry & Paper | 61,573.45 | -307.08 | -0.50% |
| Industrial Metals | 10,092.36 | -132.81 | -1.30% |
| Industrials | 46,586.58 | -13.19 | -0.03% |
| General Industrials | 176.92 | .05 | 0.03% |
| Consumer Goods | 77,810.92 | -15.32 | -0.02% |
| Automobiles & Parts | 4,245.86 | -22.64 | -0.53% |
| Household Goods | 464.41 | -7 | -1.38% |
| Health Care | 7,337.32 | -9.20 | -0.13% |
| Beverages | 233.63 | .76 | 0.33% |

| | | | |
| --- | --- | --- | --- |
| Index Name | RP | Move | % Move |
| Food Producers | 9,576.87 | -103.49 | -1.07% |
| Personal Goods | 1,089.85 | 5.29 | 0.49% |
| Consumer Services | 21,262.07 | 27.45 | 0.13% |
| General Retailers | 6,726.80 | -8.71 | -0.13% |
| Travel & Leisure | 4,987.64 | -60.19 | -1.19% |
| Media | 610.13 | 3.75 | 0.62% |
| Support Services | 1,981.42 | 2.80 | 0.14% |
| Telecommunications | 7,230.70 | 99.14 | 1.39% |
| Financials | 41,833.49 | -74.73 | -0.18% |
| Banks | 7,663.09 | -10.30 | -0.13% |
| Non-life Insurance | 65,991.99 | -1067.84 | -1.59% |
| Life Insurance | 36,952.14 | -154.85 | -0.42% |
| General Financial | 3,922.64 | 6.66 | 0.17% |
| Technology | 50,904.53 | -204.80 | -0.40% |
| SHARIAH TOP40 | 2,962.15 | -25 | -0.82% |
| FTSE/JSE SHARIAH ALL | 3,337.47 | -24 | -0.72% |
| COAL MINING | 12,846.55 | 1 | 0.01% |
| FTSE JSE Fledgling | 7,515.11 | 42 | 0.57% |
| FTSE/JSE TOP 40 USD | 3,969.98 | 473 | 13.52% |
| FTSE/JSE Alt X | 1,222.74 | 25 | 2.09% |
| SA LISTED PROPERTY | 650.83 | .10 | 0.02% |
| CAPPED PROPERTY | 533.18 | | -0.19% |
| RESOURCE | 17,877.33 | -247 | -1.36% |
| DIVIDEND PLUS | 209.88 | -1 | -0.50% |
| FTSE/JSE RAFI 40 | 9,931.59 | -58 | -0.58% |
| Capped Top 40 | 25,078.01 | -89 | -0.35% |
| Capped All Share | 27,372.57 | -83 | -0.30% |
| JSE TABACO | 11,736.18 | 55 | 0.47% |
Click here for the Sharenet Index Summary page
---
Latest Consensus Changes**

| | | | |
| --- | --- | --- | --- |
| Code | Company Name | Status | Updated |
| S32 | SOUTH32 LIMITED | HOLD | 20/07/2017 |
| TRU | TRUWORTHS INTERNATIONAL L... | BUY | 19/07/2017 |
| TFG | THE FOSCHINI GROUP LTD | HOLD | 19/07/2017 |
| AGL | ANGLO AMERICAN PLC | BUY | 18/07/2017 |
| EXX | EXXARO RESOURCES LIMITED | BUY | 18/07/2017 |

Results Expected**

| | | |
| --- | --- | --- |
| Expected | Company Name | Fin. Date |
| 24/07/2017 | AMPLATS | June 2017 (Interim) |
| 24/07/2017 | ANGLOPLATCCP | June 2017 (Interim) |
| 25/07/2017 | KUMBA | June 2017 (Interim) |
| 26/07/2017 | AECI | June 2017 (Interim) |
| 26/07/2017 | AECI 5.5%P | June 2017 (Interim) |
---
Recent Dividends**

| | | | | |
| --- | --- | --- | --- | --- |
| Share Name | Dec-Date | LDT | Pay-Date | Amount |
| NAMPAK 6%P | 18/07/17 | 01/08/17 | 07/08/17 | ZAR 0.0600 |
| NAMPAK 6.5 | 18/07/17 | 01/08/17 | 07/08/17 | ZAR 0.0650 |
| ACSION | 11/07/17 | 25/07/17 | 31/07/17 | ZAR 0.1250 |
| BRAIT | 30/06/17 | 01/08/17 | 07/08/17 | ZAR 0.7815 |
| HUDACO | 30/06/17 | 07/08/17 | 14/08/17 | ZAR 1.8000 |

Ex Div**

| | | | | |
| --- | --- | --- | --- | --- |
| Share Name | Dec-Date | LDT | Pay-Date | Amount |
| AEG CONV | 30/06/17 | 18/07/17 | 24/07/17 | ZAR 362.5000 |
| IBRPREF1 | 30/06/17 | 18/07/17 | 24/07/17 | ZAR 16.2020 |
| ILPREF2 | 30/06/17 | 18/07/17 | 24/07/17 | ZAR 14.5978 |
| TFG | 25/05/17 | 18/07/17 | 24/07/17 | ZAR 4.0000 |
| LEWIS | 24/05/17 | 18/07/17 | 24/07/17 | ZAR 1.0000 |
---
Upcoming AGMs**

| | | | |
| --- | --- | --- | --- |
| Code | Company Name | Date | Status |
| VLE | Value Group Ltd. | 21/07/2017 | Confirmed |
| APF | Accelerate Property Fund Ltd. | 21/07/2017 | Confirmed |
| MFI | M FiTEC International Ltd. | 21/07/2017 | Confirmed |
| SNV | Santova Ltd. | 24/07/2017 | Confirmed |
| OAS | Oasis Crescent Property Fund | 25/07/2017 | Confirmed |
---
Stock Exchange News Service
Click here for more SENS news
---