Tuesday, 05 September 2017 - 20:00
Charts
Todays Sharenet VIEWS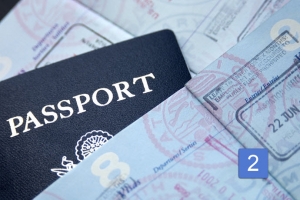 Mark Mayer

This week we complete the list of the top 20 options for passport acquisition via a property investment.
---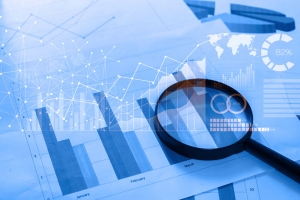 Seed Investments

Many column inches have been dedicated to the positives and pitfalls of passive over active investing.
---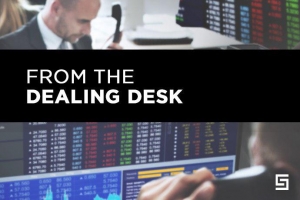 Sharenet

I believe it is a good opportunity to add Reinet to your portfolio.
---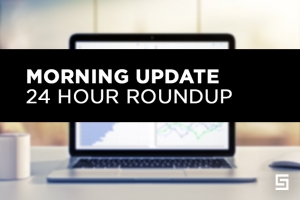 Sharenet

Gold touched a one year high yesterday after North Korea tested its strongest nuclear bomb to date.
Top News
South Africa emerged from a recession in the second quarter as agriculture helped the economy expand more than expected, official figures showed on Tuesday, strengthening the rand and bonds.

---
Company News
Shareholders are referred to the Renewal of Cautionary Announcement dated 3 August 2017 wherein it was noted, inter alia, that the R800 million of funding to be made available through the Kinfedi loan facility is expected to be available for draw down by the 29 August 2017 and that the effective date of the agreement has therefore been extended to 31 August 2017. Shareholders are advised that Kinfedi has requested a further extension to the date by which the funds will be made availab. . .
World Markets (Spot Prices)
| | | | | |
| --- | --- | --- | --- | --- |
| Name | Time | RP | Move | % Move |
| JSE Overall | 17:00 | 56144.80 | -168.05 | -0.30% |
| JSE Top 40 | 17:00 | 49642.75 | -153.96 | -0.31% |
| JSE Financial | 17:00 | 42353.87 | -45.19 | -0.11% |
| JSE Industrial | 17:00 | 83134.18 | -311.36 | -0.37% |
| JSE Indust 25 | 17:00 | 75204.24 | -297.20 | -0.39% |
| JSE Resource | 17:00 | 35911.82 | -117.89 | -0.33% |
| JSE Gold | 17:00 | 1445.96 | -35.17 | -2.37% |
| USD / ZAR | 19:59 | 12.9336 | 0.0051 | 0.04% |
| GBP / ZAR | 19:55 | 16.7982 | 0.0884 | 0.53% |
| EUR / ZAR | 19:55 | 15.3913 | -0.0334 | -0.22% |
| NZD / ZAR | 19:59 | 9.3535 | 0.0915 | 0.99% |
| AUD / ZAR | 19:55 | 10.3304 | 0.0393 | 0.38% |
| USD / JPY | 19:59 | 108.8370 | -0.8640 | -0.79% |
| EUR / USD | 19:59 | 1.1896 | 0.0001 | 0.01% |
| GBP / USD | 19:59 | 1.3019 | 0.0090 | 0.70% |
| BTC / USD | 20:00 | 4436.40 | 30.86 | 0.70% |
| BCH / USD | 19:59 | 544.72 | 22.80 | 4.37% |
| BTC / ZAR | 19:59 | 64000.00 | 200.00 | 0.31% |
| ETH / USD | 19:59 | 311.83 | 3.51 | 1.14% |

| | | | | |
| --- | --- | --- | --- | --- |
| Name | Time | RP | Move | % Move |
| LTC / USD | 19:59 | 71.35 | 4.73 | 7.10% |
| DJ Futures | 20:00 | 21741.00 | -178.00 | -0.81% |
| DJ Ind | 20:00 | 21745.23 | -242.33 | -1.10% |
| SP 500 | 19:31 | 2451.03 | -25.52 | -1.03% |
| Nasdaq | 20:00 | 6357.13 | -78.20 | -1.22% |
| FTSE 100 | 17:42 | 7372.92 | -38.55 | -0.52% |
| DAX | 18:10 | 12123.71 | 21.50 | 0.18% |
| CAC40 | 18:10 | 5086.56 | -17.41 | -0.34% |
| Nikkei | 08:28 | 19385.81 | -122.44 | -0.63% |
| Shanghai | 09:28 | 3384.32 | 4.74 | 0.14% |
| Hang-Seng | 10:28 | 27741.35 | 1.09 | 0.00% |
| ASX All | 08:42 | 5767.80 | 4.00 | 0.07% |
| NZSE 50 | 09:10 | 7777.40 | -30.82 | -0.39% |
| Gold $ | 19:59 | 1338.10 | 4.75 | 0.36% |
| Gold R | 20:00 | 17306.45 | 65.85 | 0.38% |
| Gold R/kg | 20:00 | 556402 | 2117 | 0.38% |
| Brent Crude | 19:54 | 53.23 | 0.91 | 1.74% |
| Silver $ | 19:59 | 17.8480 | -0.0110 | -0.06% |
| Platinum $ | 19:59 | 1004.08 | -1.33 | -0.13% |
| Palladium $ | 19:59 | 961.50 | -16.00 | -1.64% |
| R186 | 17:41 | 8.45 | -0.07 | -0.82% |
| R204 | 16:58 | 6.89 | -0.03 | -0.43% |
| R207 | 17:42 | 7.12 | -0.06 | -0.90% |
Click here for the Sharenet Spot Price page
The JSE Today
Trading Statistics
| Date | Adv. | Decl. | Unch. | Actives | Volume | Value | Trades | Orders |
| --- | --- | --- | --- | --- | --- | --- | --- | --- |
| 05/09/2017 | 155 | 196 | 78 | 429 | 278,042,457 | R18,467,513,270 | 244539 | 151103 |
| 04/09/2017 | 163 | 190 | 65 | 418 | 261,583,430 | R13,261,635,524 | 193576 | 515534 |
| 01/09/2017 | 158 | 163 | 71 | 392 | 235,662,174 | R15,988,972,588 | 252976 | 2353583 |
| 31/08/2017 | 223 | 123 | 55 | 401 | 373,352,546 | R23,203,758,375 | 263921 | 2675430 |
| 30/08/2017 | 135 | 184 | 67 | 386 | 261,311,598 | R20,158,729,378 | 251616 | 1854578 |
* Includes all listed instruments on the JSE
---
---
---
Index Summary
| | | | |
| --- | --- | --- | --- |
| Index Name | RP | Move | % Move |
| Top 40 | 49,642.75 | -153.96 | -0.31% |
| Industrial | 83,134.18 | -311.36 | -0.37% |
| Mid Cap | 76,260.87 | -267.43 | -0.35% |
| Small Cap | 60,104.02 | -117.71 | -0.20% |
| Resource 20 | 35,911.82 | -117.89 | -0.33% |
| Industrial 25 | 75,204.24 | -297.20 | -0.39% |
| Financial 15 | 15,586.08 | -29.41 | -0.19% |
| Financial & Ind. 30 | 78,246.59 | -262.45 | -0.33% |
| All Share | 56,144.80 | -168.05 | -0.30% |
| Oil & Gas | 7,195.69 | .00 | 0.00% |
| Mining | 26,977.90 | -107.81 | -0.40% |
| Gold Mining | 1,445.96 | -35.17 | -2.37% |
| Platinum Mining | 20.98 | -.13 | -0.62% |
| GENERAL MINING | 8,060.35 | -4.30 | -0.05% |
| Oil & Gas Producers | 38,689.88 | .00 | 0.00% |
| Basic Materials | 25,387.39 | -83.96 | -0.33% |
| Chemicals | 20,125.59 | 75.51 | 0.38% |
| Forestry & Paper | 61,392.83 | -439.15 | -0.71% |
| Industrial Metals | 11,684.86 | -102.35 | -0.87% |
| Industrials | 48,105.18 | -49.05 | -0.10% |
| General Industrials | 181.10 | -.07 | -0.04% |
| Consumer Goods | 77,136.01 | -6.54 | -0.01% |
| Automobiles & Parts | 4,413.43 | 45.29 | 1.04% |
| Household Goods | 437.50 | 2 | 0.55% |
| Health Care | 7,515.89 | -64.97 | -0.86% |
| Beverages | 229.42 | -1.76 | -0.76% |

| | | | |
| --- | --- | --- | --- |
| Index Name | RP | Move | % Move |
| Food Producers | 9,205.18 | -161.17 | -1.72% |
| Personal Goods | 1,158.17 | 6.10 | 0.53% |
| Consumer Services | 21,753.25 | -120.32 | -0.55% |
| General Retailers | 6,783.95 | -61.42 | -0.90% |
| Travel & Leisure | 4,940.96 | -16.36 | -0.33% |
| Media | 625.93 | -3.56 | -0.57% |
| Support Services | 1,904.47 | -33.02 | -1.70% |
| Telecommunications | 7,276.12 | -47.42 | -0.65% |
| Financials | 42,353.87 | -45.19 | -0.11% |
| Banks | 8,004.45 | -5.86 | -0.07% |
| Non-life Insurance | 70,308.28 | 502.20 | 0.72% |
| Life Insurance | 37,573.42 | -274.12 | -0.72% |
| General Financial | 3,856.62 | 11.30 | 0.29% |
| Technology | 49,508.62 | 237.79 | 0.48% |
| SHARIAH TOP40 | 3,191.50 | -7 | -0.22% |
| FTSE/JSE SHARIAH ALL | 3,582.02 | -8 | -0.24% |
| COAL MINING | 16,484.85 | 183 | 1.12% |
| FTSE JSE Fledgling | 7,469.14 | -1 | -0.02% |
| FTSE/JSE TOP 40 USD | 4,140.67 | 643 | 18.40% |
| FTSE/JSE Alt X | 1,168.91 | 7 | 0.62% |
| SA LISTED PROPERTY | 657.91 | 2.00 | 0.30% |
| CAPPED PROPERTY | 528.02 | | 0.14% |
| RESOURCE | 20,256.55 | -67 | -0.33% |
| DIVIDEND PLUS | 220.94 | -1 | -0.51% |
| FTSE/JSE RAFI 40 | 10,499.97 | -27 | -0.26% |
| Capped Top 40 | 26,080.70 | -74 | -0.28% |
| Capped All Share | 28,400.22 | -78 | -0.27% |
| JSE TABACO | 10,257.99 | -80 | -0.77% |
Click here for the Sharenet Index Summary page
---
Latest Consensus Changes**

| | | | |
| --- | --- | --- | --- |
| Code | Company Name | Status | Updated |
| OCE | OCEANA GROUP LIMITED | SELL | 04/09/2017 |
| TBS | TIGER BRANDS LTD | HOLD | 04/09/2017 |
| NTC | NETCARE LIMITED | BUY | 31/08/2017 |
| GLN | GLENCORE XSTRATA PLC | BUY | 31/08/2017 |
| IMP | IMPALA PLATINUM HOLDINGS ... | HOLD | 31/08/2017 |

Results Expected**

| | | |
| --- | --- | --- |
| Expected | Company Name | Fin. Date |
| 06/09/2017 | HOMCHOICE | June 2017 (Interim) |
| 06/09/2017 | MMI HLDGS | June 2017 (Final) |
| 06/09/2017 | MMIPREF | June 2017 (Final) |
| 07/09/2017 | ALVIVA | June 2017 (Final) |
| 07/09/2017 | ARM | June 2017 (Final) |
---
Recent Dividends**

| | | | | |
| --- | --- | --- | --- | --- |
| Share Name | Dec-Date | LDT | Pay-Date | Amount |
| TEX | 04/09/17 | 19/09/17 | 26/09/17 | ZAR 0.5485 |
| HYPROP | 01/09/17 | 26/09/17 | 02/10/17 | ZAR 3.4780 |
| BAUBA | 01/09/17 | 24/10/17 | 30/10/17 | ZAR 0.1000 |
| PSGFIN PREF | 31/08/17 | 19/09/17 | 26/09/17 | ZAR 4.3868 |
| BELL | 31/08/17 | 19/09/17 | 26/09/17 | ZAR 0.2000 |

Ex Div**

| | | | | |
| --- | --- | --- | --- | --- |
| Share Name | Dec-Date | LDT | Pay-Date | Amount |
| ABSABANK-P | 28/07/17 | 05/09/17 | 11/09/17 | ZAR 37.0521 |
| BEE-SASOL | 21/08/17 | 05/09/17 | 11/09/17 | ZAR 7.8000 |
| SASOL | 21/08/17 | 05/09/17 | 11/09/17 | ZAR 7.8000 |
| NEDBANK | 02/08/17 | 05/09/17 | 11/09/17 | ZAR 6.1000 |
| B-AFRICA | 28/07/17 | 05/09/17 | 11/09/17 | ZAR 4.7500 |
---
Upcoming AGMs**

| | | | |
| --- | --- | --- | --- |
| Code | Company Name | Date | Status |
| TFG | The Foschini Group Ltd. | 06/09/2017 | Confirmed |
| TFGP | The Foschini Group Ltd. | 06/09/2017 | Confirmed |
| BSS | BSI Steel Ltd. | 06/09/2017 | Unconfirmed |
| IVT | Invicta Holdings Ltd. | 07/09/2017 | Confirmed |
| IVTP | Invicta Holdings Ltd. | 07/09/2017 | Confirmed |
---
Stock Exchange News Service
Click here for more SENS news
---