Monday, 10 April 2017 - 20:00
Charts
Todays Sharenet VIEWS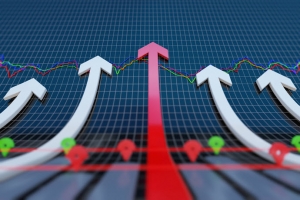 Jeremy Woods: Out of the Woods

Zeder grows its seed business offshore.
---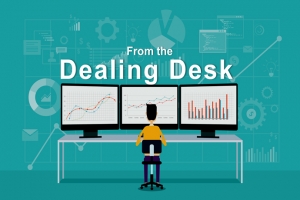 Sharenet

Mediclinic's share price has been trading down since the start of September last year and is now almost 40% lower.
---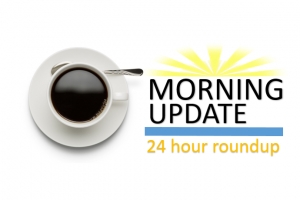 Sharenet

Fitch has joined S&P in downgrading South Africa's sovereign credit rating to junk status.
---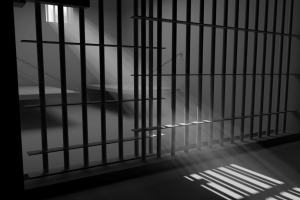 Mark Mayer

US president Donald Trump's hard line on illegal immigrants, which formed a core part of his successful presidential campaign, is shocking to many, but has been music to the ears of prison REIT investors.
---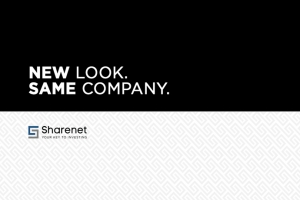 Sharenet

As a part of the Sharenet Group's evolution we are rebranding.
Top News
South Africa's central bank on Monday warned that the recent cabinet reshuffle that saw the finance minister fired and the country's credit relegated to "junk" could pressure the rand and accelerate inflation as inventors sold off local assets.

---

Foreign ministers from the Group of Seven (G7) major industrialised nations met in Italy on Monday, looking to put pressure on Russia to break its ties with Syrian President Bashar al-Assad.

---

A suicide bomber wearing army uniform killed at least nine soldiers at a camp in Somalia's capital on Monday, authorities said, and a government official was killed by a bomb planted in his car.

---
Company Results
Revenue increased to R10.2 billion (R9.3 billion). Gross profit rose to R1.66 billion (R1.55 billion). Total income grew to R313 million (R289 million). Loss attributable to owners was recorded at R796 million (profit of R782 million). In addition, headline loss per share came to 47.5 cents per share (headline earnings per share of 36.5 cents per share). Dividend The directors have resolved to declare a gross final dividend of 11 cents (2016: 9 cents) per share from income reserves i. . .
World Markets (Spot Prices)
| | | | | |
| --- | --- | --- | --- | --- |
| Name | Time | RP | Move | % Move |
| JSE Overall | 17:00 | 53139.96 | 286.60 | 0.54% |
| JSE Top 40 | 17:00 | 46422.49 | 337.46 | 0.73% |
| JSE Gold | 17:00 | 1557.64 | -48.31 | -3.01% |
| JSE Financial | 17:00 | 39356.84 | 16.99 | 0.04% |
| JSE Industrial | 17:00 | 78146.81 | 300.94 | 0.39% |
| JSE Indust 25 | 17:00 | 69980.64 | 328.31 | 0.47% |
| JSE Resource | 17:00 | 34719.13 | 546.50 | 1.60% |
| DJ Futures | 19:42 | 20643.00 | 44.00 | 0.21% |
| DJ Ind | 19:58 | 20704.45 | 48.35 | 0.23% |
| SP 500 | 18:31 | 2353.59 | -1.95 | -0.08% |
| Nasdaq | 19:58 | 5891.89 | 14.08 | 0.24% |
| FTSE 100 | 17:42 | 7348.94 | -.43 | -0.01% |
| DAX | 18:08 | 12200.52 | -24.54 | -0.20% |
| CAC40 | 18:08 | 5107.45 | -27.83 | -0.54% |
| Nikkei | 08:28 | 18797.88 | 133.25 | 0.71% |
| Shanghai | 09:28 | 3269.39 | -17.23 | -0.52% |
| Hang-Seng | 10:28 | 24262.18 | -5.12 | -0.02% |
| All Ords | 08:37 | 5948.90 | 46.30 | 0.78% |
| NZSE 50 | 08:10 | 7238.86 | -4.90 | -0.07% |

| | | | | |
| --- | --- | --- | --- | --- |
| Name | Time | RP | Move | % Move |
| Gold $ | 19:59 | 1252.66 | -1.99 | -0.16% |
| Gold R | 19:58 | 17443.53 | 187.69 | 1.09% |
| Gold R/kg | 19:58 | 560809 | 6034 | 1.09% |
| Silver $ | 19:59 | 17.9170 | -0.0520 | -0.29% |
| Platinum $ | 19:59 | 938.63 | -10.50 | -1.11% |
| Palladium $ | 19:59 | 789.12 | -10.88 | -1.36% |
| R186 | 17:12 | 8.99 | 0.07 | 0.78% |
| R204 | 17:12 | 7.60 | 0.01 | 0.13% |
| R207 | 17:12 | 7.81 | 0.05 | 0.64% |
| Brent Crude | 19:42 | 55.76 | 0.52 | 0.94% |
| USD / ZAR | 19:59 | 13.9243 | 0.1719 | 1.25% |
| GBP / ZAR | 19:55 | 17.2540 | 0.2324 | 1.37% |
| EUR/ ZAR | 19:55 | 14.7582 | 0.1602 | 1.10% |
| NZD/ ZAR | 19:58 | 9.6938 | 0.1549 | 1.62% |
| AUD / ZAR | 19:55 | 10.4431 | 0.1002 | 0.97% |
| USD / JPY | 19:59 | 110.9550 | -0.0910 | -0.08% |
| EUR / USD | 19:59 | 1.0599 | 0.0009 | 0.09% |
| GBP / USD | 19:59 | 1.2419 | 0.0050 | 0.40% |
Click here for the Sharenet Spot Price page
The JSE Today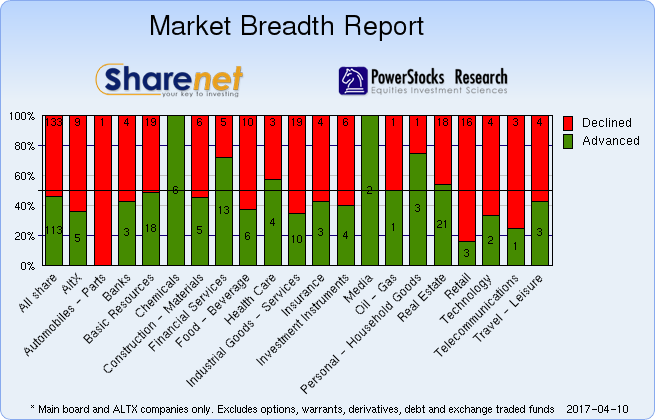 Trading Statistics
| Date | Adv. | Decl. | Unch. | Actives | Volume | Value | Trades | Orders |
| --- | --- | --- | --- | --- | --- | --- | --- | --- |
| 10/04/2017 | 182 | 196 | 62 | 440 | 299,865,440 | R19,619,500,859 | 288809 | 2672314 |
| 07/04/2017 | 169 | 176 | 64 | 409 | 277,359,794 | R18,757,392,939 | 293235 | 3197271 |
| 06/04/2017 | 132 | 229 | 56 | 417 | 360,252,899 | R23,371,001,263 | 336367 | 2576300 |
| 05/04/2017 | 173 | 198 | 47 | 418 | 384,880,011 | R26,409,528,121 | 361591 | 3220006 |
| 04/04/2017 | 196 | 196 | 58 | 450 | 388,276,089 | R24,164,716,794 | 368376 | 3874781 |
* Includes all listed instruments on the JSE
---
---
---
Index Summary
| | | | |
| --- | --- | --- | --- |
| Index Name | RP | Move | % Move |
| Top 40 | 46,422.49 | 337.46 | 0.73% |
| Industrial | 78,146.81 | 300.94 | 0.39% |
| Mid Cap | 75,989.82 | -1004.39 | -1.30% |
| Small Cap | 62,968.75 | 123.08 | 0.20% |
| Resource 20 | 34,719.13 | 546.50 | 1.60% |
| Industrial 25 | 69,980.64 | 328.31 | 0.47% |
| Financial 15 | 14,216.10 | -12.47 | -0.09% |
| Financial & Ind. 30 | 72,303.25 | 337.02 | 0.47% |
| All Share | 53,139.96 | 286.60 | 0.54% |
| Oil & Gas | 7,195.69 | .00 | 0.00% |
| Mining | 25,539.20 | 381.51 | 1.52% |
| Gold Mining | 1,557.64 | -48.31 | -3.01% |
| Platinum Mining | 23.56 | -.61 | -2.52% |
| GENERAL MINING | 7,307.78 | 201.48 | 2.84% |
| Oil & Gas Producers | 38,689.88 | .00 | 0.00% |
| Basic Materials | 24,784.04 | 345.28 | 1.41% |
| Chemicals | 21,408.86 | 291.12 | 1.38% |
| Forestry & Paper | 61,897.61 | 637.58 | 1.04% |
| Industrial Metals | 12,504.32 | 88.03 | 0.71% |
| Industrials | 45,493.41 | 209.76 | 0.46% |
| General Industrials | 169.97 | 1.19 | 0.71% |
| Consumer Goods | 78,186.29 | 81.85 | 0.10% |
| Automobiles & Parts | 5,523.01 | -22.65 | -0.41% |
| Household Goods | 468.04 | 3 | 0.66% |
| Health Care | 7,392.83 | 40.28 | 0.55% |
| Beverages | 222.84 | -.82 | -0.37% |

| | | | |
| --- | --- | --- | --- |
| Index Name | RP | Move | % Move |
| Food Producers | 9,782.45 | -157.90 | -1.59% |
| Personal Goods | 1,087.75 | .70 | 0.06% |
| Consumer Services | 19,237.39 | 119.23 | 0.62% |
| General Retailers | 6,737.93 | -191.67 | -2.77% |
| Travel & Leisure | 5,877.71 | -47.95 | -0.81% |
| Media | 533.35 | 9.25 | 1.76% |
| Support Services | 2,210.23 | -5.82 | -0.26% |
| Telecommunications | 6,850.07 | 3.56 | 0.05% |
| Financials | 39,356.84 | 16.99 | 0.04% |
| Banks | 6,836.76 | -10.60 | -0.15% |
| Non-life Insurance | 63,177.01 | -303.97 | -0.48% |
| Life Insurance | 35,368.60 | -23.96 | -0.07% |
| General Financial | 3,792.78 | 26.15 | 0.69% |
| Technology | 54,451.65 | 96.40 | 0.18% |
| SHARIAH TOP40 | 3,091.25 | 41 | 1.34% |
| FTSE/JSE SHARIAH ALL | 3,496.38 | 30 | 0.88% |
| COAL MINING | 16,166.28 | 314 | 1.98% |
| FTSE JSE Fledgling | 7,748.78 | -20 | -0.26% |
| FTSE/JSE TOP 40 USD | 3,584.86 | 88 | 2.50% |
| FTSE/JSE Alt X | 1,304.93 | -6 | -0.44% |
| SA LISTED PROPERTY | 612.30 | -1.19 | -0.19% |
| CAPPED PROPERTY | 508.35 | | -0.06% |
| RESOURCE | 19,775.15 | 276 | 1.41% |
| DIVIDEND PLUS | 211.35 | -1 | -0.32% |
| FTSE/JSE RAFI 40 | 9,987.67 | 55 | 0.55% |
| Capped Top 40 | 24,656.20 | 154 | 0.63% |
| Capped All Share | 27,076.81 | 128 | 0.47% |
| JSE TABACO | 11,775.15 | 103 | 0.88% |
Click here for the Sharenet Index Summary page
---
Latest Consensus Changes**

| | | | |
| --- | --- | --- | --- |
| Code | Company Name | Status | Updated |
| FSR | FIRSTRAND LIMITED | HOLD | 07/04/2017 |
| NED | NEDBANK GROUP LTD | HOLD | 07/04/2017 |
| OCE | OCEANA GROUP LIMITED | HOLD | 05/04/2017 |
| SBK | STANDARD BANK GROUP LIMIT... | SELL | 05/04/2017 |
| CPI | CAPITEC | SELL | 03/04/2017 |

Results Expected**

| | | |
| --- | --- | --- |
| Expected | Company Name | Fin. Date |
| 12/04/2017 | EASTPLATS | December 2016 (Final) |
| 12/04/2017 | PHUMELELA | January 2017 (Interim) |
| 13/04/2017 | ASCEN A | February 2017 (Interim) |
| 13/04/2017 | ASCEN B | February 2017 (Interim) |
| 13/04/2017 | PSG KST | February 2017 (Final) |
---
Recent Dividends**

| | | | | |
| --- | --- | --- | --- | --- |
| Share Name | Dec-Date | LDT | Pay-Date | Amount |
| BARWORLD6%P | 03/04/17 | 02/05/17 | 08/05/17 | ZAR 0.0600 |
| NTC PREF | 03/04/17 | 09/05/17 | 15/05/17 | ZAR 4.3194 |
| TELEMASTR | 31/03/17 | 18/04/17 | 24/04/17 | ZAR 0.0050 |
| ILPREF2 | 31/03/17 | 18/04/17 | 24/04/17 | ZAR 14.4374 |
| TRANSCEND | 30/03/17 | 18/04/17 | 24/04/17 | ZAR 0.0561 |

Ex Div**

| | | | | |
| --- | --- | --- | --- | --- |
| Share Name | Dec-Date | LDT | Pay-Date | Amount |
| ABSABANK-P | 23/02/17 | 04/04/17 | 10/04/17 | ZAR 36.4479 |
| NEDBANK | 28/02/17 | 10/04/17 | 18/04/17 | ZAR 6.3000 |
| B-AFRICA | 23/02/17 | 04/04/17 | 10/04/17 | ZAR 5.7000 |
| SHFINV-PREF | 15/03/17 | 10/04/17 | 18/04/17 | ZAR 4.3668 |
| SASFIN-P | 16/03/17 | 04/04/17 | 10/04/17 | ZAR 4.3668 |
---
Upcoming AGMs**

| | | | |
| --- | --- | --- | --- |
| Code | Company Name | Date | Status |
| RLF | Rolfes Holdings Ltd. | 10/04/2017 | Confirmed |
| MTE | Marshall Monteagle PLC | 10/04/2017 | Confirmed |
| MMP | Marshall Monteagle PLC | 10/04/2017 | Confirmed |
| AIA | Ascension Properties Ltd. | 11/04/2017 | Confirmed |
| AIB | Ascension Properties Ltd. | 11/04/2017 | Confirmed |
---
Stock Exchange News Service
Click here for more SENS news
---