Wednesday, 08 March 2017 - 20:00
Charts
Todays Sharenet VIEWS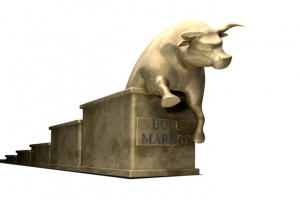 Dwaine van Vuuren

The collapse of the Rand to around R17/$ no doubt caused a huge knee-jerk reaction among the SA public and corporations. Hedging against Rand depreciation by corporations skyrocketed, whilst private individuals shifted (and continue to shift) as much of their assets to Rand-hedge instruments or even fully fledged offshore ones.
---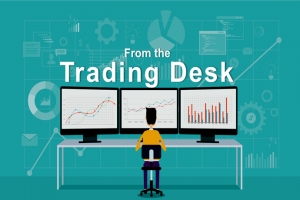 Sharenet

Remgro Limited. We maintain a strong buy of Remgro for the medium to longer term investor. As the current economic cycle bottoms out, we are likely to see a move into cyclical stocks.
---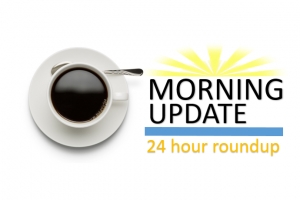 Sharenet

SA markets slipped yesterday as the country's GDP contracted in the final quarter of 2016. US markets closed lower for the second consecutive session, the first time this has occurred since January.
---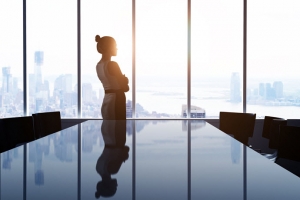 Nicole Cameron

This month we decided to look at someone young and in the first years of her career in Finance to sound her out about her experiences and any tips she has for young women considering entering the finance industry as a career. Meet Kylie Janse van Vuuren, Retail Client Service Consultant at Coronation Fund Managers.
Top News
South Africa's rand weakened on Wednesday as the dollar was boosted by bumper U.S. private-sector jobs numbers that raised already high expectations of a U.S. interest rate hike next week.

---

Gunmen dressed as medics stormed a hospital in the Afghan capital on Wednesday and battled security forces for hours, killing more than 30 people and wounding dozens in an attack claimed by Islamic State.

---

Malaysian Prime Minister Najib Razak struck a softer tone with North Korea on Wednesday, a day after accusing it of assassinating the estranged half-brother of Kim Jong Un and treating Malaysians as "hostages."

---
World Markets (Spot Prices)
| | | | | |
| --- | --- | --- | --- | --- |
| Name | Time | RP | Move | % Move |
| JSE Overall | 17:00 | 51299.99 | -77.79 | -0.15% |
| JSE Top 40 | 17:00 | 44326.35 | -13.98 | -0.03% |
| JSE Gold | 17:00 | 1224.66 | -3.40 | -0.28% |
| JSE Financial | 17:00 | 41917.66 | -66.70 | -0.16% |
| JSE Industrial | 17:00 | 74551.07 | 117.13 | 0.16% |
| JSE Indust 25 | 17:00 | 66164.43 | 158.46 | 0.24% |
| JSE Resource | 17:00 | 30915.50 | -289.77 | -0.93% |
| DJ Futures | 19:52 | 20913.00 | -2.00 | -0.01% |
| DJ Ind | 19:58 | 20909.67 | -15.09 | -0.07% |
| SP 500 | 19:31 | 2368.82 | 0.43 | 0.02% |
| Nasdaq | 19:58 | 5849.48 | 15.55 | 0.27% |
| FTSE 100 | 18:42 | 7334.61 | -4.38 | -0.06% |
| DAX | 19:08 | 11967.31 | 1.17 | 0.01% |
| CAC40 | 19:08 | 4960.48 | 5.48 | 0.11% |
| Nikkei | 08:32 | 19254.03 | -90.12 | -0.47% |
| Shanghai | 09:34 | 3240.66 | -1.75 | -0.05% |
| Hang-Seng | 10:28 | 23782.27 | 101.20 | 0.43% |
| All Ords | 07:41 | 5799.50 | -2.40 | -0.04% |
| NZSE 50 | 09:08 | 7178.22 | 10.59 | 0.15% |

| | | | | |
| --- | --- | --- | --- | --- |
| Name | Time | RP | Move | % Move |
| Gold $ | 19:59 | 1207.48 | -7.19 | -0.59% |
| Gold R | 19:58 | 15825.94 | 71.08 | 0.45% |
| Gold R/kg | 19:57 | 508766 | 2247 | 0.44% |
| Silver $ | 19:59 | 17.2000 | -0.2690 | -1.54% |
| Platinum $ | 19:59 | 946.42 | -13.22 | -1.38% |
| Palladium $ | 19:59 | 769.53 | -2.47 | -0.32% |
| R186 | 16:58 | 8.67 | 0.03 | 0.35% |
| R204 | 16:58 | 7.45 | 0.02 | 0.20% |
| R207 | 16:58 | 7.64 | -0.02 | -0.20% |
| Brent Crude | 19:58 | 54.11 | -1.90 | -3.39% |
| USD / ZAR | 19:59 | 13.1027 | 0.1345 | 1.04% |
| GBP / ZAR | 19:55 | 15.8903 | 0.0938 | 0.59% |
| EUR/ ZAR | 19:55 | 13.8100 | 0.1086 | 0.79% |
| NZD/ ZAR | 19:58 | 9.0655 | 0.0423 | 0.47% |
| AUD / ZAR | 19:55 | 9.8796 | 0.0351 | 0.36% |
| USD / JPY | 19:59 | 114.6020 | 0.6150 | 0.54% |
| EUR / USD | 19:59 | 1.0536 | -0.0029 | -0.27% |
| GBP / USD | 19:59 | 1.2152 | -0.0051 | -0.42% |
Click here for the Sharenet Spot Price page
The JSE Today
Trading Statistics
| Date | Adv. | Decl. | Unch. | Actives | Volume | Value | Trades | Orders |
| --- | --- | --- | --- | --- | --- | --- | --- | --- |
| 08/03/2017 | 165 | 177 | 60 | 402 | 275,260,926 | R21,046,463,323 | 292698 | 2455989 |
| 07/03/2017 | 137 | 209 | 65 | 411 | 284,130,161 | R15,883,804,606 | 252402 | 2391261 |
| 06/03/2017 | 148 | 199 | 47 | 394 | 239,452,281 | R14,337,567,382 | 246042 | 2279254 |
| 03/03/2017 | 151 | 211 | 59 | 421 | 300,980,275 | R19,189,599,226 | 333421 | 2869904 |
| 02/03/2017 | 201 | 133 | 70 | 404 | 307,739,621 | R21,248,932,765 | 313273 | 2614825 |
* Includes all listed instruments on the JSE
---
---
---
Index Summary
| | | | |
| --- | --- | --- | --- |
| Index Name | RP | Move | % Move |
| Top 40 | 44,326.35 | -13.98 | -0.03% |
| Industrial | 74,551.07 | 117.13 | 0.16% |
| Mid Cap | 77,928.41 | -641.39 | -0.82% |
| Small Cap | 63,992.26 | -230.80 | -0.36% |
| Resource 20 | 30,915.50 | -289.77 | -0.93% |
| Industrial 25 | 66,164.43 | 158.46 | 0.24% |
| Financial 15 | 15,311.81 | -34.92 | -0.23% |
| Financial & Ind. 30 | 70,269.88 | 173.74 | 0.25% |
| All Share | 51,299.99 | -77.79 | -0.15% |
| Oil & Gas | 7,195.69 | .00 | 0.00% |
| Mining | 22,716.19 | -328.33 | -1.42% |
| Gold Mining | 1,224.66 | -3.40 | -0.28% |
| Platinum Mining | 19.55 | -.56 | -2.78% |
| GENERAL MINING | 6,685.61 | -109.43 | -1.61% |
| Oil & Gas Producers | 38,689.88 | .00 | 0.00% |
| Basic Materials | 22,103.36 | -199.47 | -0.89% |
| Chemicals | 19,273.01 | 95.44 | 0.50% |
| Forestry & Paper | 54,871.05 | 89.51 | 0.16% |
| Industrial Metals | 11,884.64 | -176.99 | -1.47% |
| Industrials | 48,147.96 | -283.01 | -0.58% |
| General Industrials | 180.76 | -.92 | -0.51% |
| Consumer Goods | 71,994.69 | 463.95 | 0.65% |
| Automobiles & Parts | 5,436.96 | -133.61 | -2.40% |
| Household Goods | 428.86 | -3 | -0.67% |
| Health Care | 7,746.94 | 53.85 | 0.70% |
| Beverages | 233.45 | .25 | 0.11% |

| | | | |
| --- | --- | --- | --- |
| Index Name | RP | Move | % Move |
| Food Producers | 10,174.81 | -173.25 | -1.67% |
| Personal Goods | 985.08 | 19.38 | 2.01% |
| Consumer Services | 17,910.02 | -34.87 | -0.19% |
| General Retailers | 7,220.65 | -234.27 | -3.14% |
| Travel & Leisure | 6,280.30 | 12.08 | 0.19% |
| Media | 466.75 | 1.99 | 0.43% |
| Support Services | 2,289.48 | 9.12 | 0.40% |
| Telecommunications | 6,886.35 | 41.45 | 0.61% |
| Financials | 41,917.66 | -66.70 | -0.16% |
| Banks | 7,684.28 | -34.21 | -0.44% |
| Non-life Insurance | 65,949.70 | 105.73 | 0.16% |
| Life Insurance | 38,069.91 | 31.06 | 0.08% |
| General Financial | 3,963.21 | 6.04 | 0.15% |
| Technology | 56,551.60 | -110.40 | -0.19% |
| SHARIAH TOP40 | 2,862.45 | -18 | -0.63% |
| FTSE/JSE SHARIAH ALL | 3,290.67 | -20 | -0.61% |
| COAL MINING | 14,411.60 | 544 | 3.92% |
| FTSE JSE Fledgling | 8,008.21 | -1 | -0.01% |
| FTSE/JSE TOP 40 USD | 3,644.21 | 147 | 4.20% |
| FTSE/JSE Alt X | 1,385.05 | 8 | 0.56% |
| SA LISTED PROPERTY | 645.25 | -1.42 | -0.22% |
| CAPPED PROPERTY | 519.51 | | -0.19% |
| RESOURCE | 17,636.24 | -159 | -0.89% |
| DIVIDEND PLUS | 213.37 | -2 | -0.90% |
| FTSE/JSE RAFI 40 | 9,651.27 | -23 | -0.23% |
| Capped Top 40 | 23,749.29 | -15 | -0.06% |
| Capped All Share | 26,274.93 | -46 | -0.18% |
| JSE TABACO | 10,336.07 | 37 | 0.36% |
Click here for the Sharenet Index Summary page
---
Latest Consensus Changes**

| | | | |
| --- | --- | --- | --- |
| Code | Company Name | Status | Updated |
| GRT | GROWTHPOINT PROPERTIES LI... | HOLD | 07/03/2017 |
| RMH | RMB HOLDINGS LIMITED | HOLD | 06/03/2017 |
| S32 | SOUTH32 LIMITED | HOLD | 06/03/2017 |
| ARI | AFRICAN RAINBOW MINERALS | HOLD | 06/03/2017 |
| ANG | ANGLOGOLD ASHANTI LIMITED | HOLD | 06/03/2017 |

Results Expected**

| | | |
| --- | --- | --- |
| Expected | Company Name | Fin. Date |
| 09/03/2017 | AF - OVR | December 2016 (Interim) |
| 09/03/2017 | AF-OVR 6%PP | December 2016 (Interim) |
| 09/03/2017 | AFOVR-N | December 2016 (Interim) |
| 09/03/2017 | ASPEN | December 2016 (Interim) |
| 09/03/2017 | ASPENPREF | December 2016 (Interim) |
---
Recent Dividends**

| | | | | |
| --- | --- | --- | --- | --- |
| Share Name | Dec-Date | LDT | Pay-Date | Amount |
| MERAFE | 07/03/17 | 28/03/17 | 03/04/17 | ZAR 0.0400 |
| STEINHOFF N.V. | 07/03/17 | 14/03/17 | 20/03/17 | EUR 0.0300 |
| MAS | 06/03/17 | 20/03/17 | 30/03/17 | EUR 0.0266 |
| A-V-I | 06/03/17 | 18/04/17 | 24/04/17 | ZAR 1.6200 |
| METROFILE | 06/03/17 | 04/04/17 | 10/04/17 | ZAR 0.1300 |

Ex Div**

| | | | | |
| --- | --- | --- | --- | --- |
| Share Name | Dec-Date | LDT | Pay-Date | Amount |
| DSY B PREF | 16/02/17 | 07/03/17 | 13/03/17 | ZAR 5.2932 |
| CITYLDG | 16/02/17 | 07/03/17 | 13/03/17 | ZAR 2.7200 |
| TRUWTHS | 16/02/17 | 07/03/17 | 13/03/17 | ZAR 2.7000 |
| WOOLIES | 16/02/17 | 07/03/17 | 13/03/17 | ZAR 1.3300 |
| ECSP C6 | 22/02/17 | 07/03/17 | 13/03/17 | ZAR 1.1123 |
---
Upcoming AGMs**

| | | | |
| --- | --- | --- | --- |
| Code | Company Name | Date | Status |
| SNH | Steinhoff International Holdings N.V. | 14/03/2017 | Confirmed |
---
Stock Exchange News Service
Click here for more SENS news
---