Monday, 21 November 2016 - 20:00
Charts
Todays Sharenet VIEWS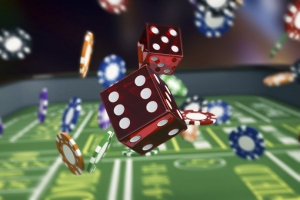 Jeremy Woods: Out of the Woods
Grand Parade Investments, a leopard among the casino world, has suddenly changed its spots, without most investors knowing...
Top News
The National Union of Metalworkers of South Africa (NUMSA) has signed wage agreements with the retail motor and retail fuel industries, it said on Monday, averting a potential strike that could have affected motorists during the Christmas holidays.

---

Islamic State claimed responsibility for a suicide attack on a crowded mosque in Kabul on Monday that killed more than 30 people and wounded dozens, its third major attack on minority Shi'ites in the Afghan capital since July.

---

President-elect Donald Trump on Sunday assessed several more contenders for top U.S. posts including Chris Christie and Rudy Giuliani, as blunt-spoken retired Marine Corps General James Mattis emerged as a leading candidate for defence secretary.

---
---
South Africa's Barloworld reported a 3 percent rise in full-year profit on Monday as a decline in mining firms' investment hurt its equipment business in southern Africa. * Full-year headline earnings per share (EPS) up 3 percentto 838.1 cents, from 813.8 cents. * Headline EPS is the main profit measure in South Africaand strips out certain one-off items. * Barloworld is the largest dealer of Caterpillar Inc miningtrucks in southern Africa * Headline EPS - excluding a charge in p. . .
Company News
Shareholders are referred to the announcement released by the Company on SENS on 10 October 2016. The announcement advised shareholders, inter alia, that Ecsponent had entered into negotiations with various parties to rationalise the GroupĂs operations and investments (˘the Proposed Transactions÷).. . .
World Markets (Spot Prices)
| | | | | |
| --- | --- | --- | --- | --- |
| Name | Time | RP | Move | % Move |
| JSE Overall | 17:00 | 50596.52 | -29.54 | -0.06% |
| JSE Top 40 | 17:00 | 44169.80 | -46.76 | -0.11% |
| JSE Gold | 17:00 | 1523.77 | -3.91 | -0.26% |
| JSE Financial | 17:00 | 40006.20 | -11.53 | -0.03% |
| JSE Industrial | 17:00 | 72667.06 | -526.70 | -0.72% |
| JSE Indust 25 | 17:00 | 64681.26 | -548.69 | -0.84% |
| JSE Resource | 17:00 | 32761.63 | 483.58 | 1.50% |
| DJ Futures | 19:48 | 18884.00 | 30.00 | 0.16% |
| DJ Ind | 19:58 | 18942.23 | 74.30 | 0.39% |
| SP 500 | 19:52 | 2196.50 | 14.60 | 0.67% |
| Nasdaq | 19:58 | 5362.17 | 40.66 | 0.76% |
| FTSE 100 | 16:46 | 6783.86 | 8.09 | 0.12% |
| DAX | 19:08 | 10685.13 | 20.57 | 0.19% |
| CAC40 | 19:08 | 4529.58 | 25.23 | 0.56% |
| Nikkei | 08:42 | 18106.02 | 138.61 | 0.77% |
| Shanghai | 09:28 | 3218.15 | 25.29 | 0.79% |
| Hang-Seng | 10:28 | 22357.78 | 13.57 | 0.06% |
| All Ords | 07:36 | 5419.30 | -8.20 | -0.15% |
| NZSE 50 | 06:48 | 6848.95 | -8.89 | -0.13% |

| | | | | |
| --- | --- | --- | --- | --- |
| Name | Time | RP | Move | % Move |
| Gold $ | 19:59 | 1212.20 | 5.51 | 0.46% |
| Gold R | 19:58 | 17268.26 | -196.34 | -1.12% |
| Gold R/kg | 19:57 | 555260 | -6227 | -1.11% |
| Silver $ | 19:59 | 16.5780 | 0.0390 | 0.24% |
| Platinum $ | 19:59 | 932.50 | 19.93 | 2.17% |
| Palladium $ | 19:59 | 726.30 | 4.20 | 0.58% |
| R186 | 16:55 | 8.96 | -0.09 | -0.99% |
| R204 | 16:55 | 7.90 | -0.01 | -0.13% |
| R207 | 16:55 | 8.15 | -0.07 | -0.91% |
| Brent Crude | 19:48 | 48.80 | 1.93 | 4.12% |
| USD / ZAR | 19:59 | 14.2422 | -0.2296 | -1.59% |
| GBP / ZAR | 19:50 | 17.7761 | -0.0536 | -0.30% |
| EUR/ ZAR | 19:50 | 15.1370 | -0.1829 | -1.19% |
| NZD/ ZAR | 19:58 | 10.0549 | -0.0920 | -0.91% |
| AUD / ZAR | 19:50 | 10.5115 | -0.1051 | -0.99% |
| USD / JPY | 19:59 | 111.0950 | 0.2220 | 0.20% |
| EUR / USD | 19:59 | 1.0606 | 0.0022 | 0.20% |
| GBP / USD | 19:59 | 1.2477 | 0.0132 | 1.07% |
Click here for the Sharenet Spot Price page
The JSE Today
Trading Statistics
| Date | Adv. | Decl. | Unch. | Actives | Volume | Value | Trades | Orders |
| --- | --- | --- | --- | --- | --- | --- | --- | --- |
| 21/11/2016 | 136 | 186 | 68 | 390 | 233,456,878 | R14,396,551,738 | 231968 | 2155818 |
| 18/11/2016 | 163 | 171 | 70 | 404 | 245,495,026 | R16,185,873,458 | 281917 | 2667165 |
| 17/11/2016 | 227 | 103 | 64 | 394 | 285,347,264 | R18,605,495,669 | 265152 | 2522004 |
| 16/11/2016 | 215 | 117 | 53 | 385 | 289,830,821 | R22,754,790,594 | 325392 | 2817859 |
| 15/11/2016 | 199 | 161 | 45 | 405 | 274,890,467 | R22,541,445,391 | 319760 | 2699546 |
* Includes all listed instruments on the JSE
---
---
---
Index Summary
| | | | |
| --- | --- | --- | --- |
| Index Name | RP | Move | % Move |
| Top 40 | 44,169.80 | -46.76 | -0.11% |
| Industrial | 72,667.06 | -526.70 | -0.72% |
| Mid Cap | 74,380.49 | 59.59 | 0.08% |
| Small Cap | 60,837.37 | -283.99 | -0.46% |
| Resource 20 | 32,761.63 | 483.58 | 1.50% |
| Industrial 25 | 64,681.26 | -548.69 | -0.84% |
| Financial 15 | 14,665.08 | 5.68 | 0.04% |
| Financial & Ind. 30 | 68,538.76 | -413.70 | -0.60% |
| All Share | 50,596.52 | -29.54 | -0.06% |
| Oil & Gas | 7,195.69 | .00 | 0.00% |
| Mining | 24,751.21 | 360.82 | 1.48% |
| Gold Mining | 1,523.77 | -3.91 | -0.26% |
| Platinum Mining | 22.66 | -.16 | -0.70% |
| GENERAL MINING | 7,112.55 | 139.21 | 2.00% |
| Oil & Gas Producers | 38,689.88 | .00 | 0.00% |
| Basic Materials | 23,266.75 | 335.43 | 1.46% |
| Chemicals | 19,541.34 | 436.57 | 2.29% |
| Forestry & Paper | 51,370.97 | 206.59 | 0.40% |
| Industrial Metals | 10,932.11 | 89.46 | 0.83% |
| Industrials | 45,425.37 | -84.48 | -0.19% |
| General Industrials | 171.51 | -.76 | -0.44% |
| Consumer Goods | 69,682.17 | -710.31 | -1.01% |
| Automobiles & Parts | 4,755.36 | -67.94 | -1.41% |
| Household Goods | 473.53 | -14 | -2.82% |
| Health Care | 8,259.21 | -42.89 | -0.52% |
| Beverages | 249.35 | -2.50 | -0.99% |

| | | | |
| --- | --- | --- | --- |
| Index Name | RP | Move | % Move |
| Food Producers | 9,483.49 | 12.50 | 0.13% |
| Personal Goods | 926.55 | -10.39 | -1.11% |
| Consumer Services | 17,473.61 | -155.91 | -0.88% |
| General Retailers | 6,329.82 | -75.93 | -1.19% |
| Travel & Leisure | 6,233.69 | -24.60 | -0.39% |
| Media | 470.85 | -5.11 | -1.07% |
| Support Services | 1,968.97 | 7.40 | 0.38% |
| Telecommunications | 6,585.41 | 12.79 | 0.19% |
| Financials | 40,006.20 | -11.53 | -0.03% |
| Banks | 7,460.15 | 93.59 | 1.27% |
| Non-life Insurance | 61,324.15 | -222.03 | -0.36% |
| Life Insurance | 34,667.68 | -319.60 | -0.91% |
| General Financial | 3,850.53 | -26.53 | -0.68% |
| Technology | 57,587.62 | 334.14 | 0.58% |
| SHARIAH TOP40 | 2,998.40 | 19 | 0.63% |
| FTSE/JSE SHARIAH ALL | 3,389.50 | 21 | 0.63% |
| COAL MINING | 13,273.85 | 420 | 3.27% |
| FTSE JSE Fledgling | 7,517.95 | -50 | -0.67% |
| FTSE/JSE TOP 40 USD | 3,330.75 | -167 | -4.76% |
| FTSE/JSE Alt X | 1,362.12 | -19 | -1.40% |
| SA LISTED PROPERTY | 612.16 | -1.47 | -0.24% |
| CAPPED PROPERTY | 503.57 | | -0.40% |
| RESOURCE | 18,564.50 | 268 | 1.46% |
| DIVIDEND PLUS | 199.94 | 1 | 0.65% |
| FTSE/JSE RAFI 40 | 9,595.35 | 72 | 0.76% |
| Capped Top 40 | 23,613.42 | -3 | -0.01% |
| Capped All Share | 25,872.05 | -1 | -0.00% |
| JSE TABACO | 9,850.36 | -4 | -0.04% |
Click here for the Sharenet Index Summary page
---
Latest Consensus Changes**

| | | | |
| --- | --- | --- | --- |
| Code | Company Name | Status | Updated |
| SPP | THE SPAR GROUP LTD | HOLD | 18/11/2016 |
| BGA | BARCLAYS AFRICA GRP LTD | HOLD | 17/11/2016 |
| FSR | FIRSTRAND LIMITED | HOLD | 17/11/2016 |
| NPN | NASPERS LIMITED | BUY | 17/11/2016 |
| TKG | TELKOM SA LIMITED | HOLD | 16/11/2016 |

Results Expected**

| | | |
| --- | --- | --- |
| Expected | Company Name | Fin. Date |
| 22/11/2016 | REUNERT | September 2016 (Final) |
| 22/11/2016 | REUNERT5.5 | September 2016 (Final) |
| 22/11/2016 | REUNERTPR | September 2016 (Final) |
| 22/11/2016 | TRANSCAP | September 2016 (Final) |
| 22/11/2016 | TSO SUN | September 2016 (Interim) |
---
Recent Dividends**

| | | | | |
| --- | --- | --- | --- | --- |
| Share Name | Dec-Date | LDT | Pay-Date | Amount |
| REX TRUE | 18/11/16 | 06/12/16 | 12/12/16 | ZAR 0.2700 |
| REX TRUE -N- | 18/11/16 | 06/12/16 | 12/12/16 | ZAR 0.2700 |
| AECI 5.5%P | 18/11/16 | 06/12/16 | 15/12/16 | ZAR 0.4980 |
| INVPREFR | 17/11/16 | 29/11/16 | 12/12/16 | ZAR 5.0012 |
| INVPLC | 17/11/16 | 06/12/16 | 21/12/16 | GBP 0.1000 |

Ex Div**

| | | | | |
| --- | --- | --- | --- | --- |
| Share Name | Dec-Date | LDT | Pay-Date | Amount |
| CAXTON6%CPP | 31/08/16 | 15/11/16 | 21/11/16 | ZAR 5.7000 |
| IVT PREF | 31/10/16 | 15/11/16 | 21/11/16 | ZAR 4.1960 |
| REMGRO | 20/09/16 | 15/11/16 | 21/11/16 | ZAR 2.7500 |
| AB INBEV | 28/10/16 | 15/11/16 | 21/11/16 | EUR 1.6000 |
| AB INBEV | 28/10/16 | 15/11/16 | 21/11/16 | EUR 1.6000 |
---
Upcoming AGMs**

| | | | |
| --- | --- | --- | --- |
| Code | Company Name | Date | Status |
| KERPP | Sun International Ltd. | 21/11/2016 | Confirmed |
| SUI | Sun International Ltd. | 21/11/2016 | Confirmed |
| SPG | Super Group Ltd. | 22/11/2016 | Confirmed |
| SPGP | Super Group Ltd. | 22/11/2016 | Confirmed |
| SPG001 | Super Group Ltd. | 22/11/2016 | Confirmed |
---
Stock Exchange News Service
Click here for more SENS news
---