Monday, 07 November 2016 - 20:00
Charts
Todays Sharenet VIEWS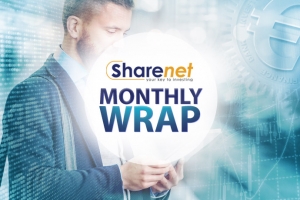 Natalie Mayer
There was a lot of drama in the SA economic and political landscape in the last 4 weeks. This is the list of the most popular and shared items on SharenetVIEWS during this period, and makes for sobering thought.
---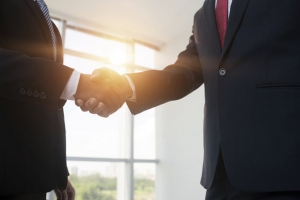 Jeremy Woods: Out of the Woods
With unanimous approval granted by Prescient shareholders, Stellar Capital, with Charles Pettit at the helm, has made a strategic equity investment in Prescient Holdings.
Top News
South Africa's chances of avoiding a credit rating downgrade will be boosted by recent wage agreement between mine workers and the platinum sector's largest producers, ratings firm Moody's said on Monday.

---

Democrat Hillary Clinton and Republican Donald Trump crisscrossed the United States on Monday, racing to sway undecided voters and to get their supporters to vote in a tight presidential contest that opinion polls show narrowly favouring Clinton.

---

Thailand's rice committee announced new loan schemes worth $514 million (413 million pounds) on Monday to help rice growers struggling with falling prices as farmers of the grain become the new battleground between the junta and the opposition ahead of 2017 elections.

---
---
Gold Fields announced that it has, through its wholly-owned Australian subsidiary Gruyere Mining Company Pty Ltd., agreed to acquire a 50% interest in ASX listed Gold Road Resources Ltd.Ăs (ASX: GOR) (Gold Road) Gruyere Gold Project (Gruyere) in Western Australia and to form a 50:50 unincorporated joint venture over Gruyere (Gruyere Joint Venture) to develop, construct and operate Gruyere. The acquired interest and Gruyere Joint Venture includes the Gruyere, Central Bore, Attila/Alaric a. . .
World Markets (Spot Prices)
| | | | | |
| --- | --- | --- | --- | --- |
| Name | Time | RP | Move | % Move |
| JSE Overall | 17:00 | 50303.77 | 617.67 | 1.24% |
| JSE Top 40 | 17:00 | 43842.82 | 613.17 | 1.42% |
| JSE Gold | 17:00 | 1722.31 | -91.30 | -5.03% |
| JSE Financial | 17:00 | 39734.57 | 559.24 | 1.43% |
| JSE Industrial | 17:00 | 73476.37 | 934.62 | 1.29% |
| JSE Indust 25 | 17:00 | 65547.80 | 892.77 | 1.38% |
| JSE Resource | 17:00 | 31191.79 | 316.10 | 1.02% |
| DJ Futures | 19:58 | 18153.00 | 348.00 | 1.95% |
| DJ Ind | 19:58 | 18224.60 | 336.32 | 1.88% |
| SP 500 | 19:58 | 2127.00 | 41.82 | 2.01% |
| Nasdaq | 19:58 | 5160.74 | 114.37 | 2.27% |
| FTSE 100 | 17:39 | 6799.26 | 106.00 | 1.58% |
| DAX | 19:08 | 10456.95 | 197.82 | 1.93% |
| CAC40 | 19:08 | 4461.21 | 83.75 | 1.91% |
| Nikkei | 08:38 | 17177.21 | 271.85 | 1.61% |
| Shanghai | 09:28 | 3133.33 | 8.01 | 0.26% |
| Hang-Seng | 10:30 | 22801.40 | 158.78 | 0.70% |
| All Ords | 07:34 | 5330.90 | 67.80 | 1.29% |
| NZSE 50 | 07:28 | 6872.27 | 163.80 | 2.44% |

| | | | | |
| --- | --- | --- | --- | --- |
| Name | Time | RP | Move | % Move |
| Gold $ | 19:59 | 1282.18 | -21.40 | -1.64% |
| Gold R | 19:59 | 17114.03 | -611.73 | -3.45% |
| Gold R/kg | 19:58 | 550208 | -19675 | -3.45% |
| Silver $ | 19:59 | 18.1750 | -0.2240 | -1.22% |
| Platinum $ | 19:59 | 1000.68 | 4.63 | 0.46% |
| Palladium $ | 19:59 | 656.16 | 32.66 | 5.24% |
| R186 | 17:21 | 8.67 | -0.03 | -0.34% |
| R204 | 17:25 | 7.73 | -0.01 | -0.13% |
| R207 | 17:25 | 7.94 | -0.02 | -0.25% |
| Brent Crude | 06:02 | 46.46 | 0.88 | 1.93% |
| USD / ZAR | 19:59 | 13.3487 | -0.2490 | -1.83% |
| GBP / ZAR | 19:55 | 16.5191 | -0.4566 | -2.69% |
| EUR/ ZAR | 19:55 | 14.7350 | -0.3990 | -2.64% |
| NZD/ ZAR | 19:59 | 9.7741 | -0.1911 | -1.92% |
| AUD / ZAR | 19:55 | 10.2822 | -0.1485 | -1.42% |
| USD / JPY | 19:59 | 104.4140 | 1.3330 | 1.29% |
| EUR / USD | 19:59 | 1.1042 | -0.0102 | -0.92% |
| GBP / USD | 19:59 | 1.2403 | -0.0111 | -0.89% |
Click here for the Sharenet Spot Price page
The JSE Today
Trading Statistics
| Date | Adv. | Decl. | Unch. | Actives | Volume | Value | Trades | Orders |
| --- | --- | --- | --- | --- | --- | --- | --- | --- |
| 07/11/2016 | 184 | 151 | 53 | 388 | 206,719,132 | R15,385,503,074 | 221038 | 2236033 |
| 04/11/2016 | 107 | 240 | 56 | 403 | 281,483,232 | R21,390,440,540 | 329378 | 2775923 |
| 03/11/2016 | 134 | 208 | 76 | 418 | 343,193,426 | R22,467,367,815 | 398117 | 311323 |
| 02/11/2016 | 115 | 231 | 55 | 401 | 285,667,017 | R20,739,788,718 | 296481 | 465275 |
| 01/11/2016 | 200 | 166 | 54 | 420 | 254,142,205 | R18,470,821,713 | 271701 | 2489264 |
* Includes all listed instruments on the JSE
---
---
---
Index Summary
| | | | |
| --- | --- | --- | --- |
| Index Name | RP | Move | % Move |
| Top 40 | 43,842.82 | 613.17 | 1.42% |
| Industrial | 73,476.37 | 934.62 | 1.29% |
| Mid Cap | 75,148.50 | 502.97 | 0.67% |
| Small Cap | 60,614.30 | -49.39 | -0.08% |
| Resource 20 | 31,191.79 | 316.10 | 1.02% |
| Industrial 25 | 65,547.80 | 892.77 | 1.38% |
| Financial 15 | 14,441.70 | 265.69 | 1.87% |
| Financial & Ind. 30 | 68,861.62 | 1026.90 | 1.51% |
| All Share | 50,303.77 | 617.67 | 1.24% |
| Oil & Gas | 7,195.69 | .00 | 0.00% |
| Mining | 23,656.31 | 247.76 | 1.06% |
| Gold Mining | 1,722.31 | -91.30 | -5.03% |
| Platinum Mining | 24.99 | .13 | 0.52% |
| GENERAL MINING | 6,458.53 | 167.57 | 2.66% |
| Oil & Gas Producers | 38,689.88 | .00 | 0.00% |
| Basic Materials | 22,252.24 | 204.58 | 0.93% |
| Chemicals | 19,089.69 | 209.72 | 1.11% |
| Forestry & Paper | 48,126.48 | 31.25 | 0.06% |
| Industrial Metals | 10,155.60 | -12.37 | -0.12% |
| Industrials | 46,152.70 | 580.50 | 1.27% |
| General Industrials | 177.98 | 2.60 | 1.48% |
| Consumer Goods | 70,005.96 | -125.74 | -0.18% |
| Automobiles & Parts | 4,460.98 | 2.26 | 0.05% |
| Household Goods | 483.35 | 1 | 0.19% |
| Health Care | 8,540.14 | 57.97 | 0.68% |
| Beverages | 266.01 | -.88 | -0.33% |

| | | | |
| --- | --- | --- | --- |
| Index Name | RP | Move | % Move |
| Food Producers | 9,438.53 | 94.06 | 1.01% |
| Personal Goods | 934.74 | -6.59 | -0.70% |
| Consumer Services | 17,768.61 | 437.55 | 2.52% |
| General Retailers | 6,622.47 | 98.84 | 1.52% |
| Travel & Leisure | 6,287.54 | -59.29 | -0.93% |
| Media | 479.96 | 15.79 | 3.40% |
| Support Services | 1,960.57 | -.21 | -0.01% |
| Telecommunications | 6,501.26 | 75.36 | 1.17% |
| Financials | 39,734.57 | 559.24 | 1.43% |
| Banks | 7,330.92 | 209.03 | 2.94% |
| Non-life Insurance | 65,286.26 | 1768.28 | 2.78% |
| Life Insurance | 34,617.81 | 388.52 | 1.14% |
| General Financial | 3,736.88 | 51.29 | 1.39% |
| Technology | 55,347.67 | -129.52 | -0.23% |
| SHARIAH TOP40 | 2,933.48 | 28 | 0.96% |
| FTSE/JSE SHARIAH ALL | 3,331.29 | 26 | 0.79% |
| COAL MINING | 13,267.52 | 226 | 1.74% |
| FTSE JSE Fledgling | 7,555.64 | -4 | -0.05% |
| FTSE/JSE TOP 40 USD | 3,515.07 | 18 | 0.51% |
| FTSE/JSE Alt X | 1,338.09 | 1 | 0.09% |
| SA LISTED PROPERTY | 620.85 | -.32 | -0.05% |
| CAPPED PROPERTY | 507.06 | | -0.24% |
| RESOURCE | 17,755.03 | 163 | 0.93% |
| DIVIDEND PLUS | 200.08 | 3 | 1.59% |
| FTSE/JSE RAFI 40 | 9,363.43 | 112 | 1.21% |
| Capped Top 40 | 23,377.13 | 283 | 1.22% |
| Capped All Share | 25,687.46 | 286 | 1.13% |
| JSE TABACO | 9,714.92 | -11 | -0.11% |
Click here for the Sharenet Index Summary page
---
Latest Consensus Changes**

| | | | |
| --- | --- | --- | --- |
| Code | Company Name | Status | Updated |
| TRU | TRUWORTHS INTERNATIONAL L... | BUY | 03/11/2016 |
| FSR | FIRSTRAND LIMITED | HOLD | 03/11/2016 |
| SBK | STANDARD BANK GROUP LIMIT... | SELL | 01/11/2016 |
| IPL | IMPERIAL HOLDINGS LTD | BUY | 01/11/2016 |
| SOL | SASOL LIMITED | BUY | 01/11/2016 |

Results Expected**

| | | |
| --- | --- | --- |
| Expected | Company Name | Fin. Date |
| 08/11/2016 | ERIN | September 2016 (Q) |
| 08/11/2016 | GIYANI | June 2016 (Q) |
| 08/11/2016 | INGENUITY | August 2016 (Final) |
| 09/11/2016 | ANGLD | September 2016 (Q) |
| 09/11/2016 | ANGLD-A | September 2016 (Q) |
---
Recent Dividends**

| | | | | |
| --- | --- | --- | --- | --- |
| Share Name | Dec-Date | LDT | Pay-Date | Amount |
| ASCEN B | 03/11/16 | 22/11/16 | 28/11/16 | ZAR 0.1477 |
| ASCEN A | 03/11/16 | 22/11/16 | 28/11/16 | ZAR 0.2236 |
| AFRIMAT | 03/11/16 | 29/11/16 | 05/12/16 | ZAR 0.2000 |
| REDEFINE | 03/11/16 | 22/11/16 | 28/11/16 | ZAR 0.4430 |
| MIXTEL | 03/11/16 | 22/11/16 | 28/11/16 | ZAR 0.0200 |

Ex Div**

| | | | | |
| --- | --- | --- | --- | --- |
| Share Name | Dec-Date | LDT | Pay-Date | Amount |
| EOH | 14/09/16 | 01/11/16 | 07/11/16 | ZAR 1.8500 |
| PSG | 12/10/16 | 01/11/16 | 07/11/16 | ZAR 1.2500 |
| PHUMELELA | 07/10/16 | 01/11/16 | 07/11/16 | ZAR 0.7000 |
| EQUITES | 13/10/16 | 01/11/16 | 07/11/16 | ZAR 0.5444 |
| NEWPARK | 19/10/16 | 01/11/16 | 07/11/16 | ZAR 0.2500 |
---
Upcoming AGMs**

| | | | |
| --- | --- | --- | --- |
| Code | Company Name | Date | Status |
| RCL | RCL Foods Ltd. | 08/11/2016 | Confirmed |
| RBW1 | RCL Foods Ltd. | 08/11/2016 | Confirmed |
| NT1PP | Net 1 UEPS Technologies Inc. | 08/11/2016 | Confirmed |
| NT1 | Net 1 UEPS Technologies Inc. | 08/11/2016 | Confirmed |
| NT1P | Net 1 UEPS Technologies Inc. | 08/11/2016 | Confirmed |
---
Stock Exchange News Service
Click here for more SENS news
---