Monday, 20 February 2017 - 20:00
Charts
Todays Sharenet VIEWS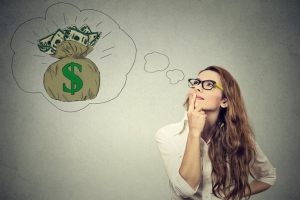 Jeremy Woods: Out of the Woods

The millions Stellar has spent on its investments are set to pay off, with a strong focus on cash flows and big dividends for shareholders.
---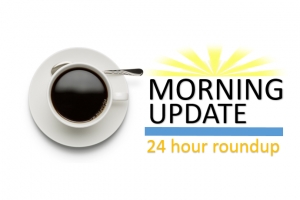 Ian Stiglingh & Cheyne Anderson

Wall Street closed firmer on Friday with the Dow Jones Industrial Index clocking its seventh consecutive record close. SA markets closed sharply lower on Friday, led by a decline in financials while general retailers rallied to cap losses.
---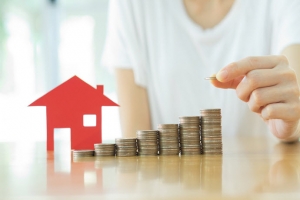 Mark Mayer

Given that another tax year's end is fast approaching, I thought I'd pen a special feature that uncovers which investment type benefits the most from a Tax Free Savings Account (TFSA). Remember that your last chance to top up your TFSA before the new tax year will be 28 February 2017.
Top News
South Africa's Competition Commission has fined the local arm of Citigroup 69.5 million rand ($5.3 million) for its role in a foreign currency trading cartel, the regulator said on Monday.

---

Ecuador's leftist government candidate Lenin Moreno looked set for victory on Monday in a presidential election, but slow results meant it may take days to know if he will face a runoff with former banker Guillermo Lasso.

---

U.S. Vice President Mike Pence assured the European Union in Brussels on Monday that the Trump administration will develop their cooperation in trade and security and backs the EU as a partner in its own right.

---
---
Shareholders are advised that the core headline earnings per share, the groupÆs main earnings measure to monitor the operational performance of the group, are expected to be down by between 0 and 10 percent for the six month period. Core headline earnings continue to be affected by weak underwriting experience on group disability business (approximately R60m lower than in prior period) and by decline in health administration operating earnings following the loss of two large clients subs. . .
World Markets (Spot Prices)
| | | | | |
| --- | --- | --- | --- | --- |
| Name | Time | RP | Move | % Move |
| JSE Overall | 17:00 | 52558.61 | 335.07 | 0.64% |
| JSE Top 40 | 17:00 | 45506.20 | 431.57 | 0.96% |
| JSE Gold | 17:00 | 1450.45 | -58.12 | -3.85% |
| JSE Financial | 17:00 | 41621.10 | -98.85 | -0.24% |
| JSE Industrial | 17:00 | 75645.53 | 878.97 | 1.18% |
| JSE Indust 25 | 17:00 | 67194.57 | 920.77 | 1.39% |
| JSE Resource | 17:00 | 33708.88 | 186.17 | 0.56% |
| DJ Futures | 19:52 | 20643.00 | 55.00 | 0.27% |
| DJ Ind | 17/02 | 20624.05 | 4.28 | 0.02% |
| SP 500 | 17/02 | 2351.16 | 3.94 | 0.17% |
| Nasdaq | 17/02 | 5838.58 | 23.68 | 0.41% |
| FTSE 100 | 18:42 | 7299.86 | -.10 | -0.00% |
| DAX | 19:08 | 11827.62 | 70.60 | 0.60% |
| CAC40 | 19:08 | 4864.99 | -2.59 | -0.05% |
| Nikkei | 08:28 | 19251.08 | 16.46 | 0.09% |
| Shanghai | 09:28 | 3239.96 | 37.88 | 1.18% |
| Hang-Seng | 10:28 | 24146.08 | 112.34 | 0.47% |
| All Ords | 07:35 | 5840.50 | -10.50 | -0.18% |
| NZSE 50 | 07:28 | 7099.50 | 5.97 | 0.08% |

| | | | | |
| --- | --- | --- | --- | --- |
| Name | Time | RP | Move | % Move |
| Gold $ | 20:00 | 1237.41 | 3.03 | 0.25% |
| Gold R | 19:59 | 16154.64 | 33.88 | 0.21% |
| Gold R/kg | 19:58 | 519153 | 871 | 0.17% |
| Silver $ | 20:00 | 18.0440 | 0.0750 | 0.42% |
| Platinum $ | 19:59 | 1005.52 | 5.52 | 0.55% |
| Palladium $ | 19:59 | 771.19 | -4.31 | -0.56% |
| R186 | 17:43 | 8.77 | 0.08 | 0.86% |
| R204 | 16:58 | 7.69 | 0.11 | 1.45% |
| R207 | 16:58 | 7.87 | 0.07 | 0.90% |
| Brent Crude | 19:58 | 56.05 | 0.23 | 0.41% |
| USD / ZAR | 19:59 | 13.0551 | -0.0079 | -0.06% |
| GBP / ZAR | 19:55 | 16.2337 | 0.0558 | 0.34% |
| EUR/ ZAR | 19:55 | 13.8480 | -0.0136 | -0.10% |
| NZD/ ZAR | 19:59 | 9.3808 | -0.0019 | -0.02% |
| AUD / ZAR | 19:55 | 10.0302 | 0.0129 | 0.13% |
| USD / JPY | 19:59 | 113.1470 | 0.3060 | 0.27% |
| EUR / USD | 20:00 | 1.0609 | -0.0003 | -0.03% |
| GBP / USD | 19:59 | 1.2456 | 0.0050 | 0.40% |
Click here for the Sharenet Spot Price page
The JSE Today
Trading Statistics
| Date | Adv. | Decl. | Unch. | Actives | Volume | Value | Trades | Orders |
| --- | --- | --- | --- | --- | --- | --- | --- | --- |
| 20/02/2017 | 159 | 197 | 53 | 409 | 255,897,504 | R14,946,686,232 | 227682 | 2320649 |
| 17/02/2017 | 147 | 180 | 67 | 394 | 252,343,521 | R15,847,163,717 | 251299 | 2562101 |
| 16/02/2017 | 170 | 164 | 68 | 402 | 258,146,667 | R16,074,491,467 | 234892 | 1568722 |
| 15/02/2017 | 165 | 173 | 63 | 401 | 301,425,618 | R21,931,753,909 | 293510 | 492518 |
| 14/02/2017 | 143 | 215 | 69 | 427 | 335,323,946 | R21,497,119,254 | 325031 | 2797061 |
* Includes all listed instruments on the JSE
---
---
---
Index Summary
| | | | |
| --- | --- | --- | --- |
| Index Name | RP | Move | % Move |
| Top 40 | 45,506.20 | 431.57 | 0.96% |
| Industrial | 75,645.53 | 878.97 | 1.18% |
| Mid Cap | 79,535.91 | -566.25 | -0.71% |
| Small Cap | 65,120.52 | -267.22 | -0.41% |
| Resource 20 | 33,708.88 | 186.17 | 0.56% |
| Industrial 25 | 67,194.57 | 920.77 | 1.39% |
| Financial 15 | 15,146.00 | -12.54 | -0.08% |
| Financial & Ind. 30 | 70,834.20 | 751.49 | 1.07% |
| All Share | 52,558.61 | 335.07 | 0.64% |
| Oil & Gas | 7,195.69 | .00 | 0.00% |
| Mining | 25,423.71 | 19.25 | 0.08% |
| Gold Mining | 1,450.45 | -58.12 | -3.85% |
| Platinum Mining | 23.19 | -.28 | -1.19% |
| GENERAL MINING | 7,404.67 | 70.08 | 0.96% |
| Oil & Gas Producers | 38,689.88 | .00 | 0.00% |
| Basic Materials | 24,013.93 | 92.43 | 0.39% |
| Chemicals | 19,815.39 | 271.92 | 1.39% |
| Forestry & Paper | 54,813.55 | 554.78 | 1.02% |
| Industrial Metals | 12,628.68 | -81.86 | -0.64% |
| Industrials | 48,909.94 | -248.01 | -0.50% |
| General Industrials | 184.30 | -.07 | -0.04% |
| Consumer Goods | 73,507.78 | 972.58 | 1.34% |
| Automobiles & Parts | 5,661.15 | 176.63 | 3.22% |
| Household Goods | 481.15 | 23 | 4.96% |
| Health Care | 8,188.98 | -61.10 | -0.74% |
| Beverages | 241.50 | 1.67 | 0.70% |

| | | | |
| --- | --- | --- | --- |
| Index Name | RP | Move | % Move |
| Food Producers | 10,317.70 | 44.49 | 0.43% |
| Personal Goods | 984.68 | 9.59 | 0.98% |
| Consumer Services | 18,085.71 | 368.99 | 2.08% |
| General Retailers | 7,335.32 | -4.13 | -0.06% |
| Travel & Leisure | 6,329.45 | -61.18 | -0.96% |
| Media | 480.04 | 11.72 | 2.50% |
| Support Services | 2,235.93 | 1.44 | 0.06% |
| Telecommunications | 6,762.88 | 1.47 | 0.02% |
| Financials | 41,621.10 | -98.85 | -0.24% |
| Banks | 7,545.02 | -44.41 | -0.59% |
| Non-life Insurance | 64,757.63 | 734.80 | 1.15% |
| Life Insurance | 37,326.46 | -14.20 | -0.04% |
| General Financial | 3,983.14 | -6.46 | -0.16% |
| Technology | 58,871.91 | -697.01 | -1.17% |
| SHARIAH TOP40 | 3,079.27 | 22 | 0.73% |
| FTSE/JSE SHARIAH ALL | 3,501.78 | 14 | 0.40% |
| COAL MINING | 13,257.41 | -248 | -1.83% |
| FTSE JSE Fledgling | 8,245.19 | -47 | -0.57% |
| FTSE/JSE TOP 40 USD | 3,747.30 | 250 | 7.15% |
| FTSE/JSE Alt X | 1,396.89 | 5 | 0.36% |
| SA LISTED PROPERTY | 653.24 | -2.79 | -0.43% |
| CAPPED PROPERTY | 526.91 | | -0.07% |
| RESOURCE | 19,160.68 | 74 | 0.39% |
| DIVIDEND PLUS | 214.98 | -1 | -0.33% |
| FTSE/JSE RAFI 40 | 9,922.50 | 47 | 0.48% |
| Capped Top 40 | 24,372.37 | 200 | 0.83% |
| Capped All Share | 26,915.13 | 150 | 0.56% |
| JSE TABACO | 10,324.95 | -7 | -0.07% |
Click here for the Sharenet Index Summary page
---
Latest Consensus Changes**

| | | | |
| --- | --- | --- | --- |
| Code | Company Name | Status | Updated |
| SNH | STEINHOFF INT HLDGS N.V | BUY | 16/02/2017 |
| S32 | SOUTH32 LIMITED | SELL | 16/02/2017 |
| EMI | EMIRA PROPERTY FUND | HOLD | 16/02/2017 |
| KAP | KAP INDUSTRIAL HLDGS | HOLD | 16/02/2017 |
| BVT | THE BIDVEST GROUP LIMITED | HOLD | 15/02/2017 |

Results Expected**

| | | |
| --- | --- | --- |
| Expected | Company Name | Fin. Date |
| 21/02/2017 | ANGLD | December 2016 (Final) |
| 21/02/2017 | ANGLD-A | December 2016 (Final) |
| 21/02/2017 | ANGLD-B | December 2016 (Final) |
| 21/02/2017 | ANGLD-E | December 2016 (Final) |
| 21/02/2017 | ANGLO | December 2016 (Final) |
---
Recent Dividends**

| | | | | |
| --- | --- | --- | --- | --- |
| Share Name | Dec-Date | LDT | Pay-Date | Amount |
| SOUTH32 | 16/02/17 | 07/03/17 | 06/04/17 | USD 0.0360 |
| GEMPROPA | 16/02/17 | 07/03/17 | 13/03/17 | ZAR 0.2485 |
| GEMPROPB | 16/02/17 | 07/03/17 | 13/03/17 | ZAR 0.1784 |
| LIBERTY2D | 16/02/17 | 14/03/17 | 20/03/17 | ZAR 0.0485 |
| CITYLDG | 16/02/17 | 07/03/17 | 13/03/17 | ZAR 2.7200 |

Ex Div**

| | | | | |
| --- | --- | --- | --- | --- |
| Share Name | Dec-Date | LDT | Pay-Date | Amount |
| IMPL CONV | 10/02/17 | 14/02/17 | 21/02/17 | ZAR 250.0000 |
| TOWER | 31/01/17 | 14/02/17 | 20/02/17 | ZAR 0.3840 |
---
Upcoming AGMs**

| | | | |
| --- | --- | --- | --- |
| Code | Company Name | Date | Status |
| TBS | Tiger Brands Ltd. | 21/02/2017 | Confirmed |
| WNH | Winhold Ltd. | 22/02/2017 | Confirmed |
| EOH | EOH Holdings Ltd. | 22/02/2017 | Confirmed |
| AEE | African Equity Empowerment Investments L... | 23/02/2017 | Confirmed |
| SKJA | African Equity Empowerment Investments L... | 23/02/2017 | Confirmed |
---
Stock Exchange News Service
Click here for more SENS news
---