Friday, 14 October 2016 - 20:00
Charts
Todays Sharenet VIEWS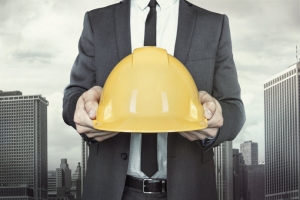 Moxima Gama
Shares in BHP Billiton (BIL) have broken out of their long-term bear trend and have breached major resistance. The 3-day RSI is now coming off a mega-overbought signal, which means near-term investors may take profits. However, if BIL fails to hold above 21,050cps, it could close its upward gap at 20,085cps - and then recover towards its target at 23,475cps. We recommend investors reduce positions, or stay long and weather the pull-back.
Top News
South Africa's rand rallied against the dollar on Friday after Finance Minister Pravin Gordhan described fraud charges against him as frivolous and said he intended to continue in his job.

---

Republican vice presidential candidate Mike Pence vigorously defended running mate Donald Trump against allegations of sexual misconduct and promised that evidence casting doubt on the claims would come out on Friday.

---

South Africa's anti-graft watchdog has deferred release of a report into allegations of political interference by wealthy friends of Jacob Zuma in a move critics of the president fear could lead to a watering down of its conclusions.

---
---
HSBC's David Faulkner was named South Africa Economist of the Year at the Thomson Reuters Africa summit in Cape Town on Thursday for the most accurate forecasts of 2016 economic data. Individual and teams of economists from South Africa and abroad were ranked according to the accuracy of their forecasts and frequency of participation in the monthly Reuters Econometer, a long-term economic survey for South Africa. The survey, which looks two years ahead, covers key indicators including gr. . .
World Markets (Spot Prices)
| | | | | |
| --- | --- | --- | --- | --- |
| Name | Time | RP | Move | % Move |
| JSE Overall | 17:00 | 51146.78 | 652.27 | 1.29% |
| JSE Top 40 | 17:00 | 44658.61 | 652.83 | 1.48% |
| JSE Gold | 17:00 | 1817.86 | -27.25 | -1.48% |
| JSE Financial | 17:00 | 39018.98 | 285.08 | 0.74% |
| JSE Industrial | 17:00 | 75705.80 | 1402.23 | 1.89% |
| JSE Indust 25 | 17:00 | 67583.72 | 1379.68 | 2.08% |
| JSE Resource | 17:00 | 32034.30 | 164.33 | 0.52% |
| DJ Futures | 19:58 | 18089.00 | 68.00 | 0.38% |
| DJ Ind | 19:58 | 18179.06 | 80.12 | 0.44% |
| SP 500 | 19:58 | 2138.37 | 5.82 | 0.27% |
| Nasdaq | 19:58 | 5224.16 | 10.83 | 0.21% |
| FTSE 100 | 16:15 | 7043.90 | 66.16 | 0.95% |
| DAX | 18:10 | 10580.38 | 166.31 | 1.60% |
| CAC40 | 18:10 | 4470.92 | 65.75 | 1.49% |
| Nikkei | 08:32 | 16856.37 | 82.13 | 0.49% |
| Shanghai | 09:28 | 3063.81 | 2.46 | 0.08% |
| Hang-Seng | 10:30 | 23233.31 | 202.01 | 0.88% |
| All Ords | 07:36 | 5518.50 | .20 | 0.00% |
| NZSE 50 | 09:08 | 7133.26 | 13.21 | 0.19% |

| | | | | |
| --- | --- | --- | --- | --- |
| Name | Time | RP | Move | % Move |
| Gold $ | 19:59 | 1253.62 | -3.53 | -0.28% |
| Gold R | 19:59 | 17898.75 | -14.92 | -0.08% |
| Gold R/kg | 19:58 | 574899 | -1025 | -0.18% |
| Silver $ | 19:59 | 17.4200 | -0.0490 | -0.28% |
| Platinum $ | 19:59 | 937.02 | 7.58 | 0.82% |
| Palladium $ | 19:59 | 648.64 | 14.64 | 2.31% |
| R186 | 17:43 | 8.83 | -0.07 | -0.73% |
| R204 | 17:03 | 7.85 | -0.04 | -0.51% |
| R207 | 17:01 | 8.05 | -0.05 | -0.62% |
| Brent Crude | 19:58 | 51.63 | -0.18 | -0.35% |
| USD / ZAR | 19:59 | 14.2766 | 0.0286 | 0.20% |
| GBP / ZAR | 19:55 | 17.3346 | -0.0914 | -0.52% |
| EUR/ ZAR | 19:55 | 15.6558 | -0.0997 | -0.63% |
| NZD/ ZAR | 19:59 | 10.1359 | 0.0286 | 0.28% |
| AUD / ZAR | 19:55 | 10.8475 | 0.0601 | 0.56% |
| USD / JPY | 19:59 | 104.0670 | 0.3790 | 0.37% |
| EUR / USD | 19:59 | 1.0989 | -0.0067 | -0.61% |
| GBP / USD | 19:59 | 1.2184 | -0.0065 | -0.53% |
Click here for the Sharenet Spot Price page
The JSE Today
Trading Statistics
| Date | Adv. | Decl. | Unch. | Actives | Volume | Value | Trades | Orders |
| --- | --- | --- | --- | --- | --- | --- | --- | --- |
| 14/10/2016 | 196 | 136 | 56 | 388 | 287,167,887 | R21,960,624,261 | 286400 | 320030 |
| 13/10/2016 | 111 | 216 | 62 | 389 | 352,056,854 | R27,738,667,103 | 454932 | 734716 |
| 12/10/2016 | 115 | 205 | 66 | 386 | 292,013,147 | R21,874,425,051 | 296656 | 98471 |
| 11/10/2016 | 179 | 179 | 59 | 417 | 416,857,453 | R30,666,903,579 | 436320 | 989232 |
| 10/10/2016 | 128 | 185 | 69 | 382 | 233,260,243 | R16,718,197,751 | 275681 | 27851 |
* Includes all listed instruments on the JSE
---
---
---
Index Summary
| | | | |
| --- | --- | --- | --- |
| Index Name | RP | Move | % Move |
| Top 40 | 44,658.61 | 652.83 | 1.48% |
| Industrial | 75,705.80 | 1402.23 | 1.89% |
| Mid Cap | 75,750.87 | 340.44 | 0.45% |
| Small Cap | 62,113.63 | 127.96 | 0.21% |
| Resource 20 | 32,034.30 | 164.33 | 0.52% |
| Industrial 25 | 67,583.72 | 1379.68 | 2.08% |
| Financial 15 | 14,076.30 | 114.45 | 0.82% |
| Financial & Ind. 30 | 69,938.14 | 1269.73 | 1.85% |
| All Share | 51,146.78 | 652.27 | 1.29% |
| Oil & Gas | 7,195.69 | .00 | 0.00% |
| Mining | 23,838.18 | 161.72 | 0.68% |
| Gold Mining | 1,817.86 | -27.25 | -1.48% |
| Platinum Mining | 25.84 | -.09 | -0.35% |
| GENERAL MINING | 6,423.85 | 89.08 | 1.41% |
| Oil & Gas Producers | 38,689.88 | .00 | 0.00% |
| Basic Materials | 22,757.94 | 102.23 | 0.45% |
| Chemicals | 20,487.21 | -122.10 | -0.59% |
| Forestry & Paper | 50,347.80 | 280.59 | 0.56% |
| Industrial Metals | 9,996.94 | 99.43 | 1.00% |
| Industrials | 45,409.14 | 111.94 | 0.25% |
| General Industrials | 173.20 | .78 | 0.45% |
| Consumer Goods | 73,064.70 | 596.55 | 0.82% |
| Automobiles & Parts | 4,476.83 | -38.50 | -0.85% |
| Household Goods | 512.03 | 12 | 2.46% |
| Health Care | 9,001.03 | 111.85 | 1.26% |
| Beverages | 270.21 | 3.36 | 1.26% |

| | | | |
| --- | --- | --- | --- |
| Index Name | RP | Move | % Move |
| Food Producers | 9,698.17 | 22.71 | 0.23% |
| Personal Goods | 947.33 | 8.89 | 0.95% |
| Consumer Services | 18,419.07 | 591.59 | 3.32% |
| General Retailers | 6,767.48 | -1.74 | -0.03% |
| Travel & Leisure | 6,724.55 | -19.73 | -0.29% |
| Media | 499.32 | 22.27 | 4.67% |
| Support Services | 1,939.01 | 18.06 | 0.94% |
| Telecommunications | 6,377.03 | 67.79 | 1.07% |
| Financials | 39,018.98 | 285.08 | 0.74% |
| Banks | 6,758.30 | 49.59 | 0.74% |
| Non-life Insurance | 62,407.85 | -222.03 | -0.35% |
| Life Insurance | 34,958.95 | 365.46 | 1.06% |
| General Financial | 3,774.13 | 4.28 | 0.11% |
| Technology | 59,195.30 | 627.78 | 1.07% |
| SHARIAH TOP40 | 3,010.25 | 24 | 0.81% |
| FTSE/JSE SHARIAH ALL | 3,402.30 | 23 | 0.67% |
| COAL MINING | 12,490.06 | -197 | -1.55% |
| FTSE JSE Fledgling | 7,553.16 | 58 | 0.78% |
| FTSE/JSE TOP 40 USD | 3,385.12 | -112 | -3.21% |
| FTSE/JSE Alt X | 1,439.31 | -2 | -0.17% |
| SA LISTED PROPERTY | 619.75 | 5.09 | 0.83% |
| CAPPED PROPERTY | 514.62 | | 0.69% |
| RESOURCE | 18,158.52 | 82 | 0.45% |
| DIVIDEND PLUS | 197.65 | 1 | 0.46% |
| FTSE/JSE RAFI 40 | 9,382.82 | 76 | 0.82% |
| Capped Top 40 | 23,761.24 | 274 | 1.17% |
| Capped All Share | 26,084.60 | 285 | 1.11% |
| JSE TABACO | 10,780.75 | -35 | -0.33% |
Click here for the Sharenet Index Summary page
---
Latest Consensus Changes**

| | | | |
| --- | --- | --- | --- |
| Code | Company Name | Status | Updated |
| MND | MONDI LIMITED | BUY | 12/10/2016 |
| RMH | RMB HOLDINGS LIMITED | HOLD | 12/10/2016 |
| S32 | SOUTH32 LIMITED | SELL | 12/10/2016 |
| BVT | THE BIDVEST GROUP LIMITED | HOLD | 12/10/2016 |
| AMS | ANGLO AMERICAN PLATINUM C... | HOLD | 12/10/2016 |

Results Expected**

| | | |
| --- | --- | --- |
| Expected | Company Name | Fin. Date |
| 17/10/2016 | CALGRO | August 2016 (Interim) |
| 17/10/2016 | ROCKWELL | August 2016 (Interim) |
| 18/10/2016 | PICKNPAY | August 2016 (Interim) |
| 19/10/2016 | ALTRON | August 2016 (Interim) |
| 19/10/2016 | ALTRON PP | August 2016 (Interim) |
---
Recent Dividends**

| | | | | |
| --- | --- | --- | --- | --- |
| Share Name | Dec-Date | LDT | Pay-Date | Amount |
| CMH | 13/10/16 | 12/12/16 | 19/12/16 | ZAR 0.5500 |
| EQUITES | 13/10/16 | 01/11/16 | 07/11/16 | ZAR 0.5444 |
| PSG | 12/10/16 | 01/11/16 | 07/11/16 | ZAR 1.2500 |
| HOLDSPORT | 11/10/16 | 06/12/16 | 12/12/16 | ZAR 1.3000 |
| MAS | 11/10/16 | 25/10/16 | 02/11/16 | EUR 0.0223 |

Ex Div**

| | | | | |
| --- | --- | --- | --- | --- |
| Share Name | Dec-Date | LDT | Pay-Date | Amount |
| CAPITEC | 27/09/16 | 11/10/16 | 17/10/16 | ZAR 4.5000 |
| SHFINV-PREF | 07/09/16 | 11/10/16 | 17/10/16 | ZAR 4.2400 |
| A-V-I | 12/09/16 | 11/10/16 | 17/10/16 | ZAR 2.2000 |
| SASFIN | 19/09/16 | 11/10/16 | 17/10/16 | ZAR 1.8882 |
| ECSP C2 | 27/09/16 | 11/10/16 | 17/10/16 | ZAR 1.1123 |
---
Upcoming AGMs**

| | | | |
| --- | --- | --- | --- |
| Code | Company Name | Date | Status |
| YYLBEE | YeboYethu Ltd. | 14/10/2016 | Confirmed |
| TSH | Tsogo Sun Holdings Ltd. | 19/10/2016 | Confirmed |
| VLE | Value Group Ltd. | 19/10/2016 | Confirmed |
| TWR | Tower Property Fund Ltd. | 19/10/2016 | Confirmed |
| DST | Distell Group Ltd. | 20/10/2016 | Confirmed |
---
Stock Exchange News Service
Click here for more SENS news
---