Thursday, 24 August 2017 - 20:00
Charts
Todays Sharenet VIEWS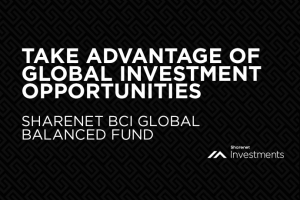 Sharenet

We are very excited to announce the launch of our first global investment fund, the Sharenet BCI Global Balanced Fund of Funds. Making Offshore Investing hassle free!
---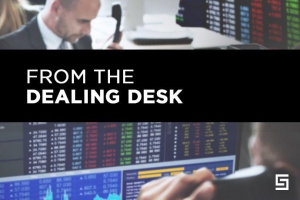 Sharenet

Reinet, the investment holding company of the Rupert's, have been taking a beating
---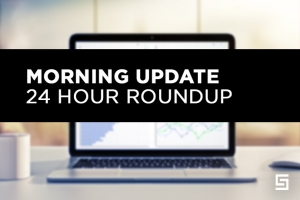 Sharenet

South Africa's inflation declined to 4.6% year on year in July, from 5.1% in June.
---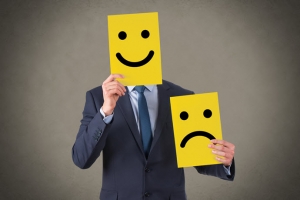 Joani van Wyk

The positive spread of the real SA prime rate over the real Fed funds rate provides an incentive for foreigners to invest in SA.
Top News
South African retailer Woolworths Holdings intends to spend more on its shops to fend off competition and boost earnings after posting its first annual profit fall since 2009.

---

The U.S. Navy on Thursday suspended wider search and rescue operations for sailors missing after the warship USS John S. McCain collided with a merchant vessel in waters near Singapore and Malaysia earlier this week.

---

The head of Macau's observatory stepped down on Thursday after chaos and confusion followed one of the strongest typhoons on record, in which at least nine people were killed and more than half the city was left without water and power.

---
Company News
Harmony advises that the company will be hosting analysts from Thursday, 24 August 2017 to Friday 25 August 2017, at its Tshepong operations, near Welkom in the Free State Province. Presentations will be delivered during this visit in which the Harmony management will provide an update on the Tshepong/Phakisa integration and a general operational and strategic overview of the Company. Please refer to these presentations on Harmony's website or www.harmony.co.za/investors/news-and-. . .
Company Results
Revenue from continuing operations lowered to R21.4 billion (R26.1 billion). Profit before interest and taxation tumbled to R487 million (R1.3 billion). Profit attributable to owners dived to R48 million (R753 million). Furthermore, headline earnings per share from continuing operations dipped to. . .
World Markets (Spot Prices)
| | | | | |
| --- | --- | --- | --- | --- |
| Name | Time | RP | Move | % Move |
| JSE Overall | 17:00 | 56588.99 | 426.69 | 0.76% |
| JSE Top 40 | 17:00 | 50101.48 | 366.97 | 0.74% |
| JSE Financial | 17:00 | 43042.24 | 546.96 | 1.29% |
| JSE Industrial | 17:00 | 84792.94 | 509.42 | 0.60% |
| JSE Indust 25 | 17:00 | 76918.32 | 457.30 | 0.60% |
| JSE Resource | 17:00 | 34885.55 | 175.59 | 0.51% |
| JSE Gold | 17:00 | 1332.55 | -21.23 | -1.57% |
| USD / ZAR | 19:59 | 13.1855 | 0.0367 | 0.28% |
| GBP / ZAR | 19:55 | 16.8494 | 0.0343 | 0.20% |
| EUR / ZAR | 19:55 | 15.5693 | 0.0320 | 0.21% |
| NZD / ZAR | 19:59 | 9.5069 | 0.0035 | 0.04% |
| AUD / ZAR | 19:55 | 10.4291 | 0.0234 | 0.22% |
| USD / JPY | 19:59 | 109.3670 | 0.4160 | 0.38% |
| EUR / USD | 19:59 | 1.1811 | 0.0002 | 0.01% |
| GBP / USD | 19:59 | 1.2802 | 0.0001 | 0.01% |
| BTC / USD | 19:59 | 4205.49 | 67.12 | 1.62% |
| BCH / USD | 19:59 | 630.24 | -43.95 | -6.52% |
| BTC / ZAR | 19:59 | 61084.00 | 692.00 | 1.15% |
| ETH / USD | 19:59 | 322.02 | 4.54 | 1.43% |

| | | | | |
| --- | --- | --- | --- | --- |
| Name | Time | RP | Move | % Move |
| LTC / USD | 19:59 | 51.69 | -2.44 | -4.50% |
| DJ Futures | 19:58 | 21799.00 | 4.00 | 0.02% |
| DJ Ind | 19:58 | 21822.24 | -77.65 | -0.35% |
| SP 500 | 19:31 | 2443.76 | -0.28 | -0.01% |
| Nasdaq | 19:58 | 6270.26 | -27.22 | -0.43% |
| FTSE 100 | 17:42 | 7407.06 | 24.41 | 0.33% |
| DAX | 18:08 | 12180.83 | 6.53 | 0.05% |
| CAC40 | 18:08 | 5113.13 | -2.26 | -0.04% |
| Nikkei | 08:30 | 19353.77 | -30.07 | -0.16% |
| Shanghai | 09:30 | 3271.51 | -16.19 | -0.49% |
| Hang-Seng | 10:28 | 27518.60 | 116.93 | 0.43% |
| ASX All | 08:42 | 5801.70 | 9.00 | 0.16% |
| NZSE 50 | 09:02 | 7868.41 | -11.05 | -0.14% |
| Gold $ | 19:59 | 1286.38 | -3.85 | -0.30% |
| Gold R | 19:59 | 16947.61 | -18.92 | -0.11% |
| Gold R/kg | 19:58 | 545110 | -364 | -0.07% |
| Brent Crude | 19:58 | 51.85 | -0.02 | -0.04% |
| Silver $ | 19:59 | 16.9630 | -0.0960 | -0.56% |
| Platinum $ | 19:59 | 979.10 | 3.45 | 0.35% |
| Palladium $ | 19:58 | 931.42 | -.58 | -0.06% |
| R186 | 17:32 | 8.58 | 0.02 | 0.18% |
| R204 | 17:25 | 6.97 | -0.04 | -0.57% |
| R207 | 17:17 | 7.34 | 0.00 | 0.07% |
Click here for the Sharenet Spot Price page
The JSE Today
Trading Statistics
| Date | Adv. | Decl. | Unch. | Actives | Volume | Value | Trades | Orders |
| --- | --- | --- | --- | --- | --- | --- | --- | --- |
| 24/08/2017 | 206 | 147 | 48 | 401 | 424,198,831 | R28,402,698,070 | 326042 | 2562834 |
| 23/08/2017 | 144 | 194 | 51 | 389 | 309,753,923 | R20,042,639,205 | 249024 | 2522094 |
| 22/08/2017 | 233 | 124 | 60 | 417 | 277,492,638 | R19,121,095,913 | 243726 | 2443480 |
| 21/08/2017 | 188 | 136 | 65 | 389 | 203,864,089 | R15,568,794,873 | 200343 | 2189593 |
| 18/08/2017 | 137 | 178 | 54 | 369 | 222,151,844 | R16,475,329,166 | 201289 | 1221121 |
* Includes all listed instruments on the JSE
---
---
---
Index Summary
| | | | |
| --- | --- | --- | --- |
| Index Name | RP | Move | % Move |
| Top 40 | 50,101.48 | 366.97 | 0.74% |
| Industrial | 84,792.94 | 509.42 | 0.60% |
| Mid Cap | 76,285.60 | 730.72 | 0.97% |
| Small Cap | 58,954.21 | 258.13 | 0.44% |
| Resource 20 | 34,885.55 | 175.59 | 0.51% |
| Industrial 25 | 76,918.32 | 457.30 | 0.60% |
| Financial 15 | 15,849.78 | 245.05 | 1.57% |
| Financial & Ind. 30 | 79,864.74 | 631.78 | 0.80% |
| All Share | 56,588.99 | 426.69 | 0.76% |
| Oil & Gas | 7,195.69 | .00 | 0.00% |
| Mining | 25,609.59 | 132.46 | 0.52% |
| Gold Mining | 1,332.55 | -21.23 | -1.57% |
| Platinum Mining | 19.95 | .34 | 1.73% |
| GENERAL MINING | 7,691.14 | 55.97 | 0.73% |
| Oil & Gas Producers | 38,689.88 | .00 | 0.00% |
| Basic Materials | 24,598.14 | 133.30 | 0.54% |
| Chemicals | 20,086.79 | -41.25 | -0.20% |
| Forestry & Paper | 63,560.37 | 850.19 | 1.36% |
| Industrial Metals | 11,205.99 | 203.52 | 1.85% |
| Industrials | 48,543.47 | 586.35 | 1.22% |
| General Industrials | 182.76 | 1.04 | 0.57% |
| Consumer Goods | 77,529.25 | -221.87 | -0.29% |
| Automobiles & Parts | 4,297.94 | -67.94 | -1.56% |
| Household Goods | 408.95 | -44 | -9.81% |
| Health Care | 7,442.23 | 143.76 | 1.97% |
| Beverages | 227.24 | -1.50 | -0.66% |

| | | | |
| --- | --- | --- | --- |
| Index Name | RP | Move | % Move |
| Food Producers | 9,845.26 | 52.23 | 0.53% |
| Personal Goods | 1,163.46 | 16.28 | 1.42% |
| Consumer Services | 22,598.28 | 150.63 | 0.67% |
| General Retailers | 7,019.24 | 35.68 | 0.51% |
| Travel & Leisure | 4,986.62 | 61.88 | 1.26% |
| Media | 655.90 | 5.26 | 0.81% |
| Support Services | 1,998.11 | 77.94 | 4.06% |
| Telecommunications | 7,315.81 | 125.39 | 1.74% |
| Financials | 43,042.24 | 546.96 | 1.29% |
| Banks | 8,133.91 | 118.99 | 1.48% |
| Non-life Insurance | 68,587.58 | 1160.35 | 1.72% |
| Life Insurance | 38,831.82 | 804.77 | 2.12% |
| General Financial | 3,976.58 | 37.94 | 0.96% |
| Technology | 47,811.10 | 99.64 | 0.21% |
| SHARIAH TOP40 | 3,116.31 | -5 | -0.15% |
| FTSE/JSE SHARIAH ALL | 3,509.23 | 4 | 0.12% |
| COAL MINING | 15,586.02 | 382 | 2.51% |
| FTSE JSE Fledgling | 7,468.86 | -104 | -1.38% |
| FTSE/JSE TOP 40 USD | 4,083.48 | 586 | 16.76% |
| FTSE/JSE Alt X | 1,173.76 | 3 | 0.22% |
| SA LISTED PROPERTY | 651.59 | 2.91 | 0.45% |
| CAPPED PROPERTY | 525.37 | | 0.61% |
| RESOURCE | 19,626.81 | 106 | 0.54% |
| DIVIDEND PLUS | 222.67 | 3 | 1.34% |
| FTSE/JSE RAFI 40 | 10,474.67 | 89 | 0.86% |
| Capped Top 40 | 26,180.16 | 187 | 0.72% |
| Capped All Share | 28,524.85 | 214 | 0.76% |
| JSE TABACO | 10,483.78 | 242 | 2.36% |
Click here for the Sharenet Index Summary page
---
Latest Consensus Changes**

| | | | |
| --- | --- | --- | --- |
| Code | Company Name | Status | Updated |
| MTN | MTN GROUP LIMITED | HOLD | 21/08/2017 |
| ANG | ANGLOGOLD ASHANTI LIMITED | HOLD | 21/08/2017 |
| SBK | STANDARD BANK GROUP LIMIT... | HOLD | 21/08/2017 |
| EXX | EXXARO RESOURCES LIMITED | BUY | 21/08/2017 |
| MPT | MPACT LIMITED | BUY | 18/08/2017 |

Results Expected**

| | | |
| --- | --- | --- |
| Expected | Company Name | Fin. Date |
| 25/08/2017 | ADCOCK | June 2017 (Final) |
| 25/08/2017 | ATLATSA | June 2017 (Interim) |
| 25/08/2017 | BASREAD | June 2017 (Interim) |
| 25/08/2017 | BUFFALO | June 2017 (Interim) |
| 25/08/2017 | ETHOSCAP | June 2017 (Final) |
---
Recent Dividends**

| | | | | |
| --- | --- | --- | --- | --- |
| Share Name | Dec-Date | LDT | Pay-Date | Amount |
| TRNPACO | 23/08/17 | 12/09/17 | 18/09/17 | ZAR 0.7200 |
| ARROWA | 23/08/17 | 12/09/17 | 18/09/17 | ZAR 0.2205 |
| GRINDROD PREF | 23/08/17 | 12/09/17 | 18/09/17 | ZAR 4.5800 |
| M-R-HLD | 23/08/17 | 03/10/17 | 09/10/17 | ZAR 0.4500 |
| IMPERIAL | 22/08/17 | 19/09/17 | 26/09/17 | ZAR 3.3000 |

Ex Div**

| | | | | |
| --- | --- | --- | --- | --- |
| Share Name | Dec-Date | LDT | Pay-Date | Amount |
| FIRSTRANDB-P | 27/07/17 | 22/08/17 | 28/08/17 | ZAR 3.9358 |
| MTN GROUP | 03/08/17 | 22/08/17 | 28/08/17 | ZAR 2.5000 |
| NEDBANK-P | 02/08/17 | 22/08/17 | 28/08/17 | ZAR 0.4339 |
| SABVEST | 31/07/17 | 22/08/17 | 28/08/17 | ZAR 0.2600 |
| SABVEST-N | 31/07/17 | 22/08/17 | 28/08/17 | ZAR 0.2600 |
---
Upcoming AGMs**

| | | | |
| --- | --- | --- | --- |
| Code | Company Name | Date | Status |
| PSV | PSV Holdings Ltd. | 24/08/2017 | Confirmed |
| TKG | Telkom SA SOC Ltd. | 24/08/2017 | Confirmed |
| TKGA | Telkom SA SOC Ltd. | 24/08/2017 | Confirmed |
| TKGB | Telkom SA SOC Ltd. | 24/08/2017 | Confirmed |
| SSS | Stor-Age Property REIT Ltd. | 24/08/2017 | Confirmed |
---
Stock Exchange News Service
Click here for more SENS news
---