Monday, 21 August 2017 - 20:00
Charts
Todays Sharenet VIEWS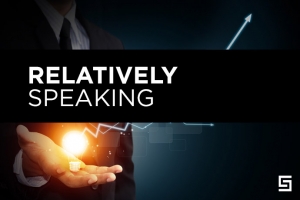 Dwaine van Vuuren

Status of our pairs trade & some important lessons on merits of pairs trading
---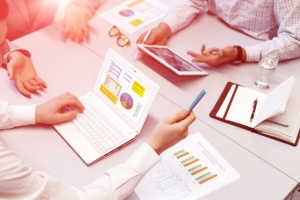 Jeremy Woods: Out of the Woods

ArcelorMittal, SA's biggest steel producer, is working hard to increase profits in a depressed economy.
---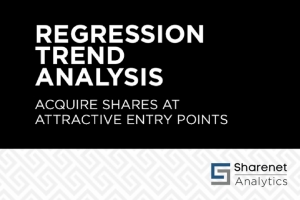 Dwaine van Vuuren

Sharenet Analytics is excited to announce the launch of the Regression Trend Analyser (RTA), to help you spot more trading opportunities on the JSE.
---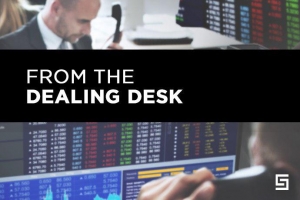 Sharenet

Sasol released its FY2017 results this morning and after a quick glance, it looks somewhat disappointing.
---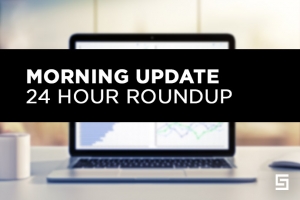 Sharenet

Trump's chief strategist resigned, adding to a piling list of things falling apart in the Trump Administration
Top News
The main company owned by South Africa's Gupta brothers, business friends of President Jacob Zuma, said on Monday it would sell its media assets - investments caught up in an influence-peddling scandal.

---

Ten U.S. sailors were missing after a collision between a destroyer and a tanker east of Singapore on Monday, the second involving a U.S. warship and a merchant ship in Asia in about two months, triggering a fleet-wide probe of operations and training.

---

The moon blacked out the sun on Monday as the first coast-to-coast total solar eclipse in the United States in nearly a century began over the West Coast, while millions of Americans looked skyward in wonder through protective glasses, telescopes and cameras.

---
Company Results
Revenue for the interim period was higher at USD2.1 billion (USD2.0 billion) whilst gross profit lowered to USD325 million (USD429 million). Operating loss worsened to USD65 million (profit of USD287 million). Loss attributable to equity shareholders came in to USD176 million (profit of USD52 million). In addition, headline loss per share were USD22cps (earnings of USD23cps). Outlook Production, overhead and cost estimates assume neither labour interruptions or power disruptions, no. . .
World Markets (Spot Prices)
| | | | | |
| --- | --- | --- | --- | --- |
| Name | Time | RP | Move | % Move |
| JSE Overall | 17:00 | 55450.53 | 146.30 | 0.26% |
| JSE Top 40 | 17:00 | 49029.00 | 99.13 | 0.20% |
| JSE Financial | 17:00 | 42286.78 | 49.99 | 0.12% |
| JSE Industrial | 17:00 | 82772.62 | 88.61 | 0.11% |
| JSE Indust 25 | 17:00 | 75006.59 | 64.72 | 0.09% |
| JSE Resource | 17:00 | 34393.33 | 258.97 | 0.76% |
| JSE Gold | 17:00 | 1403.79 | -6.74 | -0.48% |
| USD / ZAR | 19:59 | 13.1565 | 0.0081 | 0.06% |
| GBP / ZAR | 19:55 | 16.9402 | 0.0386 | 0.23% |
| EUR / ZAR | 19:55 | 15.5464 | 0.0779 | 0.50% |
| NZD / ZAR | 19:59 | 9.6442 | 0.0302 | 0.31% |
| AUD / ZAR | 19:55 | 10.4468 | 0.0162 | 0.16% |
| USD / JPY | 19:59 | 108.7090 | -0.4320 | -0.40% |
| EUR / USD | 19:59 | 1.1819 | 0.0059 | 0.50% |
| GBP / USD | 19:59 | 1.2904 | 0.0029 | 0.23% |
| BTC / USD | 19:59 | 3995.51 | -65.83 | -1.62% |
| BTC / ZAR | 19:59 | 59015.00 | -2787.00 | -4.51% |
| ETH / USD | 19:59 | 329.96 | 32.13 | 10.79% |
| LTC / USD | 19:59 | 46.88 | 1.14 | 2.49% |

| | | | | |
| --- | --- | --- | --- | --- |
| Name | Time | RP | Move | % Move |
| DJ Futures | 19:58 | 21660.00 | -19.00 | -0.09% |
| DJ Ind | 19:58 | 21682.63 | -68.10 | -0.31% |
| SP 500 | 19:31 | 2427.24 | 1.69 | 0.07% |
| Nasdaq | 19:58 | 6205.96 | -15.95 | -0.26% |
| FTSE 100 | 17:46 | 7318.88 | -.55 | -0.01% |
| DAX | 18:10 | 12065.99 | -99.20 | -0.82% |
| CAC40 | 18:10 | 5087.59 | -26.56 | -0.52% |
| Nikkei | 08:32 | 19393.13 | -309.50 | -1.57% |
| Shanghai | 09:28 | 3286.91 | 18.19 | 0.56% |
| Hang-Seng | 10:28 | 27154.68 | -189.54 | -0.69% |
| ASX All | 08:35 | 5780.00 | -18.50 | -0.32% |
| NZSE 50 | 07:48 | 7867.78 | -5.77 | -0.07% |
| Gold $ | 19:59 | 1292.82 | 7.30 | 0.57% |
| Gold R | 19:59 | 17011.83 | 113.71 | 0.67% |
| Gold R/kg | 19:58 | 546509 | 3234 | 0.60% |
| Brent Crude | 19:48 | 51.87 | 1.12 | 2.21% |
| Silver $ | 19:59 | 17.0300 | 0.0710 | 0.42% |
| Platinum $ | 19:59 | 982.23 | 3.29 | 0.34% |
| Palladium $ | 19:59 | 937.14 | 12.14 | 1.31% |
| R186 | 17:27 | 8.51 | -0.01 | -0.12% |
| R204 | 16:58 | 7.04 | -0.01 | -0.14% |
| R207 | 16:58 | 7.29 | -0.01 | -0.14% |
Click here for the Sharenet Spot Price page
The JSE Today
Trading Statistics
| Date | Adv. | Decl. | Unch. | Actives | Volume | Value | Trades | Orders |
| --- | --- | --- | --- | --- | --- | --- | --- | --- |
| 21/08/2017 | 188 | 136 | 65 | 389 | 203,864,089 | R15,568,794,873 | 200343 | 2189593 |
| 18/08/2017 | 137 | 178 | 54 | 369 | 222,151,844 | R16,475,329,166 | 201289 | 1221121 |
| 17/08/2017 | 140 | 195 | 58 | 393 | 232,946,528 | R16,179,099,118 | 222532 | 2462790 |
| 16/08/2017 | 187 | 157 | 63 | 407 | 266,291,893 | R22,146,994,190 | 253989 | 2360342 |
| 15/08/2017 | 134 | 217 | 63 | 414 | 217,425,091 | R13,497,943,869 | 188326 | 2284281 |
* Includes all listed instruments on the JSE
---
---
---
Index Summary
| | | | |
| --- | --- | --- | --- |
| Index Name | RP | Move | % Move |
| Top 40 | 49,029.00 | 99.13 | 0.20% |
| Industrial | 82,772.62 | 88.61 | 0.11% |
| Mid Cap | 75,025.76 | 578.87 | 0.78% |
| Small Cap | 58,624.70 | 307.09 | 0.53% |
| Resource 20 | 34,393.33 | 258.97 | 0.76% |
| Industrial 25 | 75,006.59 | 64.72 | 0.09% |
| Financial 15 | 15,498.78 | 20.50 | 0.13% |
| Financial & Ind. 30 | 78,012.56 | 18.46 | 0.02% |
| All Share | 55,450.53 | 146.30 | 0.26% |
| Oil & Gas | 7,195.69 | .00 | 0.00% |
| Mining | 25,193.26 | 240.92 | 0.97% |
| Gold Mining | 1,403.79 | -6.74 | -0.48% |
| Platinum Mining | 19.97 | .24 | 1.22% |
| GENERAL MINING | 7,468.97 | 83.85 | 1.14% |
| Oil & Gas Producers | 38,689.88 | .00 | 0.00% |
| Basic Materials | 24,265.15 | 203.01 | 0.84% |
| Chemicals | 20,209.43 | 118.97 | 0.59% |
| Forestry & Paper | 62,181.73 | 325.23 | 0.53% |
| Industrial Metals | 11,010.00 | 137.26 | 1.26% |
| Industrials | 47,402.64 | 357.17 | 0.76% |
| General Industrials | 180.68 | .70 | 0.39% |
| Consumer Goods | 76,640.71 | -12.15 | -0.02% |
| Automobiles & Parts | 4,506.27 | .00 | 0.00% |
| Household Goods | 439.97 | -3 | -0.73% |
| Health Care | 7,256.53 | 12.14 | 0.17% |
| Beverages | 228.39 | -.45 | -0.20% |

| | | | |
| --- | --- | --- | --- |
| Index Name | RP | Move | % Move |
| Food Producers | 9,590.18 | -24.82 | -0.26% |
| Personal Goods | 1,127.30 | .99 | 0.09% |
| Consumer Services | 21,808.08 | 42.14 | 0.19% |
| General Retailers | 6,851.88 | 66.95 | 0.99% |
| Travel & Leisure | 4,838.48 | -.67 | -0.01% |
| Media | 630.20 | -.26 | -0.04% |
| Support Services | 1,973.70 | 21.74 | 1.11% |
| Telecommunications | 7,271.78 | -46.23 | -0.63% |
| Financials | 42,286.78 | 49.99 | 0.12% |
| Banks | 7,951.40 | 23.64 | 0.30% |
| Non-life Insurance | 67,797.27 | 1718.06 | 2.60% |
| Life Insurance | 37,530.08 | -16.51 | -0.04% |
| General Financial | 3,877.57 | 7.65 | 0.20% |
| Technology | 47,695.47 | 324.23 | 0.68% |
| SHARIAH TOP40 | 3,096.25 | 10 | 0.32% |
| FTSE/JSE SHARIAH ALL | 3,478.02 | 14 | 0.41% |
| COAL MINING | 14,787.06 | 628 | 4.44% |
| FTSE JSE Fledgling | 7,595.06 | 116 | 1.55% |
| FTSE/JSE TOP 40 USD | 4,001.76 | 504 | 14.42% |
| FTSE/JSE Alt X | 1,175.44 | -5 | -0.42% |
| SA LISTED PROPERTY | 655.23 | -.81 | -0.12% |
| CAPPED PROPERTY | 528.30 | | -0.13% |
| RESOURCE | 19,361.12 | 162 | 0.84% |
| DIVIDEND PLUS | 217.80 | 2 | 0.77% |
| FTSE/JSE RAFI 40 | 10,302.44 | 28 | 0.28% |
| Capped Top 40 | 25,692.45 | 61 | 0.24% |
| Capped All Share | 28,001.03 | 82 | 0.29% |
| JSE TABACO | 10,350.38 | 49 | 0.48% |
Click here for the Sharenet Index Summary page
---
Latest Consensus Changes**

| | | | |
| --- | --- | --- | --- |
| Code | Company Name | Status | Updated |
| MPT | MPACT LIMITED | BUY | 18/08/2017 |
| GFI | GOLD FIELDS LIMITED | BUY | 18/08/2017 |
| NPN | NASPERS LIMITED | BUY | 17/08/2017 |
| EXX | EXXARO RESOURCES LIMITED | BUY | 17/08/2017 |
| EMI | EMIRA PROPERTY FUND | SELL | 17/08/2017 |

Results Expected**

| | | |
| --- | --- | --- |
| Expected | Company Name | Fin. Date |
| 22/08/2017 | BHPBILL | June 2017 (Final) |
| 22/08/2017 | BHPBILL5 | June 2017 (Final) |
| 22/08/2017 | DEFCAP | June 2017 (Final) |
| 22/08/2017 | GROUP 5 | June 2017 (Final) |
| 22/08/2017 | IMPERIAL | June 2017 (Final) |
---
Recent Dividends**

| | | | | |
| --- | --- | --- | --- | --- |
| Share Name | Dec-Date | LDT | Pay-Date | Amount |
| ARB | 18/08/17 | 12/09/17 | 18/09/17 | ZAR 0.2500 |
| RBP CONV | 18/08/17 | 12/09/17 | 18/09/17 | ZAR 354.7900 |
| ARB | 18/08/17 | 12/09/17 | 18/09/17 | ZAR 0.1000 |
| TRUWTHS | 17/08/17 | 12/09/17 | 18/09/17 | ZAR 1.8200 |
| HARMONY | 17/08/17 | 10/10/17 | 16/10/17 | ZAR 0.3500 |

Ex Div**

| | | | | |
| --- | --- | --- | --- | --- |
| Share Name | Dec-Date | LDT | Pay-Date | Amount |
| IMPL CONV | 26/07/17 | 15/08/17 | 21/08/17 | ZAR 250.0000 |
| KUMBA | 25/07/17 | 15/08/17 | 21/08/17 | ZAR 15.9700 |
| BATS | 27/07/17 | 15/08/17 | 28/09/17 | GBP 0.5650 |
| TOWER | 31/07/17 | 15/08/17 | 21/08/17 | ZAR 0.3868 |
| SERE | 25/07/17 | 15/08/17 | 01/09/17 | EUR 0.0150 |
---
Upcoming AGMs**

| | | | |
| --- | --- | --- | --- |
| Code | Company Name | Date | Status |
| IPF | Investec Property Fund Ltd. | 21/08/2017 | Confirmed |
| NVE | NVest Financial Holdings Ltd. | 21/08/2017 | Confirmed |
| SOV | Sovereign Food Investments Ltd. | 22/08/2017 | Confirmed |
| ADR | Adcorp Holdings Ltd. | 23/08/2017 | Confirmed |
| AME | African Media Entertainment Ltd. | 23/08/2017 | Confirmed |
---
Stock Exchange News Service
Click here for more SENS news
---