Monday, 28 August 2017 - 20:00
Charts
Todays Sharenet VIEWS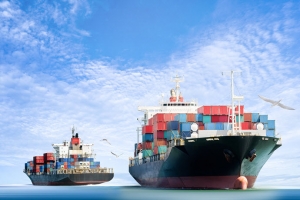 Jeremy Woods: Out of the Woods

The world's biggest shipping-container company gets back into the game with 182 000 new containers.
---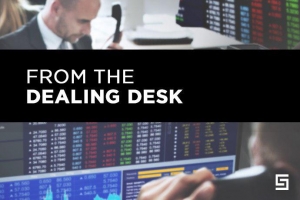 Sharenet

Retailers have been going through a tough time in the past 12 months
---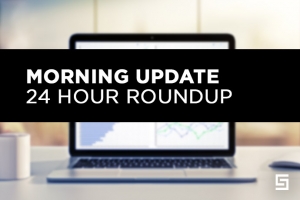 Sharenet

SA markets pulled back towards the end of Friday's session to close marginally higher.
Top News
South Africa's rand slipped at the start of the week, reversing gains from the previous session, ahead of a slew of economic data in the coming days that could give clues on the health of the economy.

---

The epic flooding that Tropical Storm Harvey unleashed on Houston will likely worsen as federal engineers release water from overflowing reservoirs to keep it from jumping dams and surging uncontrollably into the homes they protect, officials said on Monday.

---

An Indian judge sentenced a self-styled "godman", whose followers went on a deadly rampage after he was convicted of rape last week, to 20 years' jail on Monday, but a shoot-to-kill order, curfew and heavy police presence kept protesters at bay.

---
Company Results
Contract revenue for the interim period lowered to R2.3 billion (2016: R2.5 billion). Operating loss was recorded at R458.8 million (2016: profit of R73.5 million). Loss attributable to owners of the company came to R475.3 million (2016: profit of R39.2 million). Furthermore, headline loss per share from continuing operations was 295.16 cents per share (2016: headline earnings of 53.39 cents per share). Dividends Due to the difficult trading environment and need to retain working cap. . .
World Markets (Spot Prices)
| | | | | |
| --- | --- | --- | --- | --- |
| Name | Time | RP | Move | % Move |
| JSE Overall | 17:00 | 56555.62 | -100.26 | -0.18% |
| JSE Top 40 | 17:00 | 50058.29 | -117.04 | -0.23% |
| JSE Financial | 17:00 | 43062.25 | 15.44 | 0.04% |
| JSE Industrial | 17:00 | 84388.26 | -358.21 | -0.42% |
| JSE Indust 25 | 17:00 | 76478.23 | -377.72 | -0.49% |
| JSE Resource | 17:00 | 35180.38 | 75.37 | 0.21% |
| JSE Gold | 17:00 | 1354.55 | 23.60 | 1.77% |
| USD / ZAR | 19:59 | 13.0323 | -0.0023 | -0.02% |
| GBP / ZAR | 19:55 | 16.8253 | 0.1053 | 0.63% |
| EUR / ZAR | 19:55 | 15.6032 | 0.0941 | 0.61% |
| NZD / ZAR | 19:59 | 9.4637 | 0.0258 | 0.27% |
| AUD / ZAR | 19:55 | 10.3818 | 0.0596 | 0.58% |
| USD / JPY | 19:59 | 109.0880 | -0.2730 | -0.25% |
| EUR / USD | 19:59 | 1.1977 | 0.0054 | 0.45% |
| GBP / USD | 19:59 | 1.2938 | 0.0061 | 0.47% |
| BTC / USD | 19:38 | 4327.25 | -29.92 | -0.69% |
| BCH / USD | 06:16 | 602.24 | -14.43 | -2.34% |
| BTC / ZAR | 06:16 | 61793.00 | -426.00 | -0.68% |
| ETH / USD | 06:16 | 342.02 | -5.80 | -1.67% |

| | | | | |
| --- | --- | --- | --- | --- |
| Name | Time | RP | Move | % Move |
| LTC / USD | 06:16 | 60.01 | -0.85 | -1.40% |
| DJ Futures | 19:48 | 21776.00 | -33.00 | -0.15% |
| DJ Ind | 19:58 | 21789.90 | -23.77 | -0.11% |
| SP 500 | 19:31 | 2440.71 | -2.34 | -0.10% |
| Nasdaq | 19:58 | 6277.79 | 12.15 | 0.19% |
| FTSE 100 | 25/08 | 7401.46 | -5.60 | -0.08% |
| DAX | 18:08 | 12123.47 | -44.47 | -0.37% |
| CAC40 | 18:08 | 5079.75 | -24.58 | -0.48% |
| Nikkei | 08:32 | 19449.90 | -2.71 | -0.01% |
| Shanghai | 09:30 | 3362.65 | 31.13 | 0.93% |
| Hang-Seng | 10:30 | 27863.29 | 15.13 | 0.05% |
| ASX All | 08:42 | 5771.20 | -32.20 | -0.55% |
| NZSE 50 | 07:48 | 7826.87 | -30.94 | -0.39% |
| Gold $ | 19:59 | 1309.04 | 18.16 | 1.41% |
| Gold R | 19:59 | 17058.49 | 235.36 | 1.40% |
| Gold R/kg | 19:58 | 548405 | 7541 | 1.39% |
| Brent Crude | 19:48 | 51.82 | -0.60 | -1.14% |
| Silver $ | 19:59 | 17.4230 | 0.3740 | 2.19% |
| Platinum $ | 19:59 | 986.00 | 13.00 | 1.34% |
| Palladium $ | 19:59 | 935.07 | 6.07 | 0.65% |
| R186 | 17:25 | 8.57 | -0.01 | -0.12% |
| R204 | 17:09 | 7.00 | 0.01 | 0.21% |
| R207 | 17:09 | 7.32 | 0.01 | 0.14% |
Click here for the Sharenet Spot Price page
The JSE Today
Trading Statistics
| Date | Adv. | Decl. | Unch. | Actives | Volume | Value | Trades | Orders |
| --- | --- | --- | --- | --- | --- | --- | --- | --- |
| 28/08/2017 | 186 | 165 | 42 | 393 | 198,004,384 | R12,696,024,025 | 174479 | 810998 |
| 25/08/2017 | 158 | 177 | 77 | 412 | 298,122,976 | R17,914,556,838 | 248928 | 2542944 |
| 24/08/2017 | 206 | 147 | 48 | 401 | 424,198,831 | R28,402,698,070 | 326042 | 2562834 |
| 23/08/2017 | 144 | 194 | 51 | 389 | 309,753,923 | R20,042,639,205 | 249024 | 2522094 |
| 22/08/2017 | 233 | 124 | 60 | 417 | 277,492,638 | R19,121,095,913 | 243726 | 2443480 |
* Includes all listed instruments on the JSE
---
---
---
Index Summary
| | | | |
| --- | --- | --- | --- |
| Index Name | RP | Move | % Move |
| Top 40 | 50,058.29 | -117.04 | -0.23% |
| Industrial | 84,388.26 | -358.21 | -0.42% |
| Mid Cap | 76,412.43 | -38.72 | -0.05% |
| Small Cap | 59,358.83 | 487.51 | 0.83% |
| Resource 20 | 35,180.38 | 75.37 | 0.21% |
| Industrial 25 | 76,478.23 | -377.72 | -0.49% |
| Financial 15 | 15,877.41 | -13.25 | -0.08% |
| Financial & Ind. 30 | 79,598.41 | -278.41 | -0.35% |
| All Share | 56,555.62 | -100.26 | -0.18% |
| Oil & Gas | 7,195.69 | .00 | 0.00% |
| Mining | 25,983.44 | 73.46 | 0.28% |
| Gold Mining | 1,354.55 | 23.60 | 1.77% |
| Platinum Mining | 20.39 | .17 | 0.84% |
| GENERAL MINING | 7,798.59 | 1.27 | 0.02% |
| Oil & Gas Producers | 38,689.88 | .00 | 0.00% |
| Basic Materials | 24,819.55 | 50.91 | 0.21% |
| Chemicals | 20,150.26 | 58.98 | 0.29% |
| Forestry & Paper | 62,970.25 | -77.92 | -0.12% |
| Industrial Metals | 11,176.80 | -138.11 | -1.22% |
| Industrials | 48,745.02 | 134.36 | 0.28% |
| General Industrials | 184.45 | .70 | 0.38% |
| Consumer Goods | 77,893.95 | 171.90 | 0.22% |
| Automobiles & Parts | 4,184.72 | 22.65 | 0.54% |
| Household Goods | 417.60 | -3 | -0.73% |
| Health Care | 7,638.44 | 113.15 | 1.50% |
| Beverages | 230.29 | 2.01 | 0.88% |

| | | | |
| --- | --- | --- | --- |
| Index Name | RP | Move | % Move |
| Food Producers | 9,792.81 | -57.77 | -0.59% |
| Personal Goods | 1,171.35 | 7.49 | 0.64% |
| Consumer Services | 22,155.05 | -346.05 | -1.54% |
| General Retailers | 6,859.54 | -94.39 | -1.36% |
| Travel & Leisure | 5,011.75 | 5.28 | 0.11% |
| Media | 640.87 | -13.45 | -2.06% |
| Support Services | 1,968.46 | 24.94 | 1.28% |
| Telecommunications | 7,405.54 | 99.31 | 1.36% |
| Financials | 43,062.25 | 15.44 | 0.04% |
| Banks | 8,175.75 | -32.24 | -0.39% |
| Non-life Insurance | 68,814.89 | 586.78 | 0.86% |
| Life Insurance | 38,818.69 | -105.61 | -0.27% |
| General Financial | 3,963.57 | -2.34 | -0.06% |
| Technology | 48,886.50 | 244.99 | 0.50% |
| SHARIAH TOP40 | 3,144.72 | 12 | 0.39% |
| FTSE/JSE SHARIAH ALL | 3,535.22 | 11 | 0.30% |
| COAL MINING | 15,618.89 | -158 | -1.00% |
| FTSE JSE Fledgling | 7,498.32 | 8 | 0.11% |
| FTSE/JSE TOP 40 USD | 4,124.52 | 627 | 17.93% |
| FTSE/JSE Alt X | 1,172.95 | -9 | -0.76% |
| SA LISTED PROPERTY | 650.68 | 6.18 | 0.96% |
| CAPPED PROPERTY | 523.87 | | 0.95% |
| RESOURCE | 19,803.48 | 41 | 0.21% |
| DIVIDEND PLUS | 222.33 | -1 | -0.44% |
| FTSE/JSE RAFI 40 | 10,520.34 | 21 | 0.20% |
| Capped Top 40 | 26,240.29 | 6 | 0.02% |
| Capped All Share | 28,566.49 | -1 | -0.01% |
| JSE TABACO | 10,412.22 | 27 | 0.26% |
Click here for the Sharenet Index Summary page
---
Latest Consensus Changes**

| | | | |
| --- | --- | --- | --- |
| Code | Company Name | Status | Updated |
| S32 | SOUTH32 LIMITED | HOLD | 25/08/2017 |
| BLU | BLUE LABEL TELECOMS LTD | HOLD | 25/08/2017 |
| WHL | WOOLWORTHS HOLDINGS LIMIT... | HOLD | 24/08/2017 |
| GRF | GROUP FIVE LIMITED | SELL | 23/08/2017 |
| SHP | SHOPRITE HOLDINGS LIMITED | HOLD | 23/08/2017 |

Results Expected**

| | | |
| --- | --- | --- |
| Expected | Company Name | Fin. Date |
| 29/08/2017 | ADVANCED | June 2017 (Final) |
| 29/08/2017 | CASHBIL | June 2017 (Final) |
| 29/08/2017 | MUSTEK | June 2017 (Final) |
| 29/08/2017 | RAINBOW12 | June 2017 (Final) |
| 29/08/2017 | RCL | June 2017 (Final) |
---
Recent Dividends**

| | | | | |
| --- | --- | --- | --- | --- |
| Share Name | Dec-Date | LDT | Pay-Date | Amount |
| DSY B PREF | 25/08/17 | 12/09/17 | 18/09/17 | ZAR 5.2068 |
| ADCOCK | 25/08/17 | 12/09/17 | 18/09/17 | ZAR 0.7600 |
| MASSMART | 24/08/17 | 12/09/17 | 18/09/17 | ZAR 0.7600 |
| WOOLIES | 24/08/17 | 12/09/17 | 18/09/17 | ZAR 1.8000 |
| ONELOGIX | 24/08/17 | 03/10/17 | 09/10/17 | ZAR 0.0500 |

Ex Div**

| | | | | |
| --- | --- | --- | --- | --- |
| Share Name | Dec-Date | LDT | Pay-Date | Amount |
| FIRSTRANDB-P | 27/07/17 | 22/08/17 | 28/08/17 | ZAR 3.9358 |
| MTN GROUP | 03/08/17 | 22/08/17 | 28/08/17 | ZAR 2.5000 |
| NEDBANK-P | 02/08/17 | 22/08/17 | 28/08/17 | ZAR 0.4339 |
| SABVEST-N | 31/07/17 | 22/08/17 | 28/08/17 | ZAR 0.2600 |
| SABVEST | 31/07/17 | 22/08/17 | 28/08/17 | ZAR 0.2600 |
---
Upcoming AGMs**

| | | | |
| --- | --- | --- | --- |
| Code | Company Name | Date | Status |
| EQU | Equites Property Fund Ltd. | 28/08/2017 | Confirmed |
| L4L | Long4Life Ltd. | 28/08/2017 | Confirmed |
| PPC | PPC Ltd. | 28/08/2017 | Confirmed |
| GAI | Gaia Infrastructure Capital Ltd. | 29/08/2017 | Confirmed |
| ART | Argent Industrial Ltd. | 30/08/2017 | Confirmed |
---
Stock Exchange News Service
Click here for more SENS news
---