JOHANNESBURG (Reuters) – South Africa's manufacturing output rose 1% year-on-year in May after increasing by a revised 4.3% in April, the statistics agency said on Thursday.
Economists polled by Reuters had forecast a 1.4% year-on-year expansion.
On a month-on-month basis factory production fell by 1.5% in May after a 2.8% expansion in the previous month, said Statistics South Africa.
(Reporting by Mfuneko Toyana; Editing by Alison Williams)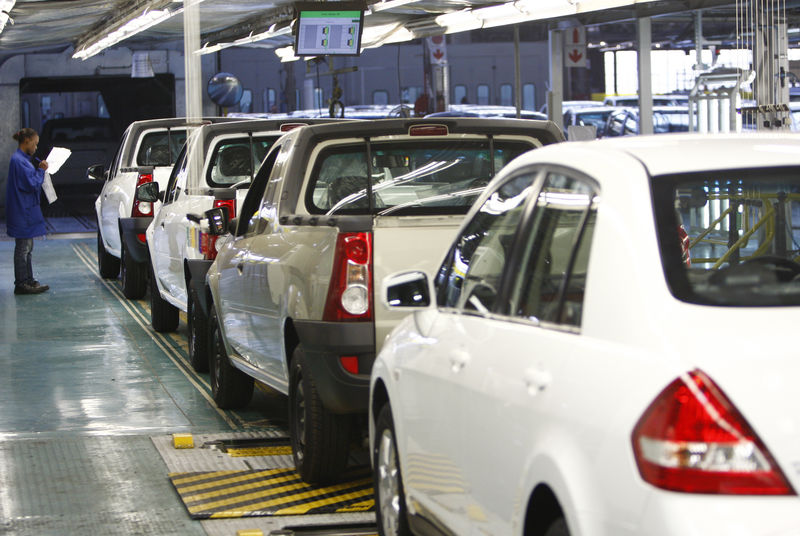 A worker inspects cars at Nissan's manufacturing plant in Rosslyn