In our VIEWS article on the 14th December 2016 we commented on how a J200:TOP40 P/E ratio of 24x was serving as huge "fundamental resistance" and that in the absence of any material earnings announcements, or major "animal spirits" willing to entertain new lifetime valuation highs, P/E's of above 24 were likely to severely limit JSE gains. On 16th January 2017, the SA TOP40 topped out on a P/E ratio of 24.5x and subsequently pulled back:
It is too early to tell how significant a pullback this is likely to be, but nobody can deny that there are significant headwinds to further JSE gains unless some pleasant surprises come via some large-cap earnings announcements. Sadly, the calendar for these announcements is fairly empty for the next two months, meaning that only two events can provide a launchpad for further JSE gains in the near future:
Corrective action, of the order of 3-5% that will pull down the P/E closer to 22 or 23x earnings.
An awakening of "animal spirits" propelling P/E's to as yet unseen highs
Our guess is that the odds favour the first option, and J200 levels of around 44,400 may provide a platform from which to rally again. Whether we get there in one foul swoop or by fits and starts is yet to be seen, but the theme is that the 6th December 2016 low is the actual medium-term low, and this pullback is likely to be a short-term pullback in an otherwise medium to long-term rally. The latter assumption comes from technical and fundamental evidence that the 2-year bear market in stocks is likely over. But that discussion is for another day.
Lest you are under the mistaken impression this is a mild over-stretch of P/E's, have a look at the 13-year chart below which shows that P/E's above 24 are now a full two standard deviations from the linear mean of 18.7 and is way off the 13-year arithmetic mean of 16.
Current overall market valuation conditions reminds one of the old classic Clint Eastwood quip from Dirty Harry: "Do you feel lucky punk? Well, do ya?"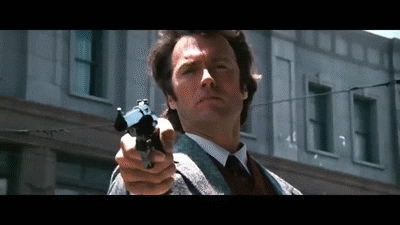 ---

Dwaine van Vuuren
Retail-side Research
RecessionAlert, PowerStocks Research

Dwaine van Vuuren is a full-time trader, global investor and stock-market researcher. His passion for numbers and keen research & analytic ability has helped grow RecessionALERT.com (US based) and PowerStocks Research into companies used by hundreds of hedge funds, brokerage firms, financial advisers and private investors around the world. An enthusiastic educator, he will have you trading and investing with confidence & discipline.
---