JOHANNESBURG (Reuters) – South African maize farmers are expected to harvest 33% more maize in the 2019/20 season compared with the previous season, boosted by favourable weather conditions, a Reuters survey showed on Wednesday.
South Africa's Crop Estimates Committee (CEC) is expected to forecast maize production at 14.959 million tonnes for the crop to be harvested in 2020, up from the 11.259 million tonnes planted last season, an average estimated by five traders and analysts showed.
Refinitiv Agriculture Research data pegs the harvest at 14.1 million tonnes.
The range of the survey of total maize estimates was between 14.5 million tonnes to 15.4 million tonnes.
The survey showed the crop is expected to consist of 8.672 million tonnes of white maize used mainly for human consumption, and 6.287 million tonnes of yellow maize used mainly in animal feed.
The harvest is expected to be 2.7% higher than the CEC's February's estimate of 14.560 million tonnes.
"It is very fortunate to harvest crop like this, which has helped farmers with their cash flow and as a result cattle prices have increased," said Wessel Lemmer, an agricultural economist with ABSA.
(Reporting by Tumelo Modiba; Editing by Aditya Soni)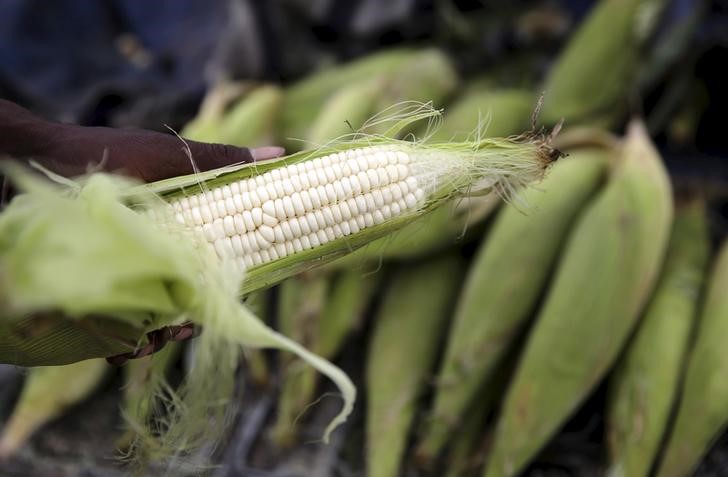 A hawker prepares a cob of corn at his makeshift shop in Soweto