JOHANNESBURG (Reuters) – South Africa's rand was stronger early on Wednesday, before the release of inflation data expected to show a modest pickup in consumer prices.
At 0640 GMT, the rand traded at 14.4600 versus the dollar, around 0.3% stronger than its previous close.
Statistics South Africa is due to release the Consumer Price Index (CPI) for December at 0800 GMT.
Economists polled by Reuters predict CPI will rise to 4.0% year-on-year from 3.6% in November, when it struck a roughly nine-year low.
Benign inflation readings allowed the South African Reserve Bank (SARB) to cut its main lending rate by 25 basis points last week to 6.25%, the first cut since July last year.
Analysts will scrutinise Wednesday's inflation print for clues as to whether the SARB will have scope for further rate cuts in the first half of this year.
Government bonds were also a shade stronger in early deals, with the yield on the benchmark 2026 bond down 1.5 basis points to 8.125%.
(Reporting by Alexander Winning; Editing by Shri Navaratnam)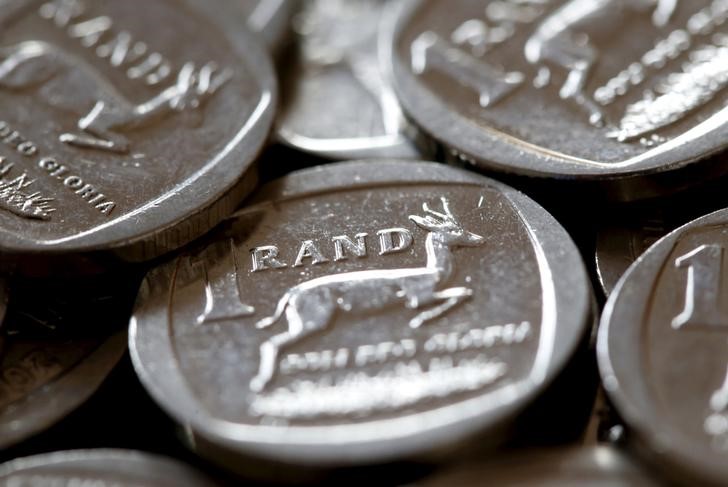 South African Rand coins are seen in this photo illustration