JOHANNESBURG (Reuters) – South Africa's rand was little changed early on Monday as investors held off from placing large bets while the governing African National Congress (ANC) party held an important meeting on the economy.
At 0650 GMT, the rand traded at 14.4520 versus the dollar, less than 0.1% firmer than its previous close.
ANC leaders were due to wrap up four days of meetings on Monday, with the flagging economy and struggling state-owned enterprises taking centre stage.
Statistics South Africa is scheduled to release consumer and producer inflation data this week, giving clues about whether price pressures are picking up in Africa's most industrialised economy.
Relatively benign inflation readings allowed the central bank to cut its main lending rate last week, with some analysts predicting another cut will follow in the first half of the year.
Government bonds were also flat early on Monday, with the yield on the benchmark 2026 instrument up 0.5 basis points at 8.185%.
(Reporting by Alexander Winning; Editing by Kim Coghill)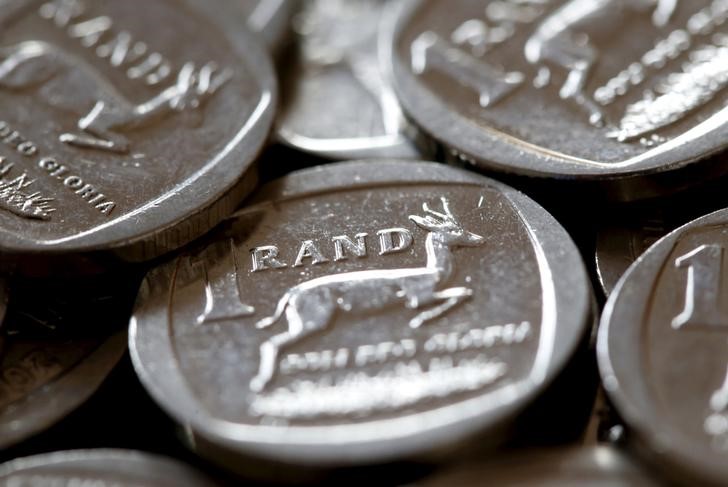 South African Rand coins are seen in this photo illustration