OVER R1MILLION

WORTH OF PRIZES TO BE WON!
Sharenet is proud to announce that KIA South Africa will be sponsoring StockPicks from 4 April 2016 - 30 November 2016.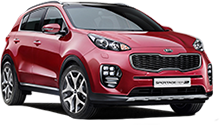 GRAND PRIZE
KIA Sportage
Register today, pick your stocks every month and you'll be in the running to WIN a brand new KIA SPORTAGE (RRP R400,000).
R500,000 in cash prizes
Every month KIA will also be giving away three cash prizes of R30,000, R15,000 and R5,000 awarded to the three best performers of the month. There'll also be a charity challenge later in the competition worth R100,000.
Sharenet products and services
Sharenet are giving away over R180,000 worth of products, including Sharenet charting software, stock market courses and seminar tickets.
2 x Stock market Lite study courses
8 x Advanced Charts realtime annual subscriptions
2 x Cycletrends annual subscriptions including live feeds
2 x PowerStocks annual subscriptions
2 x Premium Plus annual subscriptions
80 x Seminar tickets
16 x MySharenet annual accounts
HOW IT WORKS
First, you'll need to register - you can do that here!
Pick your stocks
Once you've registered you'll be asked to select five JSE stocks. You'll need to do this every month and you can choose when in the month you'd like to make your picks. It could make a difference!
Play every month
You can pick five different stocks or you can choose to double-up on one or two of them. Once your stocks are chosen you won't be able to make any further changes for that month, so do your research and make sure you're happy with your choices.
Real-life performance
Throughout the month your stock picks will reflect the performance of that share on the JSE. The better your stocks do in the real world the better your performance will be.
Points system
At the end of each month your points will be tallied up and the best performing portfolio will be that month's winner. Your points will also be added towards the final GRAND PRIZE. So choose your strategy carefully. (For more information on the points system click here.)
Prize giving
Cash prizes and Sharenet product prizes will be awarded monthly. The GRAND PRIZE will be awarded at the end of the 8 months.
FREE TO REGISTER AND PLAY
Anyone can play
StockPicks is open to all South African residents aged 18 or over, regardless of experience. It's the perfect platform from which to develop your knowledge of how the stock market works, test your theories and practice your trading skills. (T&Cs apply)
Pick your trading style
Do you have an interest in trading? Think you have a knack for picking winners? Or perhaps you're a conscientious researcher and believe in strong fundamentals? Regardless of your strategy you don't have to be an established trader with years of experience to compete in the KIA Sharenet StockPicks Challenge. All you need to do is register today!

HOW TO REGISTER
New to StockPicks?
If you're new to StockPicks just click on the Register tab above and follow the instructions. You'll also be asked to complete a mandatory survey after which you're ready to go.
Already registered?
If you're already registered, just Login, we may still require a few more details, but your Username & Password details will still be the same.
Play via Facebook
You can also run your StockPicks account via our Facebook page. Visit http://www.facebook.com/sharenetsa, click on Sharenet StockPicks tab and the StockPicks platform will appear.
Please note: To play StockPicks it is necessary for all registrants to supply their ID numbers. This is to prevent registration of multiple accounts and to protect all parties from fraud.