MarketTracker is the revolutionary new technical analysis software - guaranteed to make your life easier when it comes to tracking your investments and making critical decisions!
Why MarketTracker?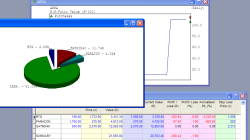 With hundreds of new features and a 20 year database of prices, MarketTracker has taken popular packages and improved on them drastically – giving you more value for money.
With improved portfolio reports and new indicators, MarketTracker has been designed to change the way you monitor your investments and make important decisions. Why spend hours trying to keep track of your shares when MarketTracker has everything you need at the click of a button?
When you need to make fast and accurate decisions, MarketTracker has all the tools (and more) to keep you in control of all your investments!
ADDED Features
MarketTracker uses familiar features you're used to with your existing technical analysis software. Various value-added features have been designed to help you monitor your portfolio. These include:
Graphs

Bar charts

Price charts

Candlesticks

The ability to change colour, lines etc

Export graphs or underlying data directly to Powerpoint, Excel or Word

Scan thousands of shares in seconds

Market statistics

SENS news browser
Includes a dynamic way to view and keep track of your individual portfolio, as well as a stop-loss management system!
PLUS many more!
WHO USES MarketTracker?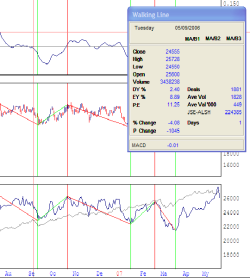 MarketTracker is one of the best technical analysis software package in the country used by many of the top financial institutions and thousands of private investors. If it works for them, it'll definitely work for you!
It's QUICK and EASY!
The software is easy to learn and use – it doesn't matter if you've had prior experience with other technical analysis software or not!
If you get stuck anywhere there are help options built into all the features. If you're still confused, then our highly acclaimed customer support is just a phone call away.
Don't get left behind! This software is only available to our Sharenet customers and gives you an added advantage over other investors. In the fast-paced world of investing and trading you'll come out on top with MarketTracker!
FREE TRIAL
If you would rather try out MarketTracker before buying it, click here to download a free 14 day trial. You will receive a limited database for demonstration purposes. To apply for the free trial, simply fill out the required fields and the download link will be sent to the email address provided.
BUY NOW!
Change the way you monitor your portfolio – make the right decision by purchasing MarketTracker for only R 4350 (incl VAT). The daily download service is also required to update the price database daily and costs R 260 (incl VAT) per month. Click here to buy MarketTracker now.
Welcome to the world of stress-free investing!