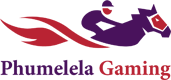 Phumelela interim results January 2017
Net income rose to R763.8 million (R749.5 million). Profit from operations lowered to R25.1 million (R33.2 million). Profit attributable to equity holders grew to R68.12 million (R65.0 million). Furthermore, headline earnings per share increased to 90.19 cents per share (87.21 cents per share).
Dividend
Notice is hereby given that the Board has declared an interim gross cash dividend from income reserves of 34.00 cents per share (27.20 cents per share net of dividend withholding tax at a rate of 20%) payable to shareholders recorded in the register on Friday, 26 May 2017.
Prospects
The acquisition of 50% of Supabets opens an exciting new chapter for Phumelela and we have already identified opportunities for the extraction of synergistic benefits and growth with our partners. Supabets will contribute for the remaining five months of the financial year and is anticipated to be earnings per share accretive after allowing for a higher weighted average number of shares in issue. The circular to shareholders, dated 19 August 2016, provides granular detail on the pro forma financial effects in this regard.
Also with effect from 1 March 2017, the Group increased its shareholding in Interbet from 26% to 50%. The increased shareholding was funded by bank debt and is also expected to be earnings per share accretive.
The local tote operations are under pressure in a difficult economic climate but the fixed odds operation is leveraging positively off the Group's investment in facilities and the popularity of the product offering. Cost savings and managerial efficiencies are being implemented.
International operations, comprising the export of live televisual South African horseracing, the import of live televisual international horseracing, and pari-mutuel betting through PGI on the Isle of Man, are doing well. Real growth in foreign currency income is anticipated for the full year.
The Group is targeting growth in earnings per share for the year, the extent of which will be dependent on foreign exchange movements.
2017-04-21 08:02:42