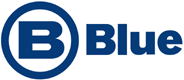 Blue final results February 2012
Interest income increased by 39% to R430.4 million (R309 million). Operating income was up 69% to R458.2 million (R271.1 million). The net attributable profit amounted to R49.5 million (loss of R275.6 million). In addition, headline earnings per share of 0.76c (loss of 27.77cps) was recorded.
Prospects
The recapitalisation of the group by Mayibuye in December 2010, coupled with the first debt: equity conversion in February 2011, and the commencement of the key phases to its turnaround strategy, have to date yielded positive and sustainable improvements in financial results and overall business fundamental.
The turnaround strategy was formulated in a structured manner with an initial focus on restoring the group to solvency, implementing much needed and on- going improvements in operational, governance and controls, and returning the group to profitability.
With the group's turnaround strategy now well advanced and a solid foundation in place, focus has shifted to further strengthening the group's balance sheet. A strong and well-capitalised balance sheet is paramount in securing new funding and investors, which is a key catalyst in driving future growth in loan advances and with that sustainable profitability of the group going forward.
The group is also focusing on leveraging its extensive distribution network and technology by introducing further innovation and convenience into its customer proposition and distribution network. This is aimed at significantly increasing customer access to the group and its products but with minimal investment required. Core focus areas for financial products will be growth in the provision of financing for housing and education. The board is confident that these actions will ensure that the group remains well positioned to benefit from its market position, distribution, brand and products on the continent.
2012-06-21 10:46:10