Whether you're new to investing and aren't sure where to start, or you've been investing for a while but want to learn more about the JSE, you've come to the right place! Beginning with basic investment principles and moving through to advanced topics, our course (authored by a professional asset manager) will systematically guide you towards making sound investment decisions.
Platinum Package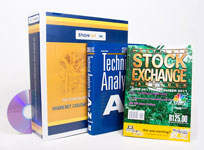 The Platinum Package combines our prized stock exchange course and online technical analysis package. The annual subscription fee also includes a 12 month mySharenet subscription.
Includes:
Comprehensive course material and study guides.
Full details »
12 months MySharenet subscription
12 months SIMEX virtual Trading Platform
Access to online examinations (5 exams)
12 months Online Advanced Charts technical analysis subscription
A to Z Technical Analysis Book or Technical Analysis for Dummies (depending on availability)
4-hour Introduction to the Markets video
4-hour Introduction to Technical Analysis video
Price: R 9160
Platinum PLUS Package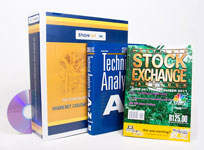 Learn from the Platinum Package study material and then activate your Powerstocks Research subscription within 3 months so you can progress to more advanced learning with trading and investing models running real-time on the JSE. The most cost effective way to gain access to a Powerstocks Research subscription, essentially giving you a huge discount on our top-notch institutional grade research which gives access to hundreds of pages of documented advanced research, videos and techniques enabling you to learn the ropes before committing real money to the market.
Includes:
Platinum Package
6-month Powerstocks Research subscription (can be activated within 3 months of purchase)
4-hour lecture video and 8 training videos on PowerStocks
4-hour Introduction to Trading and Investing video
Price: R 13170
Stock Exchange Course - Lite Package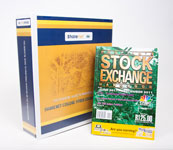 Includes:
Price: R 5720
Technical Analysis Package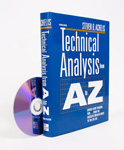 MarketTracker is the revolutionary technical analysis software - guaranteed to make your life easier when it comes to tracking your investments and making critical decisions!
Added features
MarketTracker uses familiar features one would expect to find in technical analysis software, plus various value-added features which have been designed to help you monitor your portfolio. These include: graphs, bar charts, price charts and candlesticks; the ability to export graphs or underlying data directly to Powerpoint, Excel or Word; a scanning system to look through thousands of shares in seconds; access to market statistics and a SENS news browser.
* The daily download service is required to keep the database up-to-date and costs R 260 (incl. VAT) per month.
Includes:
MarketTracker technical analysis software
A to Z Technical Analysis Book or Technical Analysis for Dummies (depending on availability)