Tuesday, 08 August 2017 - 20:00
Charts
Todays Sharenet VIEWS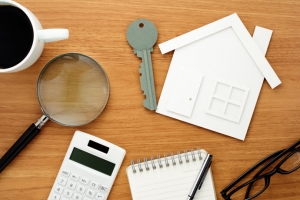 Mark Mayer

We take a look at the most notable numbers from Tower's annual results.
---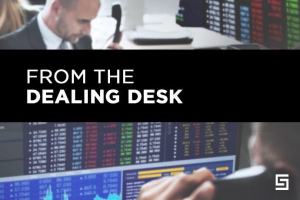 Sharenet

Rolfes is one of the best performing stocks in the small to mid cap range
---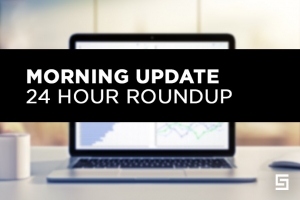 Sharenet

All eyes on vote of no confidence in President Zuma.
Top News
South Africa's rand weakened nearly 1.5 percent on Tuesday evening after President Jacob Zuma survived a no-confidence vote in parliament by secret ballot with markets reacting almost immediately and sending the unit near a one-month low.

---

An earthquake measuring 6.5 in magnitude struck a remote and mountainous part of the southwestern province of Sichuan on Tuesday, the U.S. Geological Survey said, killing five people and trapping 100 tourists in a popular scenic spot.

---

Kenyan officials are inking the tiny fingers of babies who accompany their mothers in Tuesday's elections, cracking down on queue-jumpers who rent an infant to exploit a rule letting parents with young children skip long lines.

---
Company News
Shareholders are referred to the announcement released on SENS on Tuesday, 1 August 2017 and in the press on Wednesday 2 August 2017 wherein they were advised that Hudaco has signed an agreement to acquire the trading assets and liabilities of Eternity from 1 August 2017 ("the Transaction"). This Transaction was subject to the fulfilment of certain suspensive conditions, specifically the satisfactory completion of a due diligence and the signing of a lease agreement over the head office. . .
Company Results
Revenue for the interim period grew to R2.6 billion (R2.4 billion). Earnings before interest, taxation, depreciation and impairment increased to R865.4 million (R256.6 million). Profit and total comprehensive income for the period grew to R486.5 million (R57.3 million). In addition, headline earnings per share improved to 19.4 cents per share 2.3 cents per share). Declaration of an ordinary dividend for the interim period ended 30 June 2017 Notice is hereby given that a gross interi. . .
World Markets (Spot Prices)
| | | | | |
| --- | --- | --- | --- | --- |
| Name | Time | RP | Move | % Move |
| JSE Overall | 17:00 | 55980.05 | -183.55 | -0.33% |
| JSE Top 40 | 17:00 | 49572.69 | -191.13 | -0.38% |
| JSE Gold | 17:00 | 1289.65 | 1.76 | 0.14% |
| JSE Financial | 17:00 | 42716.48 | -123.35 | -0.29% |
| JSE Industrial | 17:00 | 83783.02 | -74.17 | -0.09% |
| JSE Indust 25 | 17:00 | 75991.23 | -86.14 | -0.11% |
| JSE Resource | 17:00 | 34535.30 | -390.68 | -1.12% |
| DJ Futures | 19:52 | 22071.00 | 9.00 | 0.04% |
| DJ Ind | 19:58 | 22131.93 | 39.12 | 0.18% |
| SP 500 | 19:31 | 2481.96 | 1.05 | 0.04% |
| Nasdaq | 19:58 | 6402.71 | 51.15 | 0.81% |
| FTSE 100 | 17:42 | 7542.73 | 10.79 | 0.14% |
| DAX | 18:14 | 12292.05 | 75.43 | 0.62% |
| CAC40 | 18:14 | 5218.89 | 11.00 | 0.21% |
| Nikkei | 08:28 | 19996.01 | -59.88 | -0.30% |
| Shanghai | 09:28 | 3281.87 | 2.42 | 0.07% |
| Hang-Seng | 10:28 | 27854.91 | 164.55 | 0.59% |
| All Ords | 08:36 | 5795.70 | -28.80 | -0.49% |
| NZSE 50 | 09:08 | 7782.72 | 11.15 | 0.14% |

| | | | | |
| --- | --- | --- | --- | --- |
| Name | Time | RP | Move | % Move |
| Gold $ | 20:00 | 1256.45 | -.90 | -0.07% |
| Gold R | 20:00 | 16814.00 | 200.00 | 1.20% |
| Gold R/kg | 19:58 | 541058 | 6817 | 1.28% |
| Silver $ | 20:00 | 16.3870 | 0.1450 | 0.89% |
| Platinum $ | 20:00 | 970.97 | 4.57 | 0.47% |
| Palladium $ | 20:00 | 899.25 | 14.25 | 1.61% |
| R186 | 16:57 | 8.57 | 0.00 | 0.06% |
| R204 | 16:57 | 7.11 | 0.03 | 0.35% |
| R207 | 16:57 | 7.34 | 0.01 | 0.14% |
| Brent Crude | 19:52 | 52.21 | -0.21 | -0.40% |
| USD / ZAR | 20:00 | 13.3942 | 0.1782 | 1.35% |
| GBP / ZAR | 20:00 | 17.3596 | 0.1559 | 0.91% |
| EUR/ ZAR | 19:55 | 15.7518 | 0.1538 | 0.99% |
| NZD/ ZAR | 19:59 | 9.8211 | 0.0906 | 0.93% |
| AUD / ZAR | 19:55 | 10.6037 | 0.1362 | 1.30% |
| USD / JPY | 20:00 | 110.3720 | -0.4050 | -0.37% |
| EUR / USD | 20:00 | 1.1763 | -0.0031 | -0.26% |
| GBP / USD | 20:00 | 1.2983 | -0.0053 | -0.40% |
Click here for the Sharenet Spot Price page
The JSE Today
Trading Statistics
| Date | Adv. | Decl. | Unch. | Actives | Volume | Value | Trades | Orders |
| --- | --- | --- | --- | --- | --- | --- | --- | --- |
| 08/08/2017 | 154 | 177 | 63 | 394 | 279,526,146 | R20,189,846,405 | 239222 | 2721139 |
| 07/08/2017 | 168 | 200 | 53 | 421 | 247,177,576 | R21,276,582,915 | 243236 | 79820 |
| 04/08/2017 | 195 | 148 | 67 | 410 | 262,331,300 | R18,049,737,863 | 237692 | 2658884 |
| 03/08/2017 | 257 | 99 | 49 | 405 | 280,752,476 | R20,425,165,632 | 290208 | 2701642 |
| 02/08/2017 | 167 | 159 | 64 | 390 | 277,047,472 | R17,856,153,391 | 246638 | 2550192 |
* Includes all listed instruments on the JSE
---
---
---
Index Summary
| | | | |
| --- | --- | --- | --- |
| Index Name | RP | Move | % Move |
| Top 40 | 49,572.69 | -191.13 | -0.38% |
| Industrial | 83,783.02 | -74.17 | -0.09% |
| Mid Cap | 74,482.57 | 143.92 | 0.19% |
| Small Cap | 58,891.74 | -139.76 | -0.24% |
| Resource 20 | 34,535.30 | -390.68 | -1.12% |
| Industrial 25 | 75,991.23 | -86.14 | -0.11% |
| Financial 15 | 15,662.68 | -33.07 | -0.21% |
| Financial & Ind. 30 | 79,019.22 | -128.51 | -0.16% |
| All Share | 55,980.05 | -183.55 | -0.33% |
| Oil & Gas | 7,195.69 | .00 | 0.00% |
| Mining | 25,140.04 | -402.91 | -1.58% |
| Gold Mining | 1,289.65 | 1.76 | 0.14% |
| Platinum Mining | 19.69 | .01 | 0.05% |
| GENERAL MINING | 7,577.46 | -156.06 | -2.02% |
| Oil & Gas Producers | 38,689.88 | .00 | 0.00% |
| Basic Materials | 24,314.15 | -241.64 | -0.98% |
| Chemicals | 20,900.99 | 85.27 | 0.41% |
| Forestry & Paper | 61,127.31 | 129.35 | 0.21% |
| Industrial Metals | 11,366.18 | -94.75 | -0.83% |
| Industrials | 47,602.81 | 255.04 | 0.54% |
| General Industrials | 182.80 | .86 | 0.47% |
| Consumer Goods | 79,728.37 | -707.21 | -0.88% |
| Automobiles & Parts | 4,429.28 | 58.88 | 1.35% |
| Household Goods | 475.59 | -5 | -1.07% |
| Health Care | 7,405.33 | -5.83 | -0.08% |
| Beverages | 240.29 | .68 | 0.28% |

| | | | |
| --- | --- | --- | --- |
| Index Name | RP | Move | % Move |
| Food Producers | 9,878.94 | 22.38 | 0.23% |
| Personal Goods | 1,154.77 | -9.39 | -0.81% |
| Consumer Services | 21,838.31 | 68.23 | 0.31% |
| General Retailers | 6,890.84 | 21.84 | 0.32% |
| Travel & Leisure | 5,098.02 | 31.10 | 0.61% |
| Media | 629.40 | 2.82 | 0.45% |
| Support Services | 1,959.00 | 17.78 | 0.92% |
| Telecommunications | 7,131.99 | -10.20 | -0.14% |
| Financials | 42,716.48 | -123.35 | -0.29% |
| Banks | 7,986.26 | 1.97 | 0.02% |
| Non-life Insurance | 65,814.90 | 528.64 | 0.81% |
| Life Insurance | 38,106.73 | -85.78 | -0.22% |
| General Financial | 3,947.12 | -.53 | -0.01% |
| Technology | 47,232.24 | 437.23 | 0.93% |
| SHARIAH TOP40 | 3,121.91 | -29 | -0.93% |
| FTSE/JSE SHARIAH ALL | 3,493.59 | -23 | -0.67% |
| COAL MINING | 14,350.92 | -118 | -0.81% |
| FTSE JSE Fledgling | 7,484.72 | -2 | -0.03% |
| FTSE/JSE TOP 40 USD | 4,029.87 | 533 | 15.23% |
| FTSE/JSE Alt X | 1,183.78 | -3 | -0.21% |
| SA LISTED PROPERTY | 656.51 | -6.22 | -0.94% |
| CAPPED PROPERTY | 532.56 | | -0.97% |
| RESOURCE | 19,400.22 | -193 | -0.98% |
| DIVIDEND PLUS | 217.98 | 0 | 0.09% |
| FTSE/JSE RAFI 40 | 10,389.27 | -62 | -0.59% |
| Capped Top 40 | 26,018.71 | -129 | -0.50% |
| Capped All Share | 28,295.70 | -112 | -0.39% |
| JSE TABACO | 10,966.80 | -206 | -1.84% |
Click here for the Sharenet Index Summary page
---
Latest Consensus Changes**

| | | | |
| --- | --- | --- | --- |
| Code | Company Name | Status | Updated |
| NED | NEDBANK GROUP LTD | HOLD | 08/08/2017 |
| EQU | EQUITES PROP FUND LTD | BUY | 07/08/2017 |
| S32 | SOUTH32 LIMITED | HOLD | 07/08/2017 |
| ARI | AFRICAN RAINBOW MINERALS | BUY | 07/08/2017 |
| AGL | ANGLO AMERICAN PLC | BUY | 07/08/2017 |

Results Expected**

| | | |
| --- | --- | --- |
| Expected | Company Name | Fin. Date |
| 10/08/2017 | GLENCORE | June 2017 (Interim) |
| 10/08/2017 | RANLD | June 2017 (Interim) |
| 11/08/2017 | CITYLDG | June 2017 (Final) |
| 11/08/2017 | FORTRESSA | June 2017 (Final) |
| 11/08/2017 | FORTRESSB | June 2017 (Final) |
---
Recent Dividends**

| | | | | |
| --- | --- | --- | --- | --- |
| Share Name | Dec-Date | LDT | Pay-Date | Amount |
| TRADEHOLD PREF | 07/08/17 | 22/08/17 | 01/09/17 | ZAR 0.1999 |
| MERAFE | 07/08/17 | 19/09/17 | 26/09/17 | ZAR 0.0300 |
| LIB-HOLD | 04/08/17 | 29/08/17 | 04/09/17 | ZAR 2.7600 |
| RESILIENT | 03/08/17 | 29/08/17 | 04/09/17 | ZAR 2.9707 |
| MTN GROUP | 03/08/17 | 22/08/17 | 28/08/17 | ZAR 2.5000 |

Ex Div**

| | | | | |
| --- | --- | --- | --- | --- |
| Share Name | Dec-Date | LDT | Pay-Date | Amount |
| HUDACO | 30/06/17 | 07/08/17 | 14/08/17 | ZAR 1.8000 |
| PERGRIN | 14/06/17 | 01/08/17 | 07/08/17 | ZAR 1.5500 |
| ECSP C2 | 24/07/17 | 07/08/17 | 14/08/17 | ZAR 1.0603 |
| ECSP C7 | 24/07/17 | 07/08/17 | 14/08/17 | ZAR 1.0603 |
| ECSP C8 | 24/07/17 | 07/08/17 | 14/08/17 | ZAR 1.0603 |
---
Upcoming AGMs**

| | | | |
| --- | --- | --- | --- |
| Code | Company Name | Date | Status |
| SOH | South Ocean Holdings Ltd. | 08/08/2017 | Confirmed |
| VUN | Vunani Ltd. | 08/08/2017 | Confirmed |
| INLCP1 | Investec Ltd. | 10/08/2017 | Confirmed |
| INL | Investec Ltd. | 10/08/2017 | Confirmed |
| INLCP2 | Investec Ltd. | 10/08/2017 | Confirmed |
---
Stock Exchange News Service
Click here for more SENS news
---