Monday, 07 August 2017 - 20:00
Charts
Todays Sharenet VIEWS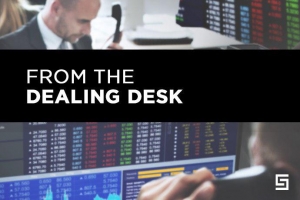 Sharenet

Earlier this year, mid-February, we learned that the planned merger between Shoprite and Steinhoff will not go through.
---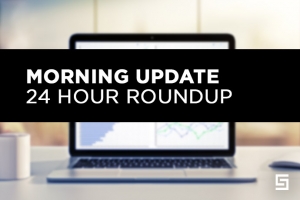 Sharenet

SA markets rallied on Friday on a day that saw most sectors contribute to overall market performance.
Top News
Lafarge Africa is consolidating its businesses on the continent to simplify its ownership structure and operations, its head of strategy told Reuters on Monday.

---

Nervous Kenyans stockpiled food and water on Monday and police prepared emergency first aid kits as families headed to their ethnic heartlands on the eve of an election many fear could descend into violence.

---

An Australian Navy survey ship has located a U.S. military aircraft that crashed off the Australian northeast coast at the weekend and left three Marines missing, Defence Minister Marise Payne said on Monday.

---
Company Results
Revenue for the interim period grew to R2.6 billion (R2.4 billion). Earnings before interest, taxation, depreciation and impairment increased to R865.4 million (R256.6 million). Profit and total comprehensive income for the period grew to R486.5 million (R57.3 million). In addition, headline earnings per share improved to 19.4 cents per share 2.3 cents per share). Declaration of an ordinary dividend for the interim period ended 30 June 2017 Notice is hereby given that a gross interi. . .
World Markets (Spot Prices)
| | | | | |
| --- | --- | --- | --- | --- |
| Name | Time | RP | Move | % Move |
| JSE Overall | 17:00 | 56163.60 | 218.77 | 0.39% |
| JSE Top 40 | 17:00 | 49763.82 | 257.67 | 0.52% |
| JSE Gold | 17:00 | 1287.89 | -15.01 | -1.15% |
| JSE Financial | 17:00 | 42839.83 | 149.94 | 0.35% |
| JSE Industrial | 17:00 | 83857.19 | 450.29 | 0.54% |
| JSE Indust 25 | 17:00 | 76077.37 | 472.13 | 0.62% |
| JSE Resource | 17:00 | 34925.98 | 63.58 | 0.18% |
| DJ Futures | 20:00 | 22058.00 | 41.00 | 0.19% |
| DJ Ind | 20:00 | 22111.94 | 85.84 | 0.39% |
| SP 500 | 19:31 | 2479.79 | 2.96 | 0.12% |
| Nasdaq | 20:00 | 6376.74 | 25.18 | 0.40% |
| FTSE 100 | 17:42 | 7531.94 | 57.17 | 0.76% |
| DAX | 18:08 | 12257.17 | -40.55 | -0.33% |
| CAC40 | 18:08 | 5207.89 | 4.45 | 0.09% |
| Nikkei | 08:36 | 20055.89 | 26.63 | 0.13% |
| Shanghai | 09:28 | 3279.46 | 17.38 | 0.53% |
| Hang-Seng | 10:28 | 27690.36 | 159.35 | 0.58% |
| All Ords | 08:36 | 5824.50 | 51.20 | 0.89% |
| NZSE 50 | 07:48 | 7753.75 | 7.63 | 0.10% |

| | | | | |
| --- | --- | --- | --- | --- |
| Name | Time | RP | Move | % Move |
| Gold $ | 19:59 | 1258.50 | .52 | 0.04% |
| Gold R | 20:00 | 16681.04 | -240.15 | -1.42% |
| Gold R/kg | 20:00 | 536295 | -7721 | -1.42% |
| Silver $ | 19:59 | 16.2630 | 0.0040 | 0.02% |
| Platinum $ | 19:59 | 966.42 | 4.97 | 0.52% |
| Palladium $ | 19:59 | 887.36 | 12.36 | 1.41% |
| R186 | 17:02 | 8.56 | -0.08 | -0.98% |
| R204 | 17:00 | 7.11 | -0.01 | -0.21% |
| R207 | 17:00 | 7.33 | -0.08 | -1.08% |
| Brent Crude | 20:00 | 52.10 | 0.09 | 0.17% |
| USD / ZAR | 19:59 | 13.2547 | -0.1976 | -1.47% |
| GBP / ZAR | 19:55 | 17.2404 | -0.2295 | -1.31% |
| EUR/ ZAR | 19:55 | 15.6354 | -0.1687 | -1.07% |
| NZD/ ZAR | 19:59 | 9.7503 | -0.2243 | -2.25% |
| AUD / ZAR | 19:55 | 10.4906 | -0.1557 | -1.46% |
| USD / JPY | 19:59 | 110.7280 | 0.0870 | 0.08% |
| EUR / USD | 19:59 | 1.1791 | 0.0019 | 0.16% |
| GBP / USD | 19:59 | 1.3027 | -0.0007 | -0.06% |
Click here for the Sharenet Spot Price page
The JSE Today
Trading Statistics
| Date | Adv. | Decl. | Unch. | Actives | Volume | Value | Trades | Orders |
| --- | --- | --- | --- | --- | --- | --- | --- | --- |
| 07/08/2017 | 168 | 200 | 53 | 421 | 247,177,576 | R21,276,582,915 | 243236 | 79820 |
| 04/08/2017 | 195 | 148 | 67 | 410 | 262,331,300 | R18,049,737,863 | 237692 | 2658884 |
| 03/08/2017 | 257 | 99 | 49 | 405 | 280,752,476 | R20,425,165,632 | 290208 | 2701642 |
| 02/08/2017 | 167 | 159 | 64 | 390 | 277,047,472 | R17,856,153,391 | 246638 | 2550192 |
| 01/08/2017 | 225 | 122 | 74 | 421 | 260,921,136 | R18,072,994,366 | 254091 | 2748441 |
* Includes all listed instruments on the JSE
---
---
---
Index Summary
| | | | |
| --- | --- | --- | --- |
| Index Name | RP | Move | % Move |
| Top 40 | 49,763.82 | 257.67 | 0.52% |
| Industrial | 83,857.19 | 450.29 | 0.54% |
| Mid Cap | 74,338.65 | -105.62 | -0.14% |
| Small Cap | 59,031.50 | -216.93 | -0.37% |
| Resource 20 | 34,925.98 | 63.58 | 0.18% |
| Industrial 25 | 76,077.37 | 472.13 | 0.62% |
| Financial 15 | 15,695.75 | 75.81 | 0.49% |
| Financial & Ind. 30 | 79,147.73 | 468.67 | 0.60% |
| All Share | 56,163.60 | 218.77 | 0.39% |
| Oil & Gas | 7,195.69 | .00 | 0.00% |
| Mining | 25,542.95 | 90.87 | 0.36% |
| Gold Mining | 1,287.89 | -15.01 | -1.15% |
| Platinum Mining | 19.68 | -.46 | -2.28% |
| GENERAL MINING | 7,733.52 | 62.97 | 0.82% |
| Oil & Gas Producers | 38,689.88 | .00 | 0.00% |
| Basic Materials | 24,555.79 | 14.14 | 0.06% |
| Chemicals | 20,815.72 | -139.46 | -0.67% |
| Forestry & Paper | 60,997.96 | -297.04 | -0.48% |
| Industrial Metals | 11,460.93 | -33.05 | -0.29% |
| Industrials | 47,347.77 | 288.78 | 0.61% |
| General Industrials | 181.94 | 1.95 | 1.08% |
| Consumer Goods | 80,435.58 | -556.49 | -0.69% |
| Automobiles & Parts | 4,370.40 | 67.93 | 1.58% |
| Household Goods | 480.74 | 8 | 1.77% |
| Health Care | 7,411.16 | 16.74 | 0.23% |
| Beverages | 239.61 | .08 | 0.03% |

| | | | |
| --- | --- | --- | --- |
| Index Name | RP | Move | % Move |
| Food Producers | 9,856.56 | -4.13 | -0.04% |
| Personal Goods | 1,164.16 | -19.27 | -1.63% |
| Consumer Services | 21,770.08 | 213.48 | 0.99% |
| General Retailers | 6,869.00 | 61.53 | 0.90% |
| Travel & Leisure | 5,066.92 | 22.19 | 0.44% |
| Media | 626.58 | 9.99 | 1.62% |
| Support Services | 1,941.22 | -35.61 | -1.80% |
| Telecommunications | 7,142.19 | 194.81 | 2.80% |
| Financials | 42,839.83 | 149.94 | 0.35% |
| Banks | 7,984.29 | 87.30 | 1.11% |
| Non-life Insurance | 65,286.26 | 280.17 | 0.43% |
| Life Insurance | 38,192.51 | 27.51 | 0.07% |
| General Financial | 3,947.65 | -16.49 | -0.42% |
| Technology | 46,795.01 | -529.90 | -1.12% |
| SHARIAH TOP40 | 3,151.13 | 23 | 0.75% |
| FTSE/JSE SHARIAH ALL | 3,516.98 | 18 | 0.51% |
| COAL MINING | 14,468.49 | 183 | 1.28% |
| FTSE JSE Fledgling | 7,486.81 | -34 | -0.45% |
| FTSE/JSE TOP 40 USD | 4,035.30 | 538 | 15.38% |
| FTSE/JSE Alt X | 1,186.31 | -34 | -2.81% |
| SA LISTED PROPERTY | 662.73 | 2.23 | 0.34% |
| CAPPED PROPERTY | 537.80 | | -0.06% |
| RESOURCE | 19,593.02 | 11 | 0.06% |
| DIVIDEND PLUS | 217.78 | 2 | 0.70% |
| FTSE/JSE RAFI 40 | 10,451.31 | 42 | 0.40% |
| Capped Top 40 | 26,148.20 | 103 | 0.40% |
| Capped All Share | 28,407.79 | 80 | 0.28% |
| JSE TABACO | 11,172.66 | -73 | -0.65% |
Click here for the Sharenet Index Summary page
---
Latest Consensus Changes**

| | | | |
| --- | --- | --- | --- |
| Code | Company Name | Status | Updated |
| BTI | BRITISH AM. TOBACCO PLC | BUY | 04/08/2017 |
| MTN | MTN GROUP LIMITED | BUY | 04/08/2017 |
| PIK | PICK N PAY STORES LIMITED | HOLD | 02/08/2017 |
| BGA | BARCLAYS AFRICA GRP LTD | BUY | 02/08/2017 |
| GLN | GLENCORE XSTRATA PLC | BUY | 01/08/2017 |

Results Expected**

| | | |
| --- | --- | --- |
| Expected | Company Name | Fin. Date |
| 08/08/2017 | ERIN | June 2017 (Interim) |
| 08/08/2017 | MPACT | June 2017 (Interim) |
| 10/08/2017 | GLENCORE | June 2017 (Interim) |
| 11/08/2017 | CITYLDG | June 2017 (Final) |
| 11/08/2017 | FORTRESSA | June 2017 (Final) |
---
Recent Dividends**

| | | | | |
| --- | --- | --- | --- | --- |
| Share Name | Dec-Date | LDT | Pay-Date | Amount |
| LIB-HOLD | 04/08/17 | 29/08/17 | 04/09/17 | ZAR 2.7600 |
| MONDILTD | 03/08/17 | 22/08/17 | 19/09/17 | EUR 0.1910 |
| RESILIENT | 03/08/17 | 29/08/17 | 04/09/17 | ZAR 2.9707 |
| MONDIPLC | 03/08/17 | 22/08/17 | 19/09/17 | EUR 0.1910 |
| PBT GROUP | 03/08/17 | 22/08/17 | 28/08/17 | ZAR 0.0157 |

Ex Div**

| | | | | |
| --- | --- | --- | --- | --- |
| Share Name | Dec-Date | LDT | Pay-Date | Amount |
| HUDACO | 30/06/17 | 07/08/17 | 14/08/17 | ZAR 1.8000 |
| PERGRIN | 14/06/17 | 01/08/17 | 07/08/17 | ZAR 1.5500 |
| ECSP C2 | 24/07/17 | 07/08/17 | 14/08/17 | ZAR 1.0603 |
| ECSP C8 | 24/07/17 | 07/08/17 | 14/08/17 | ZAR 1.0603 |
| ECSP C | 24/07/17 | 07/08/17 | 14/08/17 | ZAR 1.0603 |
---
Upcoming AGMs**

| | | | |
| --- | --- | --- | --- |
| Code | Company Name | Date | Status |
| SOH | South Ocean Holdings Ltd. | 08/08/2017 | Confirmed |
| VUN | Vunani Ltd. | 08/08/2017 | Confirmed |
| INLCP2 | Investec Ltd. | 10/08/2017 | Confirmed |
| INL-P | Investec Ltd. | 10/08/2017 | Confirmed |
| INPR | Investec Ltd. | 10/08/2017 | Confirmed |
---
Stock Exchange News Service
Click here for more SENS news
---