Tuesday, 11 July 2017 - 20:00
Charts
Todays Sharenet VIEWS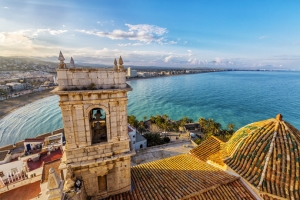 Mark Mayer

Vukile Property Fund has completed a deal for nine retail properties in Spain, making it the only South African based REIT with noteworthy exposure to the Spanish region.
---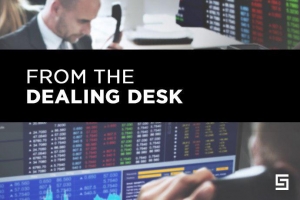 Sharenet

At the time of writing, the Rand weakened past R13.52/$ and Tencent is trading 2.21% higher on the Hong Kong stock exchange.
---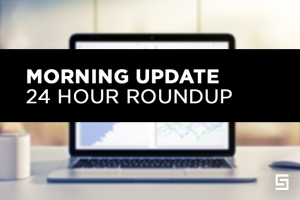 Sharenet

SA markets rallied yesterday on very low volume thanks to broad based gains.
Top News
Digital money transfer service WorldRemit has partnered with Chinese smartphone maker Huawei to enable the international transfer of money across Huawei's mobile services in Africa, the companies said on Tuesday.

---

The United States and Qatar signed an agreement on Tuesday aimed at combating the financing of terrorism, as U.S. Secretary of State Rex Tillerson visited Doha to try to end a month-long rift between Western-allied Arab states.

---

Presidential candidate Donald Trump's eldest son eagerly agreed to meet with a woman he was told was a Russian government lawyer who might have information incriminating Democratic rival Hillary Clinton as part of Russian government support for his father, according to an email chain released on Tuesday.

---
Company Results
Revenue for the quarter was higher at GBP6.0 million (GBP5.1 million). Operating income jumped to GBP5.2 million (GBP4.0 million). Profit for the period shot up to GBP3.3 million (GBP2.5 million). Furthermore, headline earnings per share improved to GBP2.54 pence per share (GBP2.22 pence per share). Dividend paid On 15 May 2017 the company paid the final dividend of GBP4.3 pence per share for the year ended 28 February 2017, bringing the annual distribution to GBP8.5 pence per share. . .
World Markets (Spot Prices)
| | | | | |
| --- | --- | --- | --- | --- |
| Name | Time | RP | Move | % Move |
| JSE Overall | 17:00 | 52376.38 | 188.46 | 0.36% |
| JSE Top 40 | 17:00 | 46192.63 | 216.07 | 0.47% |
| JSE Gold | 17:00 | 1267.68 | 26.00 | 2.09% |
| JSE Financial | 17:00 | 39910.43 | -322.23 | -0.80% |
| JSE Industrial | 17:00 | 78628.14 | 405.16 | 0.52% |
| JSE Indust 25 | 17:00 | 70926.47 | 386.26 | 0.55% |
| JSE Resource | 17:00 | 32201.36 | 461.62 | 1.45% |
| DJ Futures | 19:58 | 21343.00 | -16.00 | -0.07% |
| DJ Ind | 19:58 | 21427.58 | 19.06 | 0.09% |
| SP 500 | 19:31 | 2421.33 | -6.10 | -0.25% |
| Nasdaq | 19:58 | 6187.24 | 10.85 | 0.18% |
| FTSE 100 | 17:44 | 7329.76 | -40.27 | -0.55% |
| DAX | 18:12 | 12437.02 | -8.90 | -0.07% |
| CAC40 | 18:12 | 5140.60 | -25.04 | -0.48% |
| Nikkei | 08:28 | 20195.48 | 114.50 | 0.57% |
| Shanghai | 09:28 | 3203.04 | -9.59 | -0.30% |
| Hang-Seng | 10:30 | 25877.64 | 377.58 | 1.48% |
| All Ords | 08:56 | 5768.50 | 5.60 | 0.10% |
| NZSE 50 | 09:08 | 7628.57 | 44.62 | 0.59% |

| | | | | |
| --- | --- | --- | --- | --- |
| Name | Time | RP | Move | % Move |
| Gold $ | 19:59 | 1215.00 | 1.30 | 0.11% |
| Gold R | 19:58 | 16482.11 | 160.57 | 0.98% |
| Gold R/kg | 19:58 | 529900 | 5162 | 0.98% |
| Silver $ | 19:59 | 15.7500 | 0.1210 | 0.77% |
| Platinum $ | 19:59 | 898.94 | -0.81 | -0.09% |
| Palladium $ | 19:59 | 850.44 | 8.50 | 1.01% |
| R186 | 17:40 | 8.90 | 0.03 | 0.34% |
| R204 | 16:53 | 7.56 | 0.03 | 0.40% |
| R207 | 16:53 | 7.75 | 0.03 | 0.39% |
| Brent Crude | 19:48 | 47.59 | 0.88 | 1.88% |
| USD / ZAR | 19:59 | 13.5564 | 0.1097 | 0.82% |
| GBP / ZAR | 19:55 | 17.3792 | 0.0883 | 0.51% |
| EUR/ ZAR | 19:55 | 15.5359 | 0.2027 | 1.32% |
| NZD/ ZAR | 19:59 | 9.8126 | 0.0293 | 0.30% |
| AUD / ZAR | 19:55 | 10.3513 | 0.1140 | 1.11% |
| USD / JPY | 19:59 | 113.9580 | -0.1120 | -0.10% |
| EUR / USD | 19:59 | 1.1467 | 0.0067 | 0.58% |
| GBP / USD | 19:59 | 1.2852 | -0.0029 | -0.23% |
Click here for the Sharenet Spot Price page
The JSE Today
Trading Statistics
| Date | Adv. | Decl. | Unch. | Actives | Volume | Value | Trades | Orders |
| --- | --- | --- | --- | --- | --- | --- | --- | --- |
| 11/07/2017 | 165 | 159 | 64 | 388 | 274,982,273 | R18,497,718,932 | 252234 | 1865174 |
| 10/07/2017 | 163 | 147 | 68 | 378 | 173,743,396 | R11,669,072,586 | 168390 | 2259294 |
| 07/07/2017 | 79 | 224 | 65 | 368 | 207,059,911 | R14,934,178,125 | 213158 | 234982 |
| 06/07/2017 | 176 | 147 | 67 | 390 | 255,007,106 | R15,839,854,489 | 241466 | 2005906 |
| 05/07/2017 | 191 | 138 | 60 | 389 | 237,086,627 | R17,325,213,537 | 225224 | 950074 |
* Includes all listed instruments on the JSE
---
---
---
Index Summary
| | | | |
| --- | --- | --- | --- |
| Index Name | RP | Move | % Move |
| Top 40 | 46,192.63 | 216.07 | 0.47% |
| Industrial | 78,628.14 | 405.16 | 0.52% |
| Mid Cap | 70,318.74 | -124.85 | -0.18% |
| Small Cap | 58,178.04 | -131.99 | -0.23% |
| Resource 20 | 32,201.36 | 461.62 | 1.45% |
| Industrial 25 | 70,926.47 | 386.26 | 0.55% |
| Financial 15 | 14,444.30 | -131.18 | -0.90% |
| Financial & Ind. 30 | 73,598.19 | 169.44 | 0.23% |
| All Share | 52,376.38 | 188.46 | 0.36% |
| Oil & Gas | 7,195.69 | .00 | 0.00% |
| Mining | 23,039.08 | 446.63 | 1.98% |
| Gold Mining | 1,267.68 | 26.00 | 2.09% |
| Platinum Mining | 17.52 | -.12 | -0.68% |
| GENERAL MINING | 6,888.29 | 150.20 | 2.23% |
| Oil & Gas Producers | 38,689.88 | .00 | 0.00% |
| Basic Materials | 22,607.52 | 303.19 | 1.36% |
| Chemicals | 19,069.66 | 74.46 | 0.39% |
| Forestry & Paper | 62,076.82 | -89.30 | -0.14% |
| Industrial Metals | 10,156.15 | 84.84 | 0.84% |
| Industrials | 44,905.53 | -138.63 | -0.31% |
| General Industrials | 170.74 | -.55 | -0.32% |
| Consumer Goods | 76,867.54 | -198.26 | -0.26% |
| Automobiles & Parts | 4,297.94 | -4.53 | -0.11% |
| Household Goods | 459.40 | -11 | -2.32% |
| Health Care | 7,417.52 | -51.54 | -0.69% |
| Beverages | 230.00 | 1.05 | 0.46% |

| | | | |
| --- | --- | --- | --- |
| Index Name | RP | Move | % Move |
| Food Producers | 9,169.22 | -34.38 | -0.37% |
| Personal Goods | 1,088.65 | 3.89 | 0.36% |
| Consumer Services | 19,819.39 | 293.70 | 1.50% |
| General Retailers | 6,187.15 | -90.11 | -1.44% |
| Travel & Leisure | 4,863.59 | 6.30 | 0.13% |
| Media | 562.07 | 14.55 | 2.66% |
| Support Services | 1,983.62 | 6.93 | 0.35% |
| Telecommunications | 6,771.24 | -2.21 | -0.03% |
| Financials | 39,910.43 | -322.23 | -0.80% |
| Banks | 7,092.01 | -85.80 | -1.20% |
| Non-life Insurance | 66,190.23 | 1432.60 | 2.21% |
| Life Insurance | 35,421.17 | -281.22 | -0.79% |
| General Financial | 3,787.82 | -38.78 | -1.01% |
| Technology | 55,378.43 | 481.97 | 0.88% |
| SHARIAH TOP40 | 2,940.66 | 17 | 0.57% |
| FTSE/JSE SHARIAH ALL | 3,301.47 | 16 | 0.49% |
| COAL MINING | 12,192.98 | 32 | 0.26% |
| FTSE JSE Fledgling | 7,395.74 | 35 | 0.48% |
| FTSE/JSE TOP 40 USD | 3,659.12 | 162 | 4.63% |
| FTSE/JSE Alt X | 1,242.99 | 2 | 0.17% |
| SA LISTED PROPERTY | 632.01 | -2.58 | -0.41% |
| CAPPED PROPERTY | 519.27 | | -0.44% |
| RESOURCE | 18,038.51 | 242 | 1.36% |
| DIVIDEND PLUS | 200.41 | -0 | -0.03% |
| FTSE/JSE RAFI 40 | 9,683.00 | 26 | 0.27% |
| Capped Top 40 | 24,385.14 | 43 | 0.18% |
| Capped All Share | 26,581.31 | 45 | 0.17% |
| JSE TABACO | 11,493.01 | -16 | -0.14% |
Click here for the Sharenet Index Summary page
---
Latest Consensus Changes**

| | | | |
| --- | --- | --- | --- |
| Code | Company Name | Status | Updated |
| FSR | FIRSTRAND LIMITED | HOLD | 10/07/2017 |
| RDF | REDEFINE PROPERTIES LTD | HOLD | 10/07/2017 |
| NED | NEDBANK GROUP LTD | HOLD | 10/07/2017 |
| HYP | HYPROP INVESTMENTS LIMITE... | HOLD | 10/07/2017 |
| BAW | BARLOWORLD LIMITED | SELL | 10/07/2017 |

Results Expected**

| | | |
| --- | --- | --- |
| Expected | Company Name | Fin. Date |
| 14/07/2017 | ATLEAF | May 2017 (Q) |
| 14/07/2017 | DAWN | March 2017 (Final) |
| 14/07/2017 | DAWNPP | March 2017 (Final) |
| 14/07/2017 | EASTPLATS | March 2017 (Q) |
| 18/07/2017 | ASTORIA | June 2017 (Interim) |
---
Recent Dividends**

| | | | | |
| --- | --- | --- | --- | --- |
| Share Name | Dec-Date | LDT | Pay-Date | Amount |
| BRAIT | 30/06/17 | 01/08/17 | 07/08/17 | ZAR 0.7815 |
| ILPREF2 | 30/06/17 | 18/07/17 | 24/07/17 | ZAR 14.5978 |
| NICTUS | 30/06/17 | 18/07/17 | 24/07/17 | ZAR 0.0300 |
| AEG CONV | 30/06/17 | 18/07/17 | 24/07/17 | ZAR 362.5000 |
| HUDACO | 30/06/17 | 07/08/17 | 14/08/17 | ZAR 1.8000 |

Ex Div**

| | | | | |
| --- | --- | --- | --- | --- |
| Share Name | Dec-Date | LDT | Pay-Date | Amount |
| IVT PREF | 12/06/17 | 04/07/17 | 10/07/17 | ZAR 6.9835 |
| AME | 25/05/17 | 04/07/17 | 10/07/17 | ZAR 2.5000 |
| OMNIA | 27/06/17 | 11/07/17 | 17/07/17 | ZAR 1.8000 |
| ECSP C6 | 27/06/17 | 11/07/17 | 17/07/17 | ZAR 1.1521 |
| ECSP C7 | 27/06/17 | 11/07/17 | 17/07/17 | ZAR 1.1521 |
---
Upcoming AGMs**

| | | | |
| --- | --- | --- | --- |
| Code | Company Name | Date | Status |
| GAM | Global Asset Management Ltd. | 12/07/2017 | Confirmed |
| AEL | Allied Electronics Corporation Ltd. | 17/07/2017 | Confirmed |
| AEN | Allied Electronics Corporation Ltd. | 17/07/2017 | Confirmed |
| VOD | Vodacom Group Ltd. | 18/07/2017 | Confirmed |
---
Stock Exchange News Service
Click here for more SENS news
---