Wednesday, 07 June 2017 - 20:00
Charts
Todays Sharenet VIEWS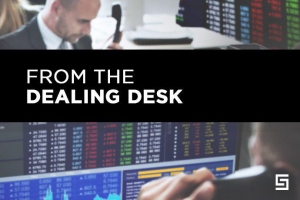 Sharenet

Woolies took a beating yesterday as the latest GDP figures came in worse than expected, confirming the recessionary state the economy is in.
---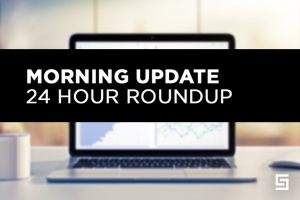 Sharenet

South Africa fell into a recession for the first time since 2009.
---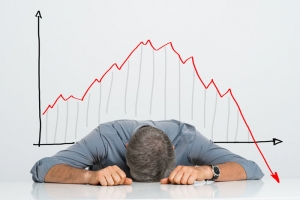 Cheyne Anderson

Pioneer Food Group has had a horrid first half to their 2017 financial year.
---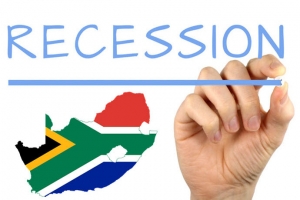 Dwaine van Vuuren

Its no surprise that Q4 was the start of a technical recession.
Top News
South African bonds priced in a higher likelihood of a 50 basis point rate cut by the central bank sooner than anticipated after the economy unexpectedly slipped into recession and raised the risk of further credit downgrades.

---

Suicide bombers and gunmen attacked the Iranian parliament and the Mausoleum of Ayatollah Khomeini in Tehran on Wednesday, killing at least 12 people in a twin assault which Iran's Revolutionary Guards blamed on regional rival Saudi Arabia.

---

Qataris will no longer be allowed to land at any airports in the United Arab Emirates or catch connecting flights there as part of increased efforts by Arab powers to isolate the Gulf state.

---
Company News
The Group maintained a resilient operational performance for the first four months of the 2017 financial year. The key trends emerging during the 2016 financial year persisted into 2017. Strong growth in the more profitable recurring premium risk business in South Africa supported sterling growth in the value of new life business at a higher overall margin. Embedding client centricity and a stringent focus on new business quality in SanlamÆs culture over many years has been a key driv. . .
World Markets (Spot Prices)
| | | | | |
| --- | --- | --- | --- | --- |
| Name | Time | RP | Move | % Move |
| JSE Overall | 17:00 | 52117.82 | -134.05 | -0.26% |
| JSE Top 40 | 17:00 | 45809.08 | -80.43 | -0.18% |
| JSE Gold | 17:00 | 1395.39 | -15.42 | -1.09% |
| JSE Financial | 17:00 | 40061.94 | -25.95 | -0.06% |
| JSE Industrial | 17:00 | 79194.78 | -248.40 | -0.31% |
| JSE Indust 25 | 17:00 | 71274.59 | -157.87 | -0.22% |
| JSE Resource | 17:00 | 30496.79 | -69.24 | -0.23% |
| DJ Futures | 19:38 | 21129.00 | -20.00 | -0.09% |
| DJ Ind | 19:58 | 21147.25 | 11.02 | 0.05% |
| SP 500 | 19:31 | 2429.25 | -0.08 | -0.00% |
| Nasdaq | 19:58 | 6280.26 | 5.20 | 0.08% |
| FTSE 100 | 17:46 | 7478.62 | -46.33 | -0.62% |
| DAX | 18:02 | 12672.49 | -17.63 | -0.14% |
| CAC40 | 18:02 | 5265.53 | -3.69 | -0.07% |
| Nikkei | 08:28 | 19984.62 | 4.72 | 0.02% |
| Shanghai | 09:28 | 3140.32 | 38.19 | 1.23% |
| Hang-Seng | 10:28 | 25974.16 | -22.98 | -0.09% |
| All Ords | 08:38 | 5707.80 | -.30 | -0.01% |
| NZSE 50 | 07:48 | 7467.90 | -27.07 | -0.36% |

| | | | | |
| --- | --- | --- | --- | --- |
| Name | Time | RP | Move | % Move |
| Gold $ | 19:59 | 1287.56 | -6.28 | -0.49% |
| Gold R | 19:59 | 16520.82 | -42.95 | -0.26% |
| Gold R/kg | 19:59 | 531144 | -1381 | -0.26% |
| Silver $ | 19:59 | 17.5780 | -0.0950 | -0.54% |
| Platinum $ | 19:59 | 946.09 | -14.35 | -1.49% |
| Palladium $ | 19:59 | 831.91 | -21.59 | -2.53% |
| R186 | 17:35 | 8.47 | -0.00 | -0.06% |
| R204 | 17:03 | 7.30 | -0.02 | -0.27% |
| R207 | 17:03 | 7.38 | -0.01 | -0.14% |
| Brent Crude | 19:48 | 48.19 | -1.86 | -3.72% |
| USD / ZAR | 19:59 | 12.8308 | 0.0292 | 0.23% |
| GBP / ZAR | 19:55 | 16.5954 | 0.1064 | 0.65% |
| EUR/ ZAR | 19:55 | 14.4559 | 0.0074 | 0.05% |
| NZD/ ZAR | 19:59 | 9.2404 | 0.0429 | 0.47% |
| AUD / ZAR | 19:55 | 9.6939 | 0.0720 | 0.75% |
| USD / JPY | 19:59 | 109.5680 | 0.1670 | 0.15% |
| EUR / USD | 19:59 | 1.1265 | -0.0014 | -0.13% |
| GBP / USD | 19:59 | 1.2957 | 0.0049 | 0.38% |
Click here for the Sharenet Spot Price page
The JSE Today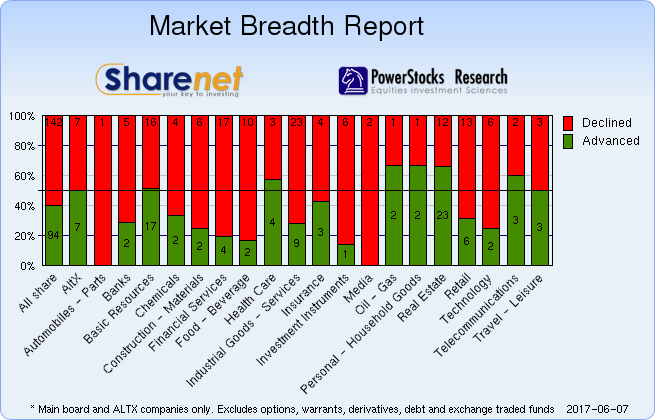 Trading Statistics
| Date | Adv. | Decl. | Unch. | Actives | Volume | Value | Trades | Orders |
| --- | --- | --- | --- | --- | --- | --- | --- | --- |
| 07/06/2017 | 130 | 204 | 67 | 401 | 346,229,011 | R22,887,439,997 | 340410 | 238105 |
| 06/06/2017 | 155 | 206 | 61 | 422 | 369,265,265 | R21,876,366,256 | 343358 | 2895101 |
| 05/06/2017 | 185 | 150 | 76 | 411 | 386,678,056 | R24,246,484,872 | 326778 | 2767673 |
| 02/06/2017 | 167 | 179 | 60 | 406 | 376,396,554 | R23,121,379,110 | 376097 | 3117857 |
| 01/06/2017 | 90 | 267 | 49 | 406 | 460,016,179 | R35,388,986,615 | 413875 | 3085645 |
* Includes all listed instruments on the JSE
---
---
---
Index Summary
| | | | |
| --- | --- | --- | --- |
| Index Name | RP | Move | % Move |
| Top 40 | 45,809.08 | -80.43 | -0.18% |
| Industrial | 79,194.78 | -248.40 | -0.31% |
| Mid Cap | 72,207.03 | -538.10 | -0.74% |
| Small Cap | 59,312.84 | -519.57 | -0.87% |
| Resource 20 | 30,496.79 | -69.24 | -0.23% |
| Industrial 25 | 71,274.59 | -157.87 | -0.22% |
| Financial 15 | 14,488.25 | -11.05 | -0.08% |
| Financial & Ind. 30 | 73,863.16 | -130.73 | -0.18% |
| All Share | 52,117.82 | -134.05 | -0.26% |
| Oil & Gas | 7,195.69 | .00 | 0.00% |
| Mining | 21,425.00 | -48.54 | -0.23% |
| Gold Mining | 1,395.39 | -15.42 | -1.09% |
| Platinum Mining | 17.86 | -.63 | -3.41% |
| GENERAL MINING | 6,128.95 | 14.26 | 0.23% |
| Oil & Gas Producers | 38,689.88 | .00 | 0.00% |
| Basic Materials | 21,516.04 | -71.07 | -0.33% |
| Chemicals | 19,556.62 | -56.83 | -0.29% |
| Forestry & Paper | 60,100.65 | -510.55 | -0.84% |
| Industrial Metals | 9,387.09 | 5.81 | 0.06% |
| Industrials | 45,806.21 | -408.23 | -0.88% |
| General Industrials | 175.33 | -1.31 | -0.74% |
| Consumer Goods | 76,344.36 | -295.72 | -0.39% |
| Automobiles & Parts | 4,460.98 | -63.41 | -1.40% |
| Household Goods | 449.51 | -27 | -5.67% |
| Health Care | 7,636.60 | -.64 | -0.01% |
| Beverages | 240.82 | -.31 | -0.13% |

| | | | |
| --- | --- | --- | --- |
| Index Name | RP | Move | % Move |
| Food Producers | 9,495.42 | -66.82 | -0.70% |
| Personal Goods | 1,054.19 | 13.08 | 1.26% |
| Consumer Services | 20,103.66 | -21.85 | -0.11% |
| General Retailers | 6,566.74 | -16.99 | -0.26% |
| Travel & Leisure | 5,323.13 | -8.02 | -0.15% |
| Media | 569.99 | -.42 | -0.07% |
| Support Services | 1,981.43 | -17.41 | -0.87% |
| Telecommunications | 6,741.88 | -60.26 | -0.89% |
| Financials | 40,061.94 | -25.95 | -0.06% |
| Banks | 7,138.03 | -52.94 | -0.74% |
| Non-life Insurance | 64,757.63 | -478.41 | -0.73% |
| Life Insurance | 35,565.67 | 174.42 | 0.49% |
| General Financial | 3,803.38 | -30.57 | -0.80% |
| Technology | 53,364.45 | 687.58 | 1.31% |
| SHARIAH TOP40 | 2,834.34 | -19 | -0.66% |
| FTSE/JSE SHARIAH ALL | 3,212.45 | -24 | -0.73% |
| COAL MINING | 12,081.73 | 135 | 1.13% |
| FTSE JSE Fledgling | 7,317.54 | -25 | -0.33% |
| FTSE/JSE TOP 40 USD | 3,843.27 | 346 | 9.89% |
| FTSE/JSE Alt X | 1,254.85 | -5 | -0.43% |
| SA LISTED PROPERTY | 636.33 | 4.19 | 0.66% |
| CAPPED PROPERTY | 517.03 | | 0.74% |
| RESOURCE | 17,167.61 | -57 | -0.33% |
| DIVIDEND PLUS | 202.59 | -1 | -0.47% |
| FTSE/JSE RAFI 40 | 9,519.90 | -36 | -0.38% |
| Capped Top 40 | 24,123.29 | -47 | -0.19% |
| Capped All Share | 26,422.38 | -71 | -0.27% |
| JSE TABACO | 11,845.82 | 20 | 0.17% |
Click here for the Sharenet Index Summary page
---
Latest Consensus Changes**

| | | | |
| --- | --- | --- | --- |
| Code | Company Name | Status | Updated |
| NED | NEDBANK GROUP LTD | HOLD | 06/06/2017 |
| HYP | HYPROP INVESTMENTS LIMITE... | HOLD | 06/06/2017 |
| GRT | GROWTHPOINT PROPERTIES LI... | HOLD | 06/06/2017 |
| RDF | REDEFINE PROPERTIES LTD | HOLD | 06/06/2017 |
| FSR | FIRSTRAND LIMITED | HOLD | 06/06/2017 |

Results Expected**

| | | |
| --- | --- | --- |
| Expected | Company Name | Fin. Date |
| 08/06/2017 | PERGRIN | March 2017 (Final) |
| 08/06/2017 | PERGRINP | March 2017 (Final) |
| 09/06/2017 | ASTRAPAK | February 2017 (Final) |
| 09/06/2017 | ASTRAPAKP | February 2017 (Final) |
| 09/06/2017 | MARSHALL | March 2017 (Interim) |
---
Recent Dividends**

| | | | | |
| --- | --- | --- | --- | --- |
| Share Name | Dec-Date | LDT | Pay-Date | Amount |
| CULLINAN | 06/06/17 | 27/06/17 | 03/07/17 | ZAR 0.0100 |
| CAR | 06/06/17 | 27/06/17 | 03/07/17 | ZAR 0.0400 |
| TELKOM | 05/06/17 | 27/06/17 | 03/07/17 | ZAR 2.9075 |
| CROOKES | 31/05/17 | 04/07/17 | 10/07/17 | ZAR 1.1500 |
| SPAR | 31/05/17 | 20/06/17 | 26/06/17 | ZAR 2.4000 |

Ex Div**

| | | | | |
| --- | --- | --- | --- | --- |
| Share Name | Dec-Date | LDT | Pay-Date | Amount |
| DCCUSD | 22/05/17 | 06/06/17 | 12/06/17 | ZAR 11.2200 |
| INVPREFR | 18/05/17 | 06/06/17 | 19/06/17 | ZAR 4.9738 |
| INVESTEC-P | 18/05/17 | 06/06/17 | 19/06/17 | ZAR 4.3628 |
| INVLTDPREF | 18/05/17 | 06/06/17 | 19/06/17 | ZAR 4.0717 |
| HOLDSPORT | 05/05/17 | 06/06/17 | 12/06/17 | ZAR 2.2000 |
---
Upcoming AGMs**

| | | | |
| --- | --- | --- | --- |
| Code | Company Name | Date | Status |
| SLM | Sanlam Ltd. | 07/06/2017 | Confirmed |
| SLMA | Sanlam Ltd. | 07/06/2017 | Confirmed |
| SLMP1 | Sanlam Ltd. | 07/06/2017 | Confirmed |
| SLMB | Sanlam Ltd. | 07/06/2017 | Confirmed |
| EPS | Eastern Platinum Ltd. | 13/06/2017 | Unconfirmed |
---
Stock Exchange News Service
Click here for more SENS news
---