Monday, 05 June 2017 - 20:00
Charts
Todays Sharenet VIEWS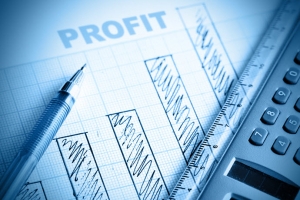 Jeremy Woods: Out of the Woods

Acsion, newcomer to the JSE, shows the market its potential
---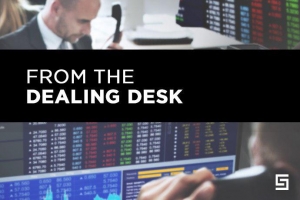 Sharenet

Like most resource companies, platinum miners had a volatile week.
---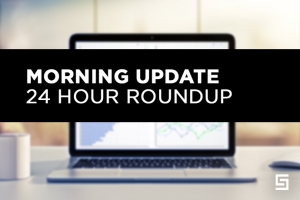 Sharenet

SA markets edged higher on Friday in a tough week with the Top40 Index closing 2.2% lower.
Top News
Telkom SA, South Africa's biggest landline provider, reported a rise in full-year earnings and revenue on Monday, buoyed by a strong performance by its mobile business and its Business Connexion enterprise division.

---

Senior U.S officials said on Monday the United States, under President Donald Trump, was committed to the region, reassuring nervous global partners even as it received criticism for pulling out of major a climate pact.

---

Mexico's ruling Institutional Revolutionary Party (PRI) limped to victory in a key state election on Sunday, according to preliminary projections of results that were quickly challenged by the leftist party beaten into second place.

---
Company News
Shareholders are advised that today the National Consumer Tribunal (NCT) handed down judgment in LewisĘ favour in the matter between the National Credit Regulator (NCR) and Lewis Stores (Pty) Ltd (Lewis), which the NCR initiated in 2016 in relation to the issues of club fees and extended warranties. In a majority judgment, the NCT found that: *The National Credit Act (Act) does not prevent credit providers from offering the services of a club to consumers, provided these services are no. . .
Company Results
Operating revenue increased to R41 billion (R37.3 billion). EBITDA grew at R10.9 billion (R8.8 billion), while, operating profit was higher at R5.2 billion (R3.3 billion). Profit attributable to owners increased to R3.8 billion (R2.2 billion). Furthermore, headline earnings per share increased to 721.1 cents per share (323 cents per share). Declaration of dividend In line with our dividend policy the board declared a final ordinary dividend 20 of 290.75253 cents per share. This foll. . .
World Markets (Spot Prices)
| | | | | |
| --- | --- | --- | --- | --- |
| Name | Time | RP | Move | % Move |
| JSE Overall | 17:00 | 52870.12 | -19.58 | -0.04% |
| JSE Top 40 | 17:00 | 46442.07 | -80.46 | -0.17% |
| JSE Gold | 17:00 | 1319.37 | 13.02 | 1.00% |
| JSE Financial | 17:00 | 41010.16 | 283.09 | 0.70% |
| JSE Industrial | 17:00 | 80717.45 | -154.76 | -0.19% |
| JSE Indust 25 | 17:00 | 72615.33 | -193.51 | -0.27% |
| JSE Resource | 17:00 | 30177.33 | -173.53 | -0.57% |
| DJ Futures | 19:58 | 21192.00 | -9.00 | -0.04% |
| DJ Ind | 19:58 | 21198.38 | -7.91 | -0.04% |
| SP 500 | 19:31 | 2438.70 | -0.37 | -0.02% |
| Nasdaq | 19:58 | 6302.10 | -3.70 | -0.06% |
| FTSE 100 | 17:42 | 7525.76 | -21.87 | -0.29% |
| DAX | 02/06 | 12822.94 | 158.02 | 1.25% |
| CAC40 | 18:12 | 5307.89 | -35.52 | -0.66% |
| Nikkei | 08:28 | 20170.82 | -6.46 | -0.03% |
| Shanghai | 09:28 | 3091.66 | -13.88 | -0.45% |
| Hang-Seng | 10:28 | 25862.99 | -61.06 | -0.24% |
| All Ords | 08:35 | 5792.10 | -29.00 | -0.50% |
| NZSE 50 | 02/06 | 7499.97 | 49.07 | 0.66% |

| | | | | |
| --- | --- | --- | --- | --- |
| Name | Time | RP | Move | % Move |
| Gold $ | 19:59 | 1279.94 | .98 | 0.08% |
| Gold R | 19:59 | 16252.05 | -104.18 | -0.64% |
| Gold R/kg | 19:59 | 522503 | -3350 | -0.64% |
| Silver $ | 19:59 | 17.5500 | 0.0410 | 0.23% |
| Platinum $ | 19:59 | 954.85 | 4.35 | 0.46% |
| Palladium $ | 19:59 | 845.78 | 5.28 | 0.63% |
| R186 | 17:44 | 8.43 | 0.00 | 0.00% |
| R204 | 17:12 | 7.30 | -0.02 | -0.21% |
| R207 | 17:12 | 7.36 | -0.01 | -0.20% |
| Brent Crude | 19:58 | 49.50 | -0.41 | -0.82% |
| USD / ZAR | 19:59 | 12.6986 | -0.0909 | -0.71% |
| GBP / ZAR | 19:55 | 16.3679 | -0.1215 | -0.74% |
| EUR/ ZAR | 19:55 | 14.2949 | -0.1648 | -1.14% |
| NZD/ ZAR | 19:59 | 9.0761 | -0.0639 | -0.70% |
| AUD / ZAR | 19:55 | 9.5196 | -0.0219 | -0.23% |
| USD / JPY | 19:59 | 110.4070 | 0.0510 | 0.05% |
| EUR / USD | 19:59 | 1.1257 | -0.0022 | -0.19% |
| GBP / USD | 19:59 | 1.2916 | 0.0033 | 0.26% |
Click here for the Sharenet Spot Price page
The JSE Today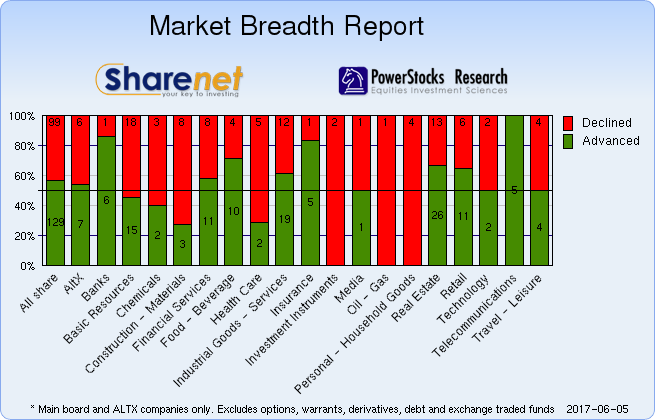 Trading Statistics
| Date | Adv. | Decl. | Unch. | Actives | Volume | Value | Trades | Orders |
| --- | --- | --- | --- | --- | --- | --- | --- | --- |
| 05/06/2017 | 185 | 150 | 76 | 411 | 386,678,056 | R24,246,484,872 | 326778 | 2767673 |
| 02/06/2017 | 167 | 179 | 60 | 406 | 376,396,554 | R23,121,379,110 | 376097 | 3117857 |
| 01/06/2017 | 90 | 267 | 49 | 406 | 460,016,179 | R35,388,986,615 | 413875 | 3085645 |
| 31/05/2017 | 162 | 185 | 59 | 406 | 494,199,435 | R33,918,794,877 | 355967 | 2888966 |
| 30/05/2017 | 232 | 130 | 56 | 418 | 252,034,530 | R13,335,315,879 | 217794 | 2435602 |
* Includes all listed instruments on the JSE
---
---
---
Index Summary
| | | | |
| --- | --- | --- | --- |
| Index Name | RP | Move | % Move |
| Top 40 | 46,442.07 | -80.46 | -0.17% |
| Industrial | 80,717.45 | -154.76 | -0.19% |
| Mid Cap | 73,525.00 | 775.81 | 1.07% |
| Small Cap | 59,906.75 | -165.64 | -0.28% |
| Resource 20 | 30,177.33 | -173.53 | -0.57% |
| Industrial 25 | 72,615.33 | -193.51 | -0.27% |
| Financial 15 | 14,872.65 | 109.57 | 0.74% |
| Financial & Ind. 30 | 75,350.57 | -53.85 | -0.07% |
| All Share | 52,870.12 | -19.58 | -0.04% |
| Oil & Gas | 7,195.69 | .00 | 0.00% |
| Mining | 21,040.22 | -51.81 | -0.25% |
| Gold Mining | 1,319.37 | 13.02 | 1.00% |
| Platinum Mining | 18.27 | .47 | 2.64% |
| GENERAL MINING | 6,043.82 | -43.99 | -0.72% |
| Oil & Gas Producers | 38,689.88 | .00 | 0.00% |
| Basic Materials | 21,318.53 | -103.83 | -0.48% |
| Chemicals | 19,641.08 | -318.68 | -1.60% |
| Forestry & Paper | 60,912.70 | -195.43 | -0.32% |
| Industrial Metals | 9,261.31 | 36.96 | 0.40% |
| Industrials | 47,140.95 | 59.06 | 0.13% |
| General Industrials | 181.14 | .60 | 0.33% |
| Consumer Goods | 78,182.52 | -170.75 | -0.22% |
| Automobiles & Parts | 4,528.92 | .00 | 0.00% |
| Household Goods | 485.20 | -7 | -1.39% |
| Health Care | 7,729.94 | -9.93 | -0.13% |
| Beverages | 240.64 | -1.27 | -0.52% |

| | | | |
| --- | --- | --- | --- |
| Index Name | RP | Move | % Move |
| Food Producers | 9,784.91 | 146.85 | 1.52% |
| Personal Goods | 1,077.37 | -2.59 | -0.24% |
| Consumer Services | 20,388.47 | -94.27 | -0.46% |
| General Retailers | 6,769.57 | 159.35 | 2.41% |
| Travel & Leisure | 5,427.85 | -12.13 | -0.22% |
| Media | 575.18 | -5.25 | -0.90% |
| Support Services | 2,011.42 | 12.84 | 0.64% |
| Telecommunications | 6,943.01 | 60.26 | 0.88% |
| Financials | 41,010.16 | 283.09 | 0.70% |
| Banks | 7,434.61 | 72.42 | 0.98% |
| Non-life Insurance | 66,293.31 | 478.41 | 0.73% |
| Life Insurance | 36,376.24 | 367.88 | 1.02% |
| General Financial | 3,916.96 | -20.37 | -0.52% |
| Technology | 50,510.27 | 192.39 | 0.38% |
| SHARIAH TOP40 | 2,841.11 | -12 | -0.41% |
| FTSE/JSE SHARIAH ALL | 3,229.82 | -5 | -0.15% |
| COAL MINING | 11,936.35 | -240 | -1.97% |
| FTSE JSE Fledgling | 7,331.07 | 16 | 0.22% |
| FTSE/JSE TOP 40 USD | 3,931.85 | 435 | 12.43% |
| FTSE/JSE Alt X | 1,261.44 | 14 | 1.13% |
| SA LISTED PROPERTY | 638.09 | 8.98 | 1.43% |
| CAPPED PROPERTY | 518.71 | | 0.91% |
| RESOURCE | 17,010.02 | -83 | -0.48% |
| DIVIDEND PLUS | 207.21 | 2 | 0.96% |
| FTSE/JSE RAFI 40 | 9,664.48 | 1 | 0.01% |
| Capped Top 40 | 24,468.79 | -22 | -0.09% |
| Capped All Share | 26,812.48 | 4 | 0.02% |
| JSE TABACO | 11,704.87 | -36 | -0.30% |
Click here for the Sharenet Index Summary page
---
Latest Consensus Changes**

| | | | |
| --- | --- | --- | --- |
| Code | Company Name | Status | Updated |
| TKG | TELKOM SA LIMITED | HOLD | 02/06/2017 |
| IPL | IMPERIAL HOLDINGS LTD | BUY | 02/06/2017 |
| SNH | STEINHOFF INT HLDGS N.V | BUY | 02/06/2017 |
| SBK | STANDARD BANK GROUP LIMIT... | SELL | 01/06/2017 |
| BGA | BARCLAYS AFRICA GRP LTD | HOLD | 01/06/2017 |

Results Expected**

| | | |
| --- | --- | --- |
| Expected | Company Name | Fin. Date |
| 06/06/2017 | EASTPLATS | December 2016 (Final) |
| 07/06/2017 | PPC | March 2017 (Final) |
| 08/06/2017 | PERGRIN | March 2017 (Final) |
| 08/06/2017 | PERGRINP | March 2017 (Final) |
| 09/06/2017 | MARSHALL | March 2017 (Interim) |
---
Recent Dividends**

| | | | | |
| --- | --- | --- | --- | --- |
| Share Name | Dec-Date | LDT | Pay-Date | Amount |
| CROOKES | 31/05/17 | 04/07/17 | 10/07/17 | ZAR 1.1500 |
| SPAR | 31/05/17 | 20/06/17 | 26/06/17 | ZAR 2.4000 |
| CSG | 31/05/17 | 27/06/17 | 03/07/17 | ZAR 0.0500 |
| MRPRICE | 30/05/17 | 20/06/17 | 26/06/17 | ZAR 4.3880 |
| REUNERT | 30/05/17 | 20/06/17 | 26/06/17 | ZAR 1.2000 |

Ex Div**

| | | | | |
| --- | --- | --- | --- | --- |
| Share Name | Dec-Date | LDT | Pay-Date | Amount |
| EQUITES | 10/05/17 | 30/05/17 | 05/06/17 | ZAR 0.5593 |
| RAUBEX | 08/05/17 | 30/05/17 | 05/06/17 | ZAR 0.4500 |
| REDEFINE | 08/05/17 | 30/05/17 | 05/06/17 | ZAR 0.4482 |
| INDLU | 10/05/17 | 30/05/17 | 05/06/17 | ZAR 0.2471 |
| DIS-CHEM | 17/05/17 | 30/05/17 | 05/06/17 | ZAR 0.0735 |
---
Upcoming AGMs**

| | | | |
| --- | --- | --- | --- |
| Code | Company Name | Date | Status |
| SLM | Sanlam Ltd. | 07/06/2017 | Confirmed |
| SLMA | Sanlam Ltd. | 07/06/2017 | Confirmed |
| SLMP1 | Sanlam Ltd. | 07/06/2017 | Confirmed |
| SLMB | Sanlam Ltd. | 07/06/2017 | Confirmed |
---
Stock Exchange News Service
Click here for more SENS news
---