Monday, 24 April 2017 - 20:00
Charts
Todays Sharenet VIEWS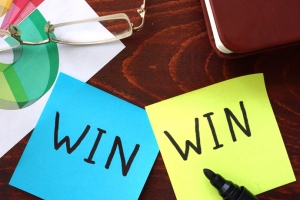 Jeremy Woods: Out of the Woods

Brimstone, the black-controlled investment company, has raised R1.3 billion through the JSE listing of its Sea Harvest fishing company
---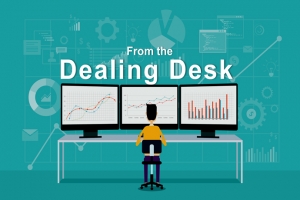 Sharenet

Clicks announced its Interim Results for the 6 months ended 28 Feb 17 on Friday.
---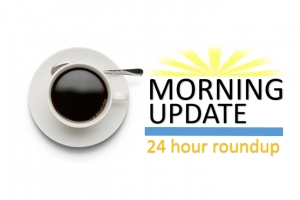 Sharenet

The first round of the French elections has seen Macron and Le Pen elected to face off in the second-round run-off.
---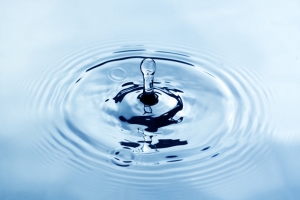 Mark Mayer

Dr. Michael Burry, portrayed by Christian Bale in the 2016 Oscar nominated movie The Big Short, is famous for betting against the US housing market that in 2008 eventually collapsed. He has been concentrating for some time now on one commodity... water.
Top News
A global group that monitors money laundering worldwide has expressed concern that a bill to fight the crime in South Africa faces "significant ongoing delays" and warned the country's banks risked being exposed to illicit money flows that could hurt investor sentiment.

---

France's outgoing president, Francois Hollande, on Monday urged people to back centrist Emmanuel Macron in a vote to choose his successor next month and reject far-right leader Marine Le Pen, whose place in the runoff represented a "risk" for France.

---

U.S. President Donald Trump said on Monday the U.N. Security Council must be prepared to impose new sanctions on North Korea, amid escalating tensions over its missile and nuclear programs, saying people had acted as if "blindfolded" for decades on a big problem that finally needed to be solved.

---
World Markets (Spot Prices)
| | | | | |
| --- | --- | --- | --- | --- |
| Name | Time | RP | Move | % Move |
| JSE Overall | 17:00 | 52921.41 | 726.82 | 1.39% |
| JSE Top 40 | 17:00 | 46187.93 | 686.95 | 1.51% |
| JSE Gold | 17:00 | 1428.06 | -81.54 | -5.40% |
| JSE Financial | 17:00 | 41004.97 | 852.61 | 2.12% |
| JSE Industrial | 17:00 | 78793.17 | 1300.56 | 1.68% |
| JSE Indust 25 | 17:00 | 70646.90 | 1228.18 | 1.77% |
| JSE Resource | 17:00 | 32070.12 | -3.97 | -0.01% |
| DJ Futures | 16:52 | 20704.00 | 201.00 | 0.98% |
| DJ Ind | 19:58 | 20763.24 | 215.48 | 1.05% |
| SP 500 | 18:31 | 2371.68 | 22.99 | 0.98% |
| Nasdaq | 19:58 | 5979.75 | 69.23 | 1.17% |
| FTSE 100 | 17:42 | 7264.68 | 150.13 | 2.11% |
| DAX | 18:08 | 12454.98 | 406.41 | 3.37% |
| CAC40 | 18:08 | 5268.85 | 209.65 | 4.14% |
| Nikkei | 08:28 | 18875.88 | 255.13 | 1.37% |
| Shanghai | 09:32 | 3129.53 | -43.62 | -1.37% |
| Hang-Seng | 10:28 | 24139.48 | 97.46 | 0.41% |
| All Ords | 08:39 | 5900.70 | 15.10 | 0.26% |
| NZSE 50 | 07:48 | 7222.94 | 25.72 | 0.36% |

| | | | | |
| --- | --- | --- | --- | --- |
| Name | Time | RP | Move | % Move |
| Gold $ | 20:00 | 1275.49 | -8.55 | -0.67% |
| Gold R | 19:59 | 16611.49 | -239.74 | -1.42% |
| Gold R/kg | 19:59 | 534059 | -7708 | -1.42% |
| Silver $ | 20:00 | 17.8820 | -0.0370 | -0.21% |
| Platinum $ | 20:00 | 958.51 | -9.39 | -0.97% |
| Palladium $ | 19:59 | 795.93 | 4.43 | 0.56% |
| R186 | 17:05 | 8.63 | -0.01 | -0.12% |
| R204 | 16:57 | 7.44 | 0.02 | 0.27% |
| R207 | 17:06 | 7.54 | -0.03 | -0.40% |
| Brent Crude | 17:00 | 51.67 | -0.30 | -0.58% |
| USD / ZAR | 20:00 | 13.0233 | -0.1157 | -0.88% |
| GBP / ZAR | 19:55 | 16.5972 | -0.1666 | -0.99% |
| EUR/ ZAR | 19:55 | 14.1077 | 0.0480 | 0.34% |
| NZD/ ZAR | 19:59 | 9.1340 | -0.0956 | -1.04% |
| AUD / ZAR | 19:55 | 9.8390 | -0.0553 | -0.56% |
| USD / JPY | 20:00 | 109.8070 | 0.7230 | 0.66% |
| EUR / USD | 20:00 | 1.0848 | 0.0124 | 1.15% |
| GBP / USD | 20:00 | 1.2786 | -0.0022 | -0.17% |
Click here for the Sharenet Spot Price page
The JSE Today
Trading Statistics
| Date | Adv. | Decl. | Unch. | Actives | Volume | Value | Trades | Orders |
| --- | --- | --- | --- | --- | --- | --- | --- | --- |
| 24/04/2017 | 224 | 145 | 64 | 433 | 261,857,320 | R17,936,725,195 | 279806 | 2763108 |
| 21/04/2017 | 105 | 228 | 74 | 407 | 209,588,032 | R13,747,856,470 | 220275 | 2542685 |
| 20/04/2017 | 131 | 207 | 65 | 403 | 246,242,097 | R18,002,426,139 | 223962 | 1217741 |
| 19/04/2017 | 127 | 199 | 68 | 394 | 274,389,573 | R18,894,060,267 | 287624 | 1993804 |
| 18/04/2017 | 104 | 266 | 58 | 428 | 279,953,882 | R20,374,152,413 | 343636 | 3346412 |
* Includes all listed instruments on the JSE
---
---
---
Index Summary
| | | | |
| --- | --- | --- | --- |
| Index Name | RP | Move | % Move |
| Top 40 | 46,187.93 | 686.95 | 1.51% |
| Industrial | 78,793.17 | 1300.56 | 1.68% |
| Mid Cap | 76,564.41 | 568.84 | 0.75% |
| Small Cap | 61,775.59 | 170.77 | 0.28% |
| Resource 20 | 32,070.12 | -3.97 | -0.01% |
| Industrial 25 | 70,646.90 | 1228.18 | 1.77% |
| Financial 15 | 14,900.41 | 350.49 | 2.41% |
| Financial & Ind. 30 | 73,459.29 | 1378.27 | 1.91% |
| All Share | 52,921.41 | 726.82 | 1.39% |
| Oil & Gas | 7,195.69 | .00 | 0.00% |
| Mining | 22,938.26 | -162.84 | -0.70% |
| Gold Mining | 1,428.06 | -81.54 | -5.40% |
| Platinum Mining | 21.75 | -.58 | -2.60% |
| GENERAL MINING | 6,524.01 | 30.26 | 0.47% |
| Oil & Gas Producers | 38,689.88 | .00 | 0.00% |
| Basic Materials | 22,830.20 | -29.31 | -0.13% |
| Chemicals | 20,767.55 | 227.66 | 1.11% |
| Forestry & Paper | 60,986.30 | 855.21 | 1.42% |
| Industrial Metals | 10,509.59 | -389.54 | -3.57% |
| Industrials | 46,961.92 | 816.91 | 1.77% |
| General Industrials | 178.24 | 3.77 | 2.16% |
| Consumer Goods | 76,417.40 | 1447.34 | 1.93% |
| Automobiles & Parts | 5,226.37 | -95.11 | -1.79% |
| Household Goods | 462.48 | 23 | 5.30% |
| Health Care | 7,395.96 | 142.62 | 1.97% |
| Beverages | 220.33 | 1.63 | 0.75% |

| | | | |
| --- | --- | --- | --- |
| Index Name | RP | Move | % Move |
| Food Producers | 10,028.00 | 77.15 | 0.78% |
| Personal Goods | 1,052.50 | 14.89 | 1.44% |
| Consumer Services | 19,751.30 | 285.82 | 1.47% |
| General Retailers | 7,277.83 | 206.73 | 2.92% |
| Travel & Leisure | 5,787.74 | 71.06 | 1.24% |
| Media | 541.58 | 5.60 | 1.04% |
| Support Services | 2,100.57 | 8.29 | 0.40% |
| Telecommunications | 6,892.26 | 100.61 | 1.48% |
| Financials | 41,004.97 | 852.61 | 2.12% |
| Banks | 7,353.82 | 168.59 | 2.35% |
| Non-life Insurance | 63,436.04 | -264.32 | -0.41% |
| Life Insurance | 37,093.41 | 1312.16 | 3.67% |
| General Financial | 3,971.24 | 68.25 | 1.75% |
| Technology | 56,274.24 | 1500.22 | 2.74% |
| SHARIAH TOP40 | 2,927.68 | 27 | 0.94% |
| FTSE/JSE SHARIAH ALL | 3,332.88 | 24 | 0.74% |
| COAL MINING | 14,158.77 | -126 | -0.88% |
| FTSE JSE Fledgling | 7,611.36 | 5 | 0.06% |
| FTSE/JSE TOP 40 USD | 3,813.66 | 316 | 9.05% |
| FTSE/JSE Alt X | 1,345.85 | 5 | 0.34% |
| SA LISTED PROPERTY | 625.99 | 9.71 | 1.58% |
| CAPPED PROPERTY | 512.24 | | 1.07% |
| RESOURCE | 18,216.17 | -23 | -0.13% |
| DIVIDEND PLUS | 212.27 | 3 | 1.28% |
| FTSE/JSE RAFI 40 | 9,840.26 | 125 | 1.29% |
| Capped Top 40 | 24,482.12 | 376 | 1.56% |
| Capped All Share | 26,935.74 | 375 | 1.41% |
| JSE TABACO | 11,334.69 | 171 | 1.53% |
Click here for the Sharenet Index Summary page
---
Latest Consensus Changes**

| | | | |
| --- | --- | --- | --- |
| Code | Company Name | Status | Updated |
| BGA | BARCLAYS AFRICA GRP LTD | HOLD | 21/04/2017 |
| ARI | AFRICAN RAINBOW MINERALS | BUY | 20/04/2017 |
| AGL | ANGLO AMERICAN PLC | BUY | 20/04/2017 |
| EXX | EXXARO RESOURCES LIMITED | BUY | 20/04/2017 |
| RBP | ROYAL BAFOKENG PLATINUM L... | HOLD | 20/04/2017 |

Results Expected**

| | | |
| --- | --- | --- |
| Expected | Company Name | Fin. Date |
| 25/04/2017 | NUWORLD | February 2017 (Interim) |
| 25/04/2017 | NUWORLD-N | February 2017 (Interim) |
| 26/04/2017 | INDEQTY | March 2017 (Interim) |
| 26/04/2017 | INDEQTYP | March 2017 (Interim) |
| 26/04/2017 | INDEQTYPA | March 2017 (Interim) |
---
Recent Dividends**

| | | | | |
| --- | --- | --- | --- | --- |
| Share Name | Dec-Date | LDT | Pay-Date | Amount |
| CLICKS | 21/04/17 | 27/06/17 | 03/07/17 | ZAR 0.8800 |
| ECSP C | 21/04/17 | 09/05/17 | 15/05/17 | ZAR 1.1521 |
| ECSP C7 | 21/04/17 | 09/05/17 | 15/05/17 | ZAR 1.1521 |
| ECSP C6 | 21/04/17 | 09/05/17 | 15/05/17 | ZAR 1.1521 |
| ECSP C5 | 21/04/17 | 09/05/17 | 15/05/17 | ZAR 1.1521 |

Ex Div**

| | | | | |
| --- | --- | --- | --- | --- |
| Share Name | Dec-Date | LDT | Pay-Date | Amount |
| ILPREF2 | 31/03/17 | 18/04/17 | 24/04/17 | ZAR 14.4374 |
| CAPITEC | 28/03/17 | 18/04/17 | 24/04/17 | ZAR 8.0000 |
| EXXARO | 09/03/17 | 18/04/17 | 24/04/17 | ZAR 4.1000 |
| REMGRO | 16/03/17 | 18/04/17 | 24/04/17 | ZAR 1.9400 |
| A-V-I | 06/03/17 | 18/04/17 | 24/04/17 | ZAR 1.6200 |
---
Upcoming AGMs**

| | | | |
| --- | --- | --- | --- |
| Code | Company Name | Date | Status |
| HLM | Hulamin Ltd. | 26/04/2017 | Confirmed |
| HULA | Hulamin Ltd. | 26/04/2017 | Confirmed |
| HULB | Hulamin Ltd. | 26/04/2017 | Confirmed |
| ANH | Anheuser-Busch InBev SA/NV | 27/04/2017 | Unconfirmed |
| ANB | Anheuser-Busch InBev SA/NV | 27/04/2017 | Unconfirmed |
---
Stock Exchange News Service
Click here for more SENS news
---