Thursday, 23 March 2017 - 20:00
Charts
Todays Sharenet VIEWS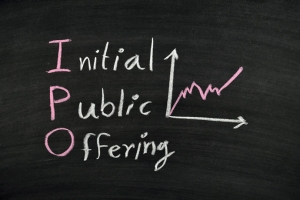 AJ Cilliers

An Initial Public Offering, or IPO, takes place when a company sells its shares to the general public for the first time. IPOs have been around for a while; the first one is said to have occurred in 1602, when the Dutch East India Company became the first company to issue stocks and bonds to the public.
---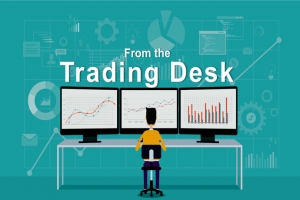 Sharenet

Anchor announced its 31 December 2016 year end results yesterday. The numbers look positive given the tough markets in which they operate.
---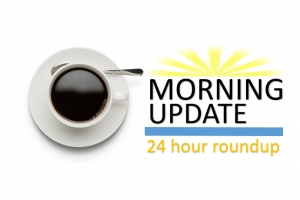 Sharenet

Inflation in South Africa eased to 6.3% in February (from 6.6% in January) in the first signs of a declining inflation cycle. Wall Street closed mostly higher yesterday as investors found opportunities in the technology sector after Tuesday's sell-off.
---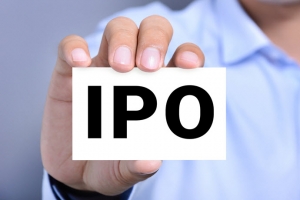 Sharenet

Sharenet Securities invites you to participate in the Private Placement of shares in Foresight Solar Fund Ltd.
Top News
South African hotelier Tsogo Sun said it could increase its stake in Hospitality Property Fund to as much as 60 percent as part of an exchange if it reaches agreement to sell more hotel assets to the fund.

---

The head of a Japanese nationalist school at the heart of a political scandal said in sworn testimony in parliament on Thursday that he received a donation of 1 million yen from Prime Minister Shinzo Abe's wife in her husband's name.

---

The top U.S. Senate Democrat on Thursday pledged to pursue a procedural hurdle to try to block the confirmation of Republican President Donald Trump's Supreme Court nominee Neil Gorsuch, a move that could provoke a nasty partisan fight and change the way the Senate does business.

---
World Markets (Spot Prices)
| | | | | |
| --- | --- | --- | --- | --- |
| Name | Time | RP | Move | % Move |
| JSE Overall | 17:00 | 52027.98 | -68.73 | -0.13% |
| JSE Top 40 | 17:00 | 44845.23 | -10.49 | -0.02% |
| JSE Gold | 17:00 | 1307.95 | -33.33 | -2.48% |
| JSE Financial | 17:00 | 42463.83 | -26.81 | -0.06% |
| JSE Industrial | 17:00 | 76211.11 | .23 | 0.00% |
| JSE Indust 25 | 17:00 | 67630.55 | 51.61 | 0.08% |
| JSE Resource | 17:00 | 30753.20 | -116.93 | -0.38% |
| DJ Futures | 19:58 | 20645.00 | 49.00 | 0.24% |
| DJ Ind | 19:58 | 20721.04 | 59.74 | 0.29% |
| SP 500 | 18:31 | 2357.10 | 8.65 | 0.37% |
| Nasdaq | 19:58 | 5830.27 | 8.63 | 0.15% |
| FTSE 100 | 18:44 | 7340.71 | 15.99 | 0.22% |
| DAX | 19:08 | 12039.68 | 135.56 | 1.14% |
| CAC40 | 19:08 | 5032.76 | 38.06 | 0.76% |
| Nikkei | 08:28 | 19085.31 | 43.93 | 0.23% |
| Shanghai | 09:30 | 3248.55 | 3.33 | 0.10% |
| Hang-Seng | 10:30 | 24327.70 | 7.29 | 0.03% |
| All Ords | 07:37 | 5754.00 | 22.00 | 0.38% |
| NZSE 50 | 09:10 | 7062.55 | 1.72 | 0.02% |

| | | | | |
| --- | --- | --- | --- | --- |
| Name | Time | RP | Move | % Move |
| Gold $ | 19:59 | 1246.33 | -1.86 | -0.15% |
| Gold R | 19:59 | 15507.59 | 15507.59 | 0.00% |
| Gold R/kg | 19:55 | 498325 | -5433 | -1.08% |
| Silver $ | 19:59 | 17.6040 | 0.0950 | 0.54% |
| Platinum $ | 19:59 | 962.06 | 2.00 | 0.21% |
| Palladium $ | 19:59 | 801.78 | 15.28 | 1.94% |
| R186 | 17:38 | 8.35 | 0.06 | 0.72% |
| R204 | 16:52 | 7.36 | 0.04 | 0.55% |
| R207 | 17:24 | 7.40 | 0.07 | 0.96% |
| Brent Crude | 19:58 | 50.66 | -0.30 | -0.59% |
| USD / ZAR | 19:59 | 12.4434 | -0.1173 | -0.93% |
| GBP / ZAR | 19:55 | 15.5607 | -0.0910 | -0.58% |
| EUR/ ZAR | 19:55 | 13.4307 | -0.1300 | -0.96% |
| NZD/ ZAR | 19:59 | 8.7531 | 8.7531 | 0.00% |
| AUD / ZAR | 19:55 | 9.5119 | -0.1328 | -1.38% |
| USD / JPY | 19:59 | 111.0450 | -0.1990 | -0.18% |
| EUR / USD | 19:59 | 1.0780 | -0.0012 | -0.11% |
| GBP / USD | 19:59 | 1.2515 | 0.0036 | 0.29% |
Click here for the Sharenet Spot Price page
The JSE Today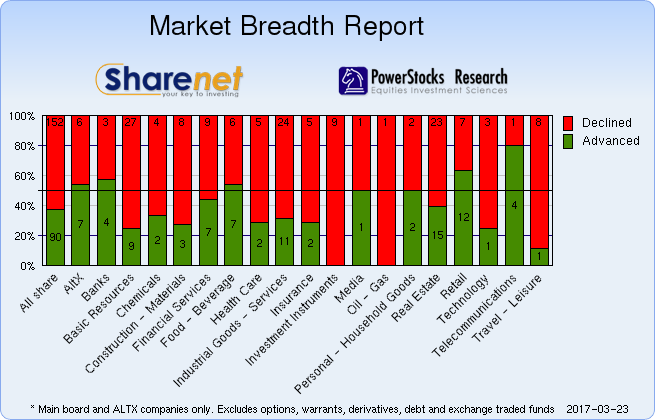 Trading Statistics
| Date | Adv. | Decl. | Unch. | Actives | Volume | Value | Trades | Orders |
| --- | --- | --- | --- | --- | --- | --- | --- | --- |
| 23/03/2017 | 129 | 206 | 51 | 386 | 294,087,376 | R15,249,284,044 | 221359 | 1998702 |
| 22/03/2017 | 119 | 224 | 64 | 407 | 293,938,799 | R21,199,946,178 | 348047 | 974098 |
| 20/03/2017 | 174 | 185 | 49 | 408 | 168,148,198 | R11,280,224,871 | 175577 | 1749971 |
| 17/03/2017 | 171 | 171 | 57 | 399 | 504,857,317 | R28,689,396,743 | 396122 | 165557 |
| 16/03/2017 | 253 | 104 | 44 | 401 | 695,173,407 | R55,799,441,538 | 341367 | 2488020 |
* Includes all listed instruments on the JSE
---
---
---
Index Summary
| | | | |
| --- | --- | --- | --- |
| Index Name | RP | Move | % Move |
| Top 40 | 44,845.23 | -10.49 | -0.02% |
| Industrial | 76,211.11 | .23 | 0.00% |
| Mid Cap | 80,084.04 | -687.45 | -0.85% |
| Small Cap | 64,819.30 | -308.01 | -0.47% |
| Resource 20 | 30,753.20 | -116.93 | -0.38% |
| Industrial 25 | 67,630.55 | 51.61 | 0.08% |
| Financial 15 | 15,501.25 | 1.98 | 0.01% |
| Financial & Ind. 30 | 71,486.52 | 62.44 | 0.09% |
| All Share | 52,027.98 | -68.73 | -0.13% |
| Oil & Gas | 7,195.69 | .00 | 0.00% |
| Mining | 22,638.35 | -129.36 | -0.57% |
| Gold Mining | 1,307.95 | -33.33 | -2.48% |
| Platinum Mining | 20.51 | -.59 | -2.80% |
| GENERAL MINING | 6,545.34 | 1.40 | 0.02% |
| Oil & Gas Producers | 38,689.88 | .00 | 0.00% |
| Basic Materials | 22,006.80 | -121.40 | -0.55% |
| Chemicals | 18,815.72 | -197.31 | -1.04% |
| Forestry & Paper | 55,623.65 | 72.55 | 0.13% |
| Industrial Metals | 11,843.46 | -84.98 | -0.71% |
| Industrials | 48,199.96 | 58.92 | 0.12% |
| General Industrials | 179.22 | 1.25 | 0.70% |
| Consumer Goods | 72,545.09 | 104.45 | 0.14% |
| Automobiles & Parts | 5,547.92 | .00 | 0.00% |
| Household Goods | 432.29 | -4 | -0.80% |
| Health Care | 7,760.46 | -45.37 | -0.58% |
| Beverages | 231.97 | -3.21 | -1.36% |

| | | | |
| --- | --- | --- | --- |
| Index Name | RP | Move | % Move |
| Food Producers | 10,789.04 | 35.86 | 0.33% |
| Personal Goods | 980.69 | 7.40 | 0.76% |
| Consumer Services | 18,641.37 | -36.72 | -0.20% |
| General Retailers | 7,684.08 | 17.21 | 0.22% |
| Travel & Leisure | 6,308.86 | -35.55 | -0.56% |
| Media | 486.53 | -.86 | -0.18% |
| Support Services | 2,306.92 | -37.95 | -1.62% |
| Telecommunications | 7,060.46 | 59.54 | 0.85% |
| Financials | 42,463.83 | -26.81 | -0.06% |
| Banks | 7,961.20 | 10.97 | 0.14% |
| Non-life Insurance | 67,136.48 | -264.32 | -0.39% |
| Life Insurance | 38,386.68 | -68.47 | -0.18% |
| General Financial | 3,966.38 | 16.96 | 0.43% |
| Technology | 55,865.45 | -719.00 | -1.27% |
| SHARIAH TOP40 | 2,843.22 | -11 | -0.37% |
| FTSE/JSE SHARIAH ALL | 3,295.22 | -18 | -0.53% |
| COAL MINING | 15,046.22 | -187 | -1.23% |
| FTSE JSE Fledgling | 7,925.38 | -88 | -1.10% |
| FTSE/JSE TOP 40 USD | 3,854.54 | 357 | 10.22% |
| FTSE/JSE Alt X | 1,367.65 | 8 | 0.60% |
| SA LISTED PROPERTY | 647.34 | -1.70 | -0.26% |
| CAPPED PROPERTY | 517.82 | | -0.33% |
| RESOURCE | 17,559.19 | -97 | -0.55% |
| DIVIDEND PLUS | 218.58 | -1 | -0.46% |
| FTSE/JSE RAFI 40 | 9,744.23 | -6 | -0.06% |
| Capped Top 40 | 23,962.91 | -3 | -0.01% |
| Capped All Share | 26,612.15 | -35 | -0.13% |
| JSE TABACO | 10,317.41 | -61 | -0.58% |
Click here for the Sharenet Index Summary page
---
Latest Consensus Changes**

| | | | |
| --- | --- | --- | --- |
| Code | Company Name | Status | Updated |
| MEI | MEDICLINIC INT PLC | BUY | 20/03/2017 |
| NTC | NETCARE LIMITED | BUY | 20/03/2017 |
| FSR | FIRSTRAND LIMITED | HOLD | 20/03/2017 |
| GRT | GROWTHPOINT PROPERTIES LI... | SELL | 20/03/2017 |
| LHC | LIFE HEALTHCARE GRP HLDG ... | HOLD | 20/03/2017 |

Results Expected**

| | | |
| --- | --- | --- |
| Expected | Company Name | Fin. Date |
| 24/03/2017 | EQSTRADA | December 2016 (Interim) |
| 24/03/2017 | EQSTRADB | December 2016 (Interim) |
| 24/03/2017 | EXTRACT | December 2016 (Interim) |
| 24/03/2017 | TRANSCEND | December 2016 (Final) |
| 27/03/2017 | AFRO-C | December 2016 (Interim) |
---
Recent Dividends**

| | | | | |
| --- | --- | --- | --- | --- |
| Share Name | Dec-Date | LDT | Pay-Date | Amount |
| MASTDRILL | 22/03/17 | 16/05/17 | 22/05/17 | ZAR 0.3000 |
| ADVTECH | 22/03/17 | 10/04/17 | 18/04/17 | ZAR 0.1900 |
| ANCHOR | 22/03/17 | 09/05/17 | 15/05/17 | ZAR 0.1500 |
| BLACKSTAR | 20/03/17 | 04/04/17 | 08/05/17 | ZAR 0.0447 |
| REMGRO | 16/03/17 | 18/04/17 | 24/04/17 | ZAR 1.9400 |

Ex Div**

| | | | | |
| --- | --- | --- | --- | --- |
| Share Name | Dec-Date | LDT | Pay-Date | Amount |
| SANTAM | 02/03/17 | 20/03/17 | 27/03/17 | ZAR 5.7000 |
| JSE | 28/02/17 | 20/03/17 | 27/03/17 | ZAR 5.6000 |
| CASHBIL | 28/02/17 | 20/03/17 | 27/03/17 | ZAR 5.4000 |
| MTN GROUP | 02/03/17 | 20/03/17 | 27/03/17 | ZAR 4.5000 |
| IMPERIALP | 21/02/17 | 20/03/17 | 27/03/17 | ZAR 4.3431 |
---
Upcoming AGMs**

| | | | |
| --- | --- | --- | --- |
| Code | Company Name | Date | Status |
| GPA | Gemgrow Properties Ltd. | 23/03/2017 | Confirmed |
| GPB | Gemgrow Properties Ltd. | 23/03/2017 | Confirmed |
| HDC | Hudaco Industries Ltd. | 29/03/2017 | Confirmed |
| ENX | enX Group Ltd. | 29/03/2017 | Confirmed |
| CIL | Consolidated Infrastructure Group Ltd. | 29/03/2017 | Confirmed |
---
Stock Exchange News Service
Click here for more SENS news
---