Thursday, 16 March 2017 - 20:00
Charts
Todays Sharenet VIEWS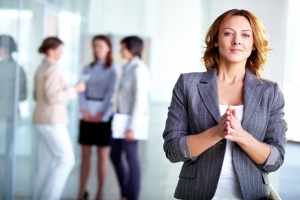 AJ Cilliers

High charges on actively managed funds are often a bone of contention, especially as many active fund managers fail to beat the market or their chosen index. However, it is also true that certain active fund managers do deliver superior returns on a regular basis, thereby more than justifying their fees. The question is, how do these superstars do it, and can ordinary investors adopt their methods?
---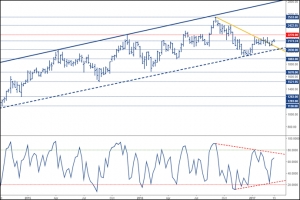 Moxima Gama

After testing the upper slope of the channel, NPN pulled back to the lower slope. Having already bounced on the lower slope, a move above 227,000cps could see NPN reclaim its losses towards the upper slope of the channel.
---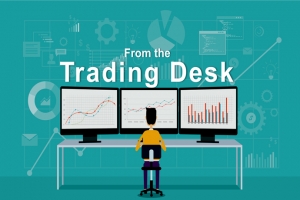 Sharenet

Agarwal family plans to buy 2.4 billion dollars Anglo American stocks or 13% of the company in the market after a proposed merger failed last year.
---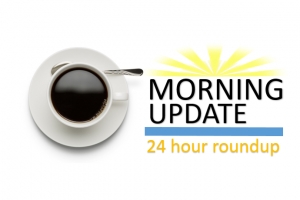 Sharenet

The dollar plunged, sending commodities higher while equity markets rallied strongly. Local markets closed flat yesterday ahead of all the action that happened following market close.
Top News
Sales for the interim period increased to R14.5 billion (2015: R14.3 billion). Trading profit shot up to R1.1 billion (2015: R584 million). Net profit for the period attributable to equity holders rose to R5.2 billion (2015: R3.3 billion). Furthermore, headline earnings per share were higher

---

EU leaders lined up on Thursday to congratulate Dutch Prime Minister Mark Rutte on beating far-rightist Geert Wilders in the first of a series of European elections this year in which populist insurgent parties are hoping to rock the establishment.

---

President Donald Trump asked the U.S. Congress on Thursday to approve a 2018 budget that would bolster military programs and begin building a wall on the southern border with Mexico while drastically cutting many federal agencies.

---
---
In the cautionary announcement published on 1 November 2016 and the cautionary announcement renewals published on 13 December 2016, 30 January 2017 and 13 March 2017, Sasfin shareholders (˘Shareholders÷) were advised that the Company was in discussions with a potential B-BBEE investor. Shareholders are advised that, following the successful conclusion of a due diligence on the Sasfin group, Women Investment Portfolio Holdings Limited ("WIPHOLD") has confirmed its interest (˘Expression. . .
World Markets (Spot Prices)
| | | | | |
| --- | --- | --- | --- | --- |
| Name | Time | RP | Move | % Move |
| JSE Overall | 17:00 | 52748.97 | 1047.37 | 2.03% |
| JSE Top 40 | 17:00 | 45523.12 | 867.57 | 1.94% |
| JSE Gold | 17:00 | 1318.27 | 91.13 | 7.43% |
| JSE Financial | 17:00 | 43050.27 | 843.34 | 2.00% |
| JSE Industrial | 17:00 | 76748.59 | 1161.40 | 1.54% |
| JSE Indust 25 | 17:00 | 68118.66 | 1013.10 | 1.51% |
| JSE Resource | 17:00 | 31687.47 | 953.24 | 3.10% |
| DJ Futures | 19:58 | 20884.00 | -5.00 | -0.02% |
| DJ Ind | 19:58 | 20943.09 | -7.01 | -0.03% |
| SP 500 | 18:31 | 2382.30 | -2.96 | -0.12% |
| Nasdaq | 19:58 | 5898.41 | -1.64 | -0.03% |
| FTSE 100 | 18:42 | 7415.95 | 47.31 | 0.64% |
| DAX | 19:08 | 12083.18 | 73.31 | 0.61% |
| CAC40 | 19:08 | 5013.38 | 27.90 | 0.56% |
| Nikkei | 08:32 | 19590.14 | 12.76 | 0.07% |
| Shanghai | 09:28 | 3268.94 | 27.18 | 0.84% |
| Hang-Seng | 10:28 | 24288.28 | 495.43 | 2.08% |
| All Ords | 07:37 | 5827.50 | 13.80 | 0.24% |
| NZSE 50 | 09:08 | 7151.99 | 20.69 | 0.29% |

| | | | | |
| --- | --- | --- | --- | --- |
| Name | Time | RP | Move | % Move |
| Gold $ | 19:59 | 1226.60 | 7.02 | 0.58% |
| Gold R | 19:58 | 15614.52 | 14.19 | 0.09% |
| Gold R/kg | 19:57 | 502049 | 499 | 0.10% |
| Silver $ | 19:59 | 17.2710 | -0.0380 | -0.22% |
| Platinum $ | 19:59 | 956.17 | 4.67 | 0.49% |
| Palladium $ | 19:59 | 766.53 | 6.97 | 0.92% |
| R186 | 17:02 | 8.53 | -0.12 | -1.39% |
| R204 | 16:47 | 7.43 | 0.00 | 0.00% |
| R207 | 16:44 | 7.58 | -0.09 | -1.24% |
| Brent Crude | 19:58 | 51.65 | 0.73 | 1.43% |
| USD / ZAR | 19:59 | 12.7322 | -0.0569 | -0.44% |
| GBP / ZAR | 19:55 | 15.7043 | 0.0045 | 0.03% |
| EUR/ ZAR | 19:55 | 13.6434 | -0.1026 | -0.75% |
| NZD/ ZAR | 19:58 | 8.8818 | -0.0897 | -1.00% |
| AUD / ZAR | 19:55 | 9.7704 | -0.0932 | -0.94% |
| USD / JPY | 19:59 | 113.3220 | -0.1360 | -0.12% |
| EUR / USD | 19:59 | 1.0715 | -0.0020 | -0.19% |
| GBP / USD | 19:59 | 1.2352 | 0.0065 | 0.53% |
Click here for the Sharenet Spot Price page
The JSE Today
Trading Statistics
| Date | Adv. | Decl. | Unch. | Actives | Volume | Value | Trades | Orders |
| --- | --- | --- | --- | --- | --- | --- | --- | --- |
| 16/03/2017 | 253 | 104 | 44 | 401 | 695,173,407 | R55,799,441,538 | 341367 | 2488020 |
| 15/03/2017 | 152 | 180 | 50 | 382 | 383,872,084 | R17,783,549,993 | 265671 | 1766946 |
| 14/03/2017 | 184 | 164 | 64 | 412 | 273,255,790 | R20,702,277,446 | 309329 | 743752 |
| 13/03/2017 | 213 | 121 | 60 | 394 | 207,380,299 | R14,397,500,717 | 207676 | 1699651 |
| 10/03/2017 | 171 | 163 | 67 | 401 | 246,391,063 | R16,441,581,734 | 257366 | 6613 |
* Includes all listed instruments on the JSE
---
---
---
Index Summary
| | | | |
| --- | --- | --- | --- |
| Index Name | RP | Move | % Move |
| Top 40 | 45,523.12 | 867.57 | 1.94% |
| Industrial | 76,748.59 | 1161.40 | 1.54% |
| Mid Cap | 80,880.51 | 2036.59 | 2.58% |
| Small Cap | 65,065.26 | 802.96 | 1.25% |
| Resource 20 | 31,687.47 | 953.24 | 3.10% |
| Industrial 25 | 68,118.66 | 1013.10 | 1.51% |
| Financial 15 | 15,762.27 | 342.56 | 2.22% |
| Financial & Ind. 30 | 72,255.73 | 1158.74 | 1.63% |
| All Share | 52,748.97 | 1047.37 | 2.03% |
| Oil & Gas | 7,195.69 | .00 | 0.00% |
| Mining | 23,494.59 | 940.37 | 4.17% |
| Gold Mining | 1,318.27 | 91.13 | 7.43% |
| Platinum Mining | 20.59 | .94 | 4.78% |
| GENERAL MINING | 6,855.95 | 233.31 | 3.52% |
| Oil & Gas Producers | 38,689.88 | .00 | 0.00% |
| Basic Materials | 22,692.96 | 722.26 | 3.29% |
| Chemicals | 19,151.80 | 198.46 | 1.05% |
| Forestry & Paper | 56,128.10 | 641.76 | 1.16% |
| Industrial Metals | 12,737.70 | 840.45 | 7.06% |
| Industrials | 48,964.99 | 963.85 | 2.01% |
| General Industrials | 182.65 | 3.07 | 1.71% |
| Consumer Goods | 73,411.68 | 319.24 | 0.44% |
| Automobiles & Parts | 5,527.54 | 95.10 | 1.75% |
| Household Goods | 448.62 | -5 | -1.21% |
| Health Care | 7,960.89 | 76.02 | 0.96% |
| Beverages | 233.72 | .99 | 0.43% |

| | | | |
| --- | --- | --- | --- |
| Index Name | RP | Move | % Move |
| Food Producers | 10,706.96 | 128.21 | 1.21% |
| Personal Goods | 994.37 | 6.49 | 0.66% |
| Consumer Services | 18,534.71 | 346.50 | 1.91% |
| General Retailers | 7,588.47 | 184.58 | 2.49% |
| Travel & Leisure | 6,272.15 | 82.01 | 1.32% |
| Media | 481.89 | 8.01 | 1.69% |
| Support Services | 2,318.62 | 12.33 | 0.53% |
| Telecommunications | 7,248.10 | 242.38 | 3.46% |
| Financials | 43,050.27 | 843.34 | 2.00% |
| Banks | 8,017.70 | 261.51 | 3.37% |
| Non-life Insurance | 68,751.46 | 819.39 | 1.21% |
| Life Insurance | 38,851.79 | 595.14 | 1.56% |
| General Financial | 4,044.12 | 77.48 | 1.95% |
| Technology | 57,332.13 | 189.62 | 0.33% |
| SHARIAH TOP40 | 2,938.57 | 63 | 2.19% |
| FTSE/JSE SHARIAH ALL | 3,388.37 | 78 | 2.36% |
| COAL MINING | 15,043.69 | 914 | 6.47% |
| FTSE JSE Fledgling | 7,989.32 | 28 | 0.35% |
| FTSE/JSE TOP 40 USD | 3,841.01 | 344 | 9.83% |
| FTSE/JSE Alt X | 1,353.13 | -14 | -1.01% |
| SA LISTED PROPERTY | 663.19 | 8.70 | 1.33% |
| CAPPED PROPERTY | 529.78 | | 1.07% |
| RESOURCE | 18,106.68 | 576 | 3.29% |
| DIVIDEND PLUS | 222.51 | 7 | 3.09% |
| FTSE/JSE RAFI 40 | 9,966.91 | 269 | 2.78% |
| Capped Top 40 | 24,381.01 | 470 | 1.97% |
| Capped All Share | 27,012.08 | 540 | 2.04% |
| JSE TABACO | 10,350.25 | 64 | 0.62% |
Click here for the Sharenet Index Summary page
---
Latest Consensus Changes**

| | | | |
| --- | --- | --- | --- |
| Code | Company Name | Status | Updated |
| GRT | GROWTHPOINT PROPERTIES LI... | HOLD | 14/03/2017 |
| SBK | STANDARD BANK GROUP LIMIT... | SELL | 14/03/2017 |
| NED | NEDBANK GROUP LTD | HOLD | 14/03/2017 |
| KAP | KAP INDUSTRIAL HLDGS | HOLD | 14/03/2017 |
| JSE | JSE LTD | HOLD | 13/03/2017 |

Results Expected**

| | | |
| --- | --- | --- |
| Expected | Company Name | Fin. Date |
| 17/03/2017 | AFRO-C | December 2016 (Interim) |
| 17/03/2017 | AFROC-P | December 2016 (Interim) |
| 17/03/2017 | EQSTRADA | December 2016 (Interim) |
| 17/03/2017 | EQSTRADB | December 2016 (Interim) |
| 17/03/2017 | EXTRACT | December 2016 (Interim) |
---
Recent Dividends**

| | | | | |
| --- | --- | --- | --- | --- |
| Share Name | Dec-Date | LDT | Pay-Date | Amount |
| SHFINV-PREF | 15/03/17 | 10/04/17 | 18/04/17 | ZAR 4.3668 |
| ELBGROUP | 14/03/17 | 18/04/17 | 24/04/17 | ZAR 0.3200 |
| HOMCHOICE | 14/03/17 | 04/04/17 | 10/04/17 | ZAR 0.8700 |
| TRELLIDOR | 13/03/17 | 28/03/17 | 03/04/17 | ZAR 0.1050 |
| RMIH | 13/03/17 | 28/03/17 | 03/04/17 | ZAR 0.5300 |

Ex Div**

| | | | | |
| --- | --- | --- | --- | --- |
| Share Name | Dec-Date | LDT | Pay-Date | Amount |
| ILRPREF1 | 28/02/17 | 14/03/17 | 20/03/17 | ZAR 12.5124 |
| ASSORE | 22/02/17 | 14/03/17 | 20/03/17 | ZAR 6.0000 |
| SASOL | 27/02/17 | 14/03/17 | 20/03/17 | ZAR 4.8000 |
| BEE-SASOL | 27/02/17 | 14/03/17 | 20/03/17 | ZAR 4.8000 |
| CAPITEC-P | 28/02/17 | 14/03/17 | 20/03/17 | ZAR 4.3389 |
---
Upcoming AGMs**

| | | | |
| --- | --- | --- | --- |
| Code | Company Name | Date | Status |
| GPA | Gemgrow Properties Ltd. | 23/03/2017 | Confirmed |
| GPB | Gemgrow Properties Ltd. | 23/03/2017 | Confirmed |
---
Stock Exchange News Service
Click here for more SENS news
---