Thursday, 09 February 2017 - 20:00
Charts
Todays Sharenet VIEWS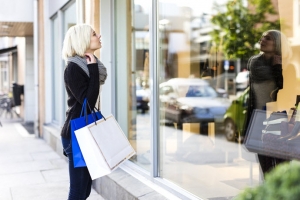 Natalie Mayer
Globally, there has been a drop in consumer demand for material goods and evolving tastes over recent years. Is consumerism dying? If so, what will happen to the economy?
---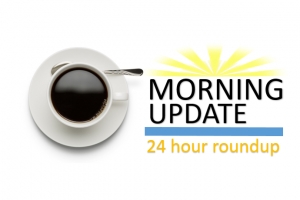 Ian Stiglingh
South African markets ended sharply lower yesterday on the back of losses in the mining- and bank sectors.
Top News
The expected demise of transparency regulations for minerals and oil companies listed in the United States will not cloud the global drive for financial clarity in extractive industries, company executives told Reuters at an Africa mining conference.

---

U.S. President Donald Trump used the swearing-in ceremony of Attorney General Jeff Sessions on Thursday to sign three executive orders, including ones targeting transnational drug cartels and those who commit crimes against law enforcement.

---

U.S. President Donald Trump has broken the ice with Chinese President Xi Jinping in a letter that said he looked forward to working with him to develop relations, although the pair haven't spoken directly since Trump took office.

---
---
RBPlat is in the process of finalising its financial results for the year ended 31 December 2016. The company advises that it anticipates earnings per share ("EPS") of between 81 cents and 92 cents (between 105.1% and 105.8% higher) and headline earnings per share ("HEPS") of between 80 cents and 91 cents (between 196.2% and 209.4% higher) for the year ended 31 December 2016, compared to a loss per share (˘LPS÷) of 1 589.2 cents and headline loss per share (˘HLPS÷) of 83.2 cents for the. . .
World Markets (Spot Prices)
| | | | | |
| --- | --- | --- | --- | --- |
| Name | Time | RP | Move | % Move |
| JSE Overall | 17:00 | 51904.34 | 100.86 | 0.19% |
| JSE Top 40 | 17:00 | 45013.25 | 90.32 | 0.20% |
| JSE Gold | 17:00 | 1568.29 | -43.94 | -2.73% |
| JSE Financial | 17:00 | 40612.28 | 334.38 | 0.83% |
| JSE Industrial | 17:00 | 74606.72 | 366.61 | 0.49% |
| JSE Indust 25 | 17:00 | 66335.42 | 346.04 | 0.52% |
| JSE Resource | 17:00 | 33829.30 | -361.35 | -1.06% |
| DJ Futures | 19:58 | 20129.00 | 124.00 | 0.62% |
| DJ Ind | 19:58 | 20176.97 | 122.63 | 0.61% |
| SP 500 | 19:58 | 2306.71 | 12.04 | 0.52% |
| Nasdaq | 19:58 | 5711.66 | 29.21 | 0.51% |
| FTSE 100 | 18:42 | 7229.50 | 40.68 | 0.57% |
| DAX | 19:08 | 11642.86 | 99.48 | 0.86% |
| CAC40 | 19:08 | 4826.24 | 59.64 | 1.25% |
| Nikkei | 08:28 | 18907.67 | -99.93 | -0.53% |
| Shanghai | 09:28 | 3183.18 | 16.20 | 0.51% |
| Hang-Seng | 10:28 | 23525.14 | 40.01 | 0.17% |
| All Ords | 07:37 | 5717.70 | 14.30 | 0.25% |
| NZSE 50 | 09:02 | 7121.63 | 55.36 | 0.78% |

| | | | | |
| --- | --- | --- | --- | --- |
| Name | Time | RP | Move | % Move |
| Gold $ | 19:59 | 1233.29 | -7.78 | -0.63% |
| Gold R | 19:59 | 16578.31 | -51.84 | -0.31% |
| Gold R/kg | 19:58 | 532897 | -1762 | -0.33% |
| Silver $ | 19:59 | 17.6900 | -0.0590 | -0.33% |
| Platinum $ | 19:59 | 1018.22 | 4.51 | 0.44% |
| Palladium $ | 19:59 | 772.13 | 6.38 | 0.83% |
| R186 | 17:40 | 8.80 | -0.05 | -0.56% |
| R204 | 16:57 | 7.71 | -0.05 | -0.71% |
| R207 | 17:15 | 7.90 | -0.07 | -0.82% |
| Brent Crude | 19:58 | 55.64 | 0.56 | 1.02% |
| USD / ZAR | 19:59 | 13.4418 | 0.0394 | 0.29% |
| GBP / ZAR | 19:55 | 16.7687 | -0.0082 | -0.05% |
| EUR/ ZAR | 19:55 | 14.3175 | -0.0269 | -0.19% |
| NZD/ ZAR | 19:59 | 9.6599 | -0.0577 | -0.59% |
| AUD / ZAR | 19:55 | 10.2516 | -0.0019 | -0.02% |
| USD / JPY | 19:59 | 113.1430 | 1.3170 | 1.18% |
| EUR / USD | 19:59 | 1.0657 | -0.0039 | -0.36% |
| GBP / USD | 19:59 | 1.2513 | -0.0024 | -0.19% |
Click here for the Sharenet Spot Price page
The JSE Today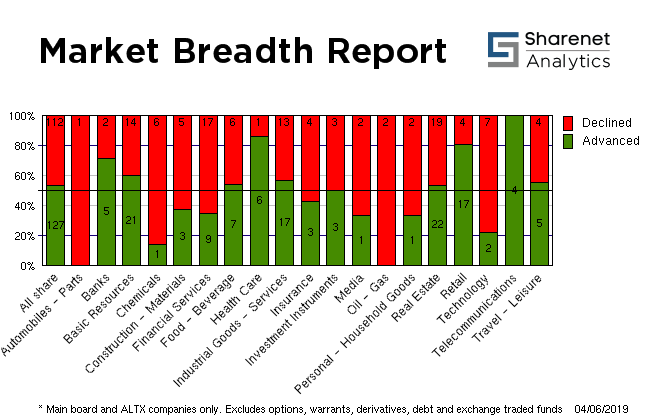 Trading Statistics
| Date | Adv. | Decl. | Unch. | Actives | Volume | Value | Trades | Orders |
| --- | --- | --- | --- | --- | --- | --- | --- | --- |
| 09/02/2017 | 195 | 147 | 61 | 403 | 317,630,303 | R17,927,478,268 | 249140 | 2429129 |
| 08/02/2017 | 164 | 193 | 64 | 421 | 358,628,749 | R20,696,966,133 | 285334 | 2430805 |
| 07/02/2017 | 195 | 190 | 59 | 444 | 311,488,311 | R18,004,973,171 | 261133 | 1785659 |
| 06/02/2017 | 158 | 183 | 67 | 408 | 259,950,476 | R14,031,075,015 | 247850 | 2530624 |
| 03/02/2017 | 151 | 207 | 73 | 431 | 262,220,870 | R17,201,349,407 | 241670 | 2394168 |
* Includes all listed instruments on the JSE
---
---
---
Index Summary
| | | | |
| --- | --- | --- | --- |
| Index Name | RP | Move | % Move |
| Top 40 | 45,013.25 | 90.32 | 0.20% |
| Industrial | 74,606.72 | 366.61 | 0.49% |
| Mid Cap | 78,052.63 | 84.62 | 0.11% |
| Small Cap | 63,584.71 | 17.15 | 0.03% |
| Resource 20 | 33,829.30 | -361.35 | -1.06% |
| Industrial 25 | 66,335.42 | 346.04 | 0.52% |
| Financial 15 | 14,750.57 | 130.12 | 0.89% |
| Financial & Ind. 30 | 69,772.72 | 439.83 | 0.63% |
| All Share | 51,904.34 | 100.86 | 0.19% |
| Oil & Gas | 7,195.69 | .00 | 0.00% |
| Mining | 25,510.02 | -522.52 | -2.01% |
| Gold Mining | 1,568.29 | -43.94 | -2.73% |
| Platinum Mining | 24.76 | -.06 | -0.24% |
| GENERAL MINING | 7,278.90 | -153.76 | -2.07% |
| Oil & Gas Producers | 38,689.88 | .00 | 0.00% |
| Basic Materials | 24,094.13 | -275.36 | -1.13% |
| Chemicals | 20,056.32 | 220.48 | 1.11% |
| Forestry & Paper | 54,682.60 | 683.92 | 1.27% |
| Industrial Metals | 12,185.74 | -315.30 | -2.52% |
| Industrials | 47,528.05 | 222.88 | 0.47% |
| General Industrials | 179.60 | 1.10 | 0.62% |
| Consumer Goods | 73,855.62 | 197.11 | 0.27% |
| Automobiles & Parts | 5,113.15 | 131.34 | 2.64% |
| Household Goods | 470.92 | 10 | 2.07% |
| Health Care | 8,497.51 | 164.83 | 1.98% |
| Beverages | 243.25 | -.99 | -0.41% |

| | | | |
| --- | --- | --- | --- |
| Index Name | RP | Move | % Move |
| Food Producers | 10,043.12 | -21.67 | -0.22% |
| Personal Goods | 993.47 | -.20 | -0.02% |
| Consumer Services | 17,505.99 | 57.48 | 0.33% |
| General Retailers | 7,122.77 | 103.99 | 1.48% |
| Travel & Leisure | 6,095.55 | 33.03 | 0.54% |
| Media | 466.13 | 1.52 | 0.33% |
| Support Services | 2,226.14 | 66.78 | 3.09% |
| Telecommunications | 6,672.86 | 59.03 | 0.89% |
| Financials | 40,612.28 | 334.38 | 0.83% |
| Banks | 7,329.81 | 84.65 | 1.17% |
| Non-life Insurance | 63,137.37 | 1614.98 | 2.63% |
| Life Insurance | 36,003.00 | 333.30 | 0.93% |
| General Financial | 3,918.67 | -8.99 | -0.23% |
| Technology | 57,315.24 | 65.65 | 0.11% |
| SHARIAH TOP40 | 3,077.37 | -4 | -0.14% |
| FTSE/JSE SHARIAH ALL | 3,489.31 | -7 | -0.19% |
| COAL MINING | 13,709.99 | -195 | -1.40% |
| FTSE JSE Fledgling | 8,142.89 | 12 | 0.15% |
| FTSE/JSE TOP 40 USD | 3,602.86 | 106 | 3.02% |
| FTSE/JSE Alt X | 1,393.89 | 19 | 1.39% |
| SA LISTED PROPERTY | 635.74 | 5.08 | 0.81% |
| CAPPED PROPERTY | 517.89 | | 0.88% |
| RESOURCE | 19,224.66 | -220 | -1.13% |
| DIVIDEND PLUS | 210.27 | 2 | 1.00% |
| FTSE/JSE RAFI 40 | 9,830.40 | -18 | -0.18% |
| Capped Top 40 | 24,146.66 | 47 | 0.20% |
| Capped All Share | 26,599.44 | 50 | 0.19% |
| JSE TABACO | 10,758.39 | -16 | -0.15% |
Click here for the Sharenet Index Summary page
---
Latest Consensus Changes**

| | | | |
| --- | --- | --- | --- |
| Code | Company Name | Status | Updated |
| KIO | KUMBA IRON ORE LTD | HOLD | 06/02/2017 |
| SNT | SANTAM LTD | BUY | 06/02/2017 |
| FSR | FIRSTRAND LIMITED | HOLD | 06/02/2017 |
| MTN | MTN GROUP LIMITED | HOLD | 06/02/2017 |
| NED | NEDBANK GROUP LTD | HOLD | 06/02/2017 |

Results Expected**

| | | |
| --- | --- | --- |
| Expected | Company Name | Fin. Date |
| 10/02/2017 | ITLTILE | December 2016 (Interim) |
| 10/02/2017 | MONEYWB | December 2016 (Interim) |
| 10/02/2017 | ROCKCASTLE | December 2016 (Final) |
| 14/02/2017 | COMAIR | December 2016 (Interim) |
| 14/02/2017 | COMAIRN | December 2016 (Interim) |
---
Recent Dividends**

| | | | | |
| --- | --- | --- | --- | --- |
| Share Name | Dec-Date | LDT | Pay-Date | Amount |
| INDLU | 08/02/17 | 28/02/17 | 06/03/17 | ZAR 0.2383 |
| MARADELTA | 08/02/17 | 28/02/17 | 06/03/17 | USD 0.0612 |
| TRADEHOLD PREF | 07/02/17 | 21/02/17 | 01/03/17 | ZAR 0.1960 |
| HUDACO | 03/02/17 | 28/02/17 | 06/03/17 | ZAR 3.5500 |
| RESILIENT | 02/02/17 | 28/02/17 | 06/03/17 | ZAR 2.7022 |

Ex Div**

| | | | | |
| --- | --- | --- | --- | --- |
| Share Name | Dec-Date | LDT | Pay-Date | Amount |
| ECSP C6 | 24/01/17 | 07/02/17 | 13/02/17 | ZAR 1.1123 |
| ECSP C2 | 24/01/17 | 07/02/17 | 13/02/17 | ZAR 1.1123 |
| ECSP C | 24/01/17 | 07/02/17 | 13/02/17 | ZAR 1.1123 |
| ECSP C5 | 24/01/17 | 07/02/17 | 13/02/17 | ZAR 1.1123 |
| ECSP C4 | 24/01/17 | 07/02/17 | 13/02/17 | ZAR 1.1123 |
---
Upcoming AGMs**

| | | | |
| --- | --- | --- | --- |
| Code | Company Name | Date | Status |
| RDF | Redefine Properties Ltd. | 09/02/2017 | Confirmed |
| ARL | Astral Foods Ltd. | 09/02/2017 | Confirmed |
| RFG | Rhodes Food Group Holdings Ltd. | 09/02/2017 | Confirmed |
| PFG | Pioneer Food Group Ltd. | 10/02/2017 | Confirmed |
| PFGA | Pioneer Food Group Ltd. | 10/02/2017 | Confirmed |
---
Stock Exchange News Service
Click here for more SENS news
---