Wednesday, 19 October 2016 - 20:00
Charts
Todays Sharenet VIEWS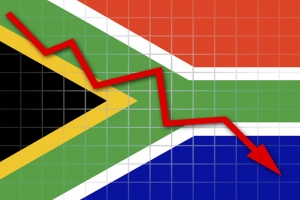 Ian Stiglingh
South Africaĺs next round of credit rating reviews is drawing nearer. Despite efforts to show a united front, the constant mix of political surprises and agendas poses a threat to the countryĺs investment grade status. If South Africa were to face a downgrade to junk status, where can investors hide in the banking sector (if at all)?
---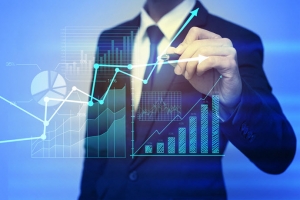 Seed Investments
An important part of Seedĺs multi management process is performing monthly asset class valuations using our in-house quantitative models. This process covers all of the local and global asset classes that are suitable for inclusion in our multi asset class funds and model portfolios.
Top News
South Africa's rand held on to gains against the dollar on Wednesday as data showed headline consumer inflation rose while retail sales growth slumped, bolstering expectations that an interest rate cut was unlikely this year.

---

A deep tunnel, booby trapped with an improvised explosive device, burrows under houses at the entrance to the village. Nearby, an anti-personnel mine lies half buried in a dirt road.

---

The United States expects Islamic State to use crude chemical weapons as it tries to repel an Iraqi-led offensive on the city of Mosul, U.S. officials say, although adding that the group's technical ability to develop such weapons is highly limited.

---
Company News
ELB announced that its subsidiary, ELB Engineering Services (Pty) Ltd. (˘Engineering Services÷), has been appointed by Black Mountain Mining (Pty) Ltd. (˘BMM÷), a subsidiary of Vedanta Ltd. (˘Vedanta÷), to provide engineering, procurement and construction services to BMM for their Gamsberg zinc project in the Northern Cape Province, for the Process, Power and Water plants. The contract has been awarded to Engineering Services by BMM, whose assets include the Black Mountain mine and th. . .
World Markets (Spot Prices)
| | | | | |
| --- | --- | --- | --- | --- |
| Name | Time | RP | Move | % Move |
| JSE Overall | 17:00 | 51504.87 | 378.08 | 0.74% |
| JSE Top 40 | 17:00 | 44939.76 | 396.64 | 0.89% |
| JSE Gold | 17:00 | 1893.18 | 58.09 | 3.17% |
| JSE Financial | 17:00 | 39719.34 | 131.55 | 0.33% |
| JSE Industrial | 17:00 | 75955.01 | 749.85 | 1.00% |
| JSE Indust 25 | 17:00 | 67821.15 | 742.04 | 1.11% |
| JSE Resource | 17:00 | 32131.38 | 195.57 | 0.61% |
| DJ Futures | 19:58 | 18157.00 | 93.00 | 0.51% |
| DJ Ind | 19:58 | 18240.66 | 78.72 | 0.43% |
| SP 500 | 19:58 | 2147.27 | 7.67 | 0.36% |
| Nasdaq | 19:58 | 5249.96 | 6.12 | 0.12% |
| FTSE 100 | 17:28 | 7019.71 | 19.65 | 0.28% |
| DAX | 18:08 | 10645.68 | 14.13 | 0.13% |
| CAC40 | 18:08 | 4520.30 | 11.39 | 0.25% |
| Nikkei | 08:38 | 16998.91 | 35.30 | 0.21% |
| Shanghai | 09:28 | 3084.72 | .84 | 0.03% |
| Hang-Seng | 10:28 | 23304.97 | -89.42 | -0.38% |
| All Ords | 07:35 | 5518.40 | 26.40 | 0.48% |
| NZSE 50 | 09:08 | 6976.54 | 3.45 | 0.05% |

| | | | | |
| --- | --- | --- | --- | --- |
| Name | Time | RP | Move | % Move |
| Gold $ | 19:59 | 1268.46 | 6.27 | 0.50% |
| Gold R | 19:58 | 17558.56 | 40.74 | 0.23% |
| Gold R/kg | 19:57 | 564002 | 804 | 0.14% |
| Silver $ | 19:59 | 17.6510 | 0.0620 | 0.35% |
| Platinum $ | 19:59 | 943.23 | 3.23 | 0.34% |
| Palladium $ | 19:59 | 637.16 | .66 | 0.10% |
| R186 | 17:00 | 8.78 | -0.05 | -0.57% |
| R204 | 17:00 | 7.83 | -0.02 | -0.32% |
| R207 | 17:00 | 8.04 | -0.03 | -0.31% |
| Brent Crude | 19:58 | 52.88 | 1.36 | 2.64% |
| USD / ZAR | 19:59 | 13.8432 | -0.0333 | -0.24% |
| GBP / ZAR | 19:55 | 16.9351 | -0.0955 | -0.56% |
| EUR/ ZAR | 19:55 | 15.1658 | -0.0717 | -0.47% |
| NZD/ ZAR | 19:58 | 10.0061 | 0.0178 | 0.18% |
| AUD / ZAR | 19:55 | 10.6722 | 0.0245 | 0.23% |
| USD / JPY | 19:59 | 103.3510 | -0.5110 | -0.49% |
| EUR / USD | 19:59 | 1.0964 | -0.0015 | -0.13% |
| GBP / USD | 19:59 | 1.2267 | -0.0030 | -0.24% |
Click here for the Sharenet Spot Price page
The JSE Today
Trading Statistics
| Date | Adv. | Decl. | Unch. | Actives | Volume | Value | Trades | Orders |
| --- | --- | --- | --- | --- | --- | --- | --- | --- |
| 19/10/2016 | 193 | 163 | 60 | 416 | 245,963,697 | R20,018,433,090 | 256400 | 564251 |
| 18/10/2016 | 215 | 139 | 57 | 411 | 277,882,473 | R25,267,596,308 | 305451 | 552938 |
| 17/10/2016 | 140 | 201 | 57 | 398 | 211,822,405 | R15,178,782,203 | 251718 | 2207547 |
| 14/10/2016 | 196 | 136 | 56 | 388 | 287,167,887 | R21,960,624,261 | 286400 | 320030 |
| 13/10/2016 | 111 | 216 | 62 | 389 | 352,056,854 | R27,738,667,103 | 454932 | 734716 |
* Includes all listed instruments on the JSE
---
---
---
Index Summary
| | | | |
| --- | --- | --- | --- |
| Index Name | RP | Move | % Move |
| Top 40 | 44,939.76 | 396.64 | 0.89% |
| Industrial | 75,955.01 | 749.85 | 1.00% |
| Mid Cap | 76,715.67 | 96.58 | 0.13% |
| Small Cap | 61,922.43 | -28.57 | -0.05% |
| Resource 20 | 32,131.38 | 195.57 | 0.61% |
| Industrial 25 | 67,821.15 | 742.04 | 1.11% |
| Financial 15 | 14,363.77 | 63.36 | 0.44% |
| Financial & Ind. 30 | 70,449.28 | 693.52 | 0.99% |
| All Share | 51,504.87 | 378.08 | 0.74% |
| Oil & Gas | 7,195.69 | .00 | 0.00% |
| Mining | 24,005.15 | 179.76 | 0.75% |
| Gold Mining | 1,893.18 | 58.09 | 3.17% |
| Platinum Mining | 25.89 | .15 | 0.58% |
| GENERAL MINING | 6,420.62 | 13.89 | 0.22% |
| Oil & Gas Producers | 38,689.88 | .00 | 0.00% |
| Basic Materials | 22,855.75 | 126.74 | 0.56% |
| Chemicals | 20,364.16 | -27.47 | -0.13% |
| Forestry & Paper | 50,467.42 | 241.50 | 0.48% |
| Industrial Metals | 10,137.97 | -.68 | -0.01% |
| Industrials | 46,344.73 | -35.45 | -0.08% |
| General Industrials | 177.47 | -.16 | -0.09% |
| Consumer Goods | 71,770.44 | 226.49 | 0.32% |
| Automobiles & Parts | 4,361.35 | -167.57 | -3.70% |
| Household Goods | 514.02 | -4 | -0.81% |
| Health Care | 8,897.08 | 10.56 | 0.12% |
| Beverages | 270.15 | -.36 | -0.13% |

| | | | |
| --- | --- | --- | --- |
| Index Name | RP | Move | % Move |
| Food Producers | 9,552.87 | 31.19 | 0.33% |
| Personal Goods | 928.85 | 14.98 | 1.64% |
| Consumer Services | 18,776.02 | 361.67 | 1.96% |
| General Retailers | 6,977.81 | 6.82 | 0.10% |
| Travel & Leisure | 6,624.77 | 18.02 | 0.27% |
| Media | 508.02 | 14.08 | 2.85% |
| Support Services | 1,912.49 | -9.17 | -0.48% |
| Telecommunications | 6,338.95 | 35.37 | 0.56% |
| Financials | 39,719.34 | 131.55 | 0.33% |
| Banks | 6,963.18 | 35.58 | 0.51% |
| Non-life Insurance | 62,426.35 | -1295.16 | -2.03% |
| Life Insurance | 35,639.09 | 256.59 | 0.73% |
| General Financial | 3,837.21 | 21.42 | 0.56% |
| Technology | 58,712.20 | 16.37 | 0.03% |
| SHARIAH TOP40 | 3,022.15 | 10 | 0.35% |
| FTSE/JSE SHARIAH ALL | 3,418.76 | 9 | 0.27% |
| COAL MINING | 12,259.98 | -255 | -2.04% |
| FTSE JSE Fledgling | 7,652.35 | 35 | 0.45% |
| FTSE/JSE TOP 40 USD | 3,481.30 | -16 | -0.46% |
| FTSE/JSE Alt X | 1,427.67 | -6 | -0.41% |
| SA LISTED PROPERTY | 627.25 | .42 | 0.07% |
| CAPPED PROPERTY | 518.40 | | -0.09% |
| RESOURCE | 18,236.56 | 101 | 0.56% |
| DIVIDEND PLUS | 201.23 | 1 | 0.28% |
| FTSE/JSE RAFI 40 | 9,465.91 | 66 | 0.71% |
| Capped Top 40 | 23,883.72 | 164 | 0.69% |
| Capped All Share | 26,251.89 | 162 | 0.62% |
| JSE TABACO | 10,414.40 | -133 | -1.26% |
Click here for the Sharenet Index Summary page
---
Latest Consensus Changes**

| | | | |
| --- | --- | --- | --- |
| Code | Company Name | Status | Updated |
| NPN | NASPERS LIMITED | BUY | 17/10/2016 |
| KAP | KAP INDUSTRIAL HLDGS | BUY | 17/10/2016 |
| MTN | MTN GROUP LIMITED | BUY | 17/10/2016 |
| CPI | CAPITEC | SELL | 14/10/2016 |
| MNP | MONDI PLC PRE | HOLD | 14/10/2016 |

Results Expected**

| | | |
| --- | --- | --- |
| Expected | Company Name | Fin. Date |
| 20/10/2016 | ADCORP | August 2016 (Interim) |
| 20/10/2016 | INSIMBI | August 2016 (Interim) |
| 20/10/2016 | ORION | June 2016 (Final) |
| 21/10/2016 | FRONTIER | August 2016 (Final) |
| 21/10/2016 | GIYANI | June 2016 (Q) |
---
Recent Dividends**

| | | | | |
| --- | --- | --- | --- | --- |
| Share Name | Dec-Date | LDT | Pay-Date | Amount |
| PICKNPAY | 18/10/16 | 06/12/16 | 12/12/16 | ZAR 0.2990 |
| FRONTIER | 17/10/16 | 08/11/16 | 16/11/16 | GBP 0.0400 |
| ORION | 14/10/16 | 01/11/16 | 07/11/16 | ZAR 0.0235 |
| CMH | 13/10/16 | 12/12/16 | 19/12/16 | ZAR 0.5500 |
| EQUITES | 13/10/16 | 01/11/16 | 07/11/16 | ZAR 0.5444 |

Ex Div**

| | | | | |
| --- | --- | --- | --- | --- |
| Share Name | Dec-Date | LDT | Pay-Date | Amount |
| WBHO | 06/09/16 | 18/10/16 | 24/10/16 | ZAR 3.1300 |
| BELL | 22/09/16 | 18/10/16 | 24/10/16 | ZAR 0.1500 |
| RCL | 30/08/16 | 18/10/16 | 24/10/16 | ZAR 0.1500 |
| COGNITION | 27/09/16 | 18/10/16 | 24/10/16 | ZAR 0.0800 |
| PETMIN | 05/09/16 | 18/10/16 | 24/10/16 | ZAR 0.0500 |
---
Upcoming AGMs**

| | | | |
| --- | --- | --- | --- |
| Code | Company Name | Date | Status |
| TSH | Tsogo Sun Holdings Ltd. | 19/10/2016 | Confirmed |
| VLE | Value Group Ltd. | 19/10/2016 | Confirmed |
| TWR | Tower Property Fund Ltd. | 19/10/2016 | Confirmed |
| DST | Distell Group Ltd. | 20/10/2016 | Confirmed |
| NRL | Newpark REIT Ltd. | 20/10/2016 | Confirmed |
---
Stock Exchange News Service
Click here for more SENS news
---